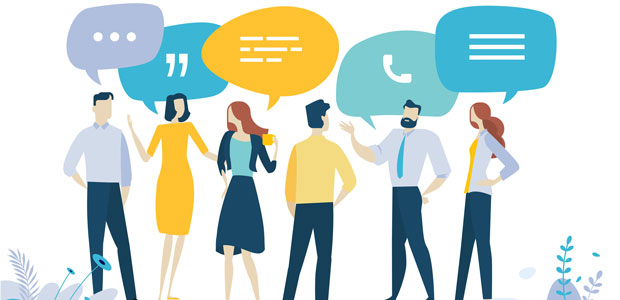 Socialising with co-workers: Professional benefits and personal sacrifices
As the pandemic continues to change how we work, and people working from home find themselves working longer hours and feeling under more pressure, the issues of work time versus down time and overall work-life balance have become even hotter topics than they ordinarily are.
With vaccine programmes starting to be rolled out worldwide with success, and the potential of the slow lifting of lockdowns hopefully coming into view, we are likely to see more people returning to offices more consistently and beginning once again to socialise with colleagues.
There are a multitude of reasons why returning to the office on a regular basis might be daunting for many workers - one question that has not yet often been asked is: what impact, if any, will a return to the social element of conventional office life have on our mental health?
Previous studies have revealed that people are driven to want to socialise with colleagues outside of the office, with more frequent socialising correlated with better assessments of job performance. Employees that spend more time with colleagues outside of office hours are noticed more by their peers, managers, and company leadership, and tend to be seen as better at their jobs than those who socialise less.
On the one hand, this might be good news for social butterflies who want to progress more quickly in their careers; on the other, socialising more with workmates is also correlated with increased emotional exhaustion as workers worry about people's perception of them and how this may affect their career.
The subsequent insights were part of a study conducted by myself, Sanford DeVoe, associate professor at UCLA's Anderson School of Management, and Jieun Pai, a PhD candidate at UCLA, and covered in an article 'Schmoozing with Co-workers After Hours Has Professional Benefits - and Personal Costs', and explored the benefits and costs of socialising with colleagues outside of work hours.
Socialising and professional perception
It's often said that 'time is money'. That seems to be backed up by the evidence linking increased socialising to better performance reviews. This can be extrapolated to meaning those that do more socialising outside of work get bigger pay rises and faster promotions.
Certainly, when employees adopt the 'time is money' mindset they make very different decisions about how they use their time, being much more willing to put in more hours of work time - both in the office and socialising - even though work time is generally their least happy time, in the belief that it's in their economic best interest.
In the study I conducted, employees who are paid by the hour, in particular, showed a greater tendency than their salaried counterparts to invest their downtime in socialising with co-workers in the name of professional advancement. Furthermore, higher-earning hourly wage employees are more likely than their lower-paid counterparts or salaried employees to socialise with colleagues outside of work.
The 'time is money' mindset influences an employees willingness to work longer for more money, which in turn may reduce their available time to engage in other, more personally gratifying pursuits, such as volunteering, socialising with friends or family, or just enjoying time alone. This explains why some people spend more time thinking about work and other instrumental goals - which can increase stress levels - and less time doing what brings them pleasure with the people who make them happy.
What does this mean for employers?
The study proved that how companies remunerate their employees can have a significant impact on how much work they will do and the quality of their lives outside of work. How employees are paid at work affects how they think of time outside of work, and so affects the amount of work they are willing to do. Synchronising a worker's pay regime with the kind of work they are doing could lead to better results for employers.
The study is also a wakeup call for companies to consider how they pay their employees to get the best results and to look after their mental health. Perhaps by moving away from a particular approach that is having an unintentionally negative impact on an employee's health and well-being could be found by adjusting how they are paid and the perception of socialising outside of work.
The study points to a growing body of research that shows that trading leisure time for more work time - and thus more material wealth - does not lead to greater happiness and employers should take this into account when determining a new pay scale.