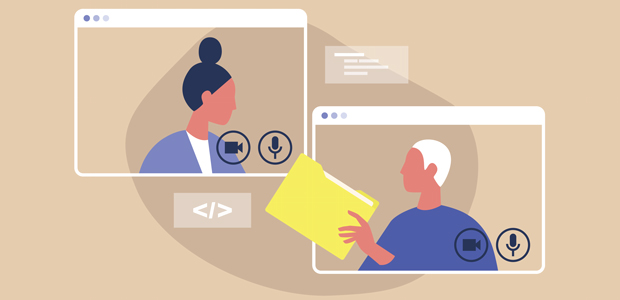 So you're out of work? How to pick yourself up during the pandemic
Being out of work during ordinary times is not fun. It can weigh a heavy impact on one's confidence and sense of wellbeing, as well as being demoralising. This applies to people whose employment has been put on hold through, as they have been in the United Kingdom, furloughing schemes designed to prevent mass redundancies. It also applies to students whose future employment and careers have become uncertain after in-person lectures and exams were put on hold. The breath of fresh air is that some lockdowns, including the one in the UK, are beginning to ease.
There is a degree of lockdown easing in the United States, too. Channel 4 News reported on 9th May 2020: "More than half of states have now started to ease lockdown restrictions in an effort to boost business. They're being encouraged by President Trump – despite many states flouting his own guidelines for reopening safely." More recently, on 26th May 2020, ShareCast reported that US stocks made solid gains after hopes were raised that a vaccine for coronavirus Covid-18 will soon be available.
Josh White writes in is ShareCast article, 'US close: Markets finish higher on lockdown easing, vaccine hopes': "The Dow Jones Industrial Average ended the session up 2.17% at 24,995.11, the S&P 500 added 1.23% to 2,991.77, and the Nasdaq Composite managed gains of 0.17% to 9,340.22." However, while this is good short-term news, the uncertainty of the current pandemic will no doubt still exacerbate some of the feelings of helplessness, loneliness and despair in many people.
According to Lauren Aratani's article for The Guardian of 28th May 2020, 'US job losses [have passed] 40m as coronavirus crisis sees claims rise 2.1m in a week'. Meanwhile, in the UK – despite the  government's furloughing scheme, Rolls Royce is cutting 9,000 jobs because the airline industry has been severely impacted by the pandemic. Airlines such as British Airways are planning to continue their job-cutting plans despite the UK granting an extension to its furloughing scheme, which will now conclude in October 2020. The Guardian says this could lead to around 12,000 redundancies. Similarly US airlines are, according to the FT, looking at making job cuts 'once bailout strings expire.'
Turning crises into opportunities
So, for many people the future is uncertain. Yet they are not alone. They can turn this crisis into an opportunity that could either enable them to earn money by setting up a business, by finding a new remote-working job, or to provide assistance for others as a volunteer. The challenge for those facing ambiguous prospects is to explore how they can pick themselves up, while turning the loss of one job into an opportunity for personal and community transformation. This change could begin by striking up conversations on social media community apps such as Leepse, connecting with other people to find a path to develop an invaluable support network to get things off our chests or to explore ideas.
Gabriel Mulko, a co-founder of startup Leepse, stresses that this requires us to be mindful of our health and wellbeing, as individuals and as communities. He adds: "An economic recession is hard for everyone and the one that we're living is particularly harsh, though it's just the beginning. When you're unsure how you'll pay your bills at the end of the month, it's easy to forget to take care of yourself since you're in survival mode. People need to be resilient and it can be tough both for the body and for the mind. As for wellbeing, individuals might have a smaller budget after the crisis to take care of themselves and often, being healthy is costly."
People young and old will be affected by the global economic recession. For example, Tim Wallace reports on 27th May 2020 in The Telegraph that the International Labour Organisation (ILO) finds, "Even those under-30s still in work have lost almost one quarter of their hours", and one sixth of young workers are expected to lose their jobs as a result of lockdown. Wallace also reveals: "Under-30s have been hit particularly hard, as the outbreak ravaged jobs in industries such as hospitality and insecure work in the so-called gig economy, the International Labour Organisation (ILO) warned. Young women are expected to have lost out the most." This will affect students who are working while they study, as much as people who've been working full-time to pay their own bills and to build their careers.
Holistic therapy
Despite this, FE News on 27th May 2020 highlights an article by East Sussex College, 'Degree student helping others to be healthy and happy during lockdown.' The article highlights a young mother, Joanne Wilkinson, who started studying for her FdSc Complementary Therapy degree in October 2019, and, as a result of demand for holistic therapies, she has started up her own business to help people cope with the challenges they're facing during lockdown. It continues: "Before starting her degree at the Eastbourne campus, Jo had been offering online remedies every so often. But since the COVID19 outbreak, she has been overwhelmed by the number of people getting in touch looking for support."
To get started, Wilkinson says she had to think outside of the box. She explains: "I was really missing being able to practise treatments, so I decided to take it online and it just grew and grew. I already had a Facebook page, which I set up after a really challenging period in my life. When I was pregnant with my little boy, and my partner and I were made homeless. It was such a worrying time, and I built up so much anxiety. My family lived 300 hundred miles away, and I didn't have much support. After giving birth, I had postnatal depression and the only thing that kept me going was my little boy."
"I'm really grateful to a life coach who helped me to focus, stay positive and embrace the things that mattered to me. I started journaling, doing aromatherapy and exploring crystal healing. I then joined the degree course and learnt so much about aromatherapy, nutrition, and reflexology. I really missed the physical interaction with clients and helping people, so I decided to take my practice online."
Lockdown offered her a chance to start up her business, 'Happily, Healthily, Holistically'. While it's been a challenging time for everyone, she enjoys helping people as it's rewarding. She says she is helping people to overcome a wide range of problems: "We talk about emotions, diet, sleep and any health issues. I then give nutritional advice to boost the immune system, recommend reflexology techniques to reduce stress, and send aromatherapy oils to alleviate symptoms for arthritis and chemotherapy."
As well as hoping to give people a daily dose of happiness, she hopes that she will inspire people. She would love to hear from anyone. Insofar as branding has been concerned, her partner has been completely supportive by helping her to design it. For the time being she plans to continue her online consultations, but in the future she plans to travel to her clients for personal therapies.
Feel helped rather than helpless
Mulko also believes that online communities enable people to feel helped rather than helpless during a crisis such as the current pandemic because communities provide hope and happiness. He explains: "When you're part of a community in a time of crisis, you can see with your own eyes than you aren't alone and that other individuals are going through the same situation. Maintaining the social link during a pandemic is vital."
"Social-distancing and self-isolation can hurt a lot. We realised that we weren't going to the office to work, nor are we playing soccer to do sports. But online communities can provide this sense of belonging that help all of us go through this crisis together."
He thinks that whenever a crisis hits, no matter the cause of it, the people affected by it must move forward by envisioning a better future. He advises them to anticipate future trends and to turn them into opportunities. This could involve starting a new business, studying or finding a new job. I believe this crisis will mostly exacerbate nascent trends, especially those related to digital, such as remote working, digital banking, online groceries, etc.", he says before commenting: "When a crisis of this magnitude hits you, you have to try and ride the wave to survive and when the pandemic is behind us, we'll think again about the direction we're heading to."
Proceed with caution
However, there is a need to proceed with caution during the pandemic. For some people like Wilkinson, it might be a great time to set up a business, but for others it may be the worst time to do so. Much depends on what kind of business a certain individual or group of budding entrepreneurs want to start up. For example, Mulko is right to point out that it may not be the right occasion to establish a bricks and mortar retail store at the moment. It would certainly be a testing time, unless there is significant online uncontested demand available for a particular range of products.
In his opinion, there are nevertheless some huge opportunities in the digital world "where social distancing practices become the norm." There is a significant opportunity, he claims, to build 'contactless' products and services. "We saw that during the first quarter of the year, the funding for mental health startups skyrocketed as mental health support is a very important for the population during the lockdowns", he reveals.
Remote-working
As for remote-working, he believes this is going to be the 'new norm' because Covid-19 is still evolving, and people are largely staying away from each other to conform with social distancing. He adds: "Some tech companies even announced permanent remote-work policies, such as Twitter. But once the pandemic is gone, I don't think people will pick their jobs based on their remote-working policies. Remote working is trendy and people like to be able to have one day working at home and not at the office (if their jobs allowed them to do so), but it's too early to make the hypothesis that people will spend their future working from home every day."
Personal and community transformation
So, how can people achieve personal and community transformation? By moving forward together, as everyone is involved with the pandemic. There's no stronger bound than going through rough times together!", he exclaims. He says Leepse offers a chance to talk amongst one's peers, and feel some togetherness and he thinks strangers may become your friends, or actually already be your friends or your future business contacts. They may even enable someone to find employment. Who knows? In response to this question, Mulko claims: "We give them the opportunity to meet the people they should have met if it wasn't for the COVID-19. They are now socialising with new people who will make their lives more thrilling, and who they'll meet when the crisis is over."
Mulko concludes that Leepse is all about being social, for real. Through communities such as his own, it's possible to foster "genuine and meaningful interactions to make people be part of an experience." The aim is to match people who are like them, which helps to create a strong bond that's similar "to one when you spend a crazy evening with someone you just met." As no man is an island, a community is a good way to find a sense of self-contentment and solidarity with others – even if it's about just chatting to get the stresses and anxieties of lockdown off one's chest. With a community supporting you, and by meeting new people, it is possible to find new opportunities and to pick oneself up.