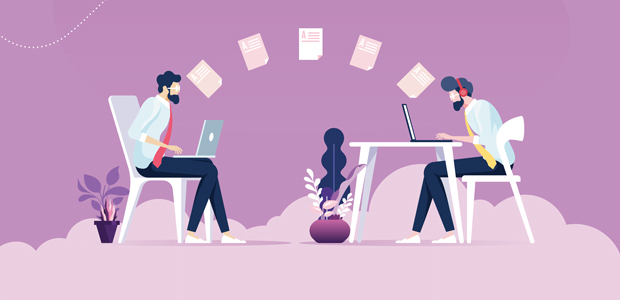 The sharing economy offers the best opportunity to grow a business
Attitudes towards sharing are always intriguing to observe. What we will and won't share with others has changed continuously over the years and in line with broader consumer trends.
At times people have seemed reticent about sharing anything at all. Many of today's business leaders and entrepreneurs grew up in a society fixated upon ownership and materialism. Now, several years past 'peak ownership', we're witnessing the rapid rise of the sharing economy and, in light of the ongoing pandemic, it is today perhaps the most fertile space for any budding entrepreneur looking to grow a business.
Indeed, prior to the onset of COVID-19, the sharing economy was already going from strength to strength, with businesses such as Airbnb, Spotify and JustPark reimagining traditional industries in ways that consumers were only too happy to embrace. However, over the past few months we've seen household incomes squeezed to the extent that consumers are the ones now leading the charge towards the sharing revolution.
Our data shows that four out of 10 households have seen their income decrease as a result of the pandemic, with over a quarter (28%) considering renting out things they own in order to make additional income – an amazing incentive for any business that can facilitate this type of exchange at scale.
The research also shows an increase in care in local communities, with people more willing to share their own resources locally. What's particularly encouraging for my business – a peer-to-peer car sharing scheme – is that 28% of people will now consider sharing their car within their neighbourhood (either lending their car or hiring someone else's car).
This is a breakthrough moment for the sharing economy. For decades cars have been seen as desirable, as a status symbol by the masses, despite the fact that the average car will go unused for 96% of its lifespan. As bizarre as it sounds, people have been sharing their homes with total strangers for years via lodgers, Airbnb etc. and it's only now crossing their minds they can also share their vehicle.
Our data shows that these ownership status barriers are really starting to fall away – in fact the cars already shared at airports shows that over 25% of them are family SUVs, previously a status symbol.  With the right sharing mechanics in place, there is tremendous scope for sharing economy businesses to innovate and grow in ways never previously imagined.
It is clear that the 'local' element is helping to drive this attitudinal shift. As one driver told me recently, "I'd much rather pay a member of the community to hire their car than a car hire company". But it's also about the growth of technology platforms specifically designed to make sharing easier and more accessible.
For example, in the case of car sharing there are all-important questions to consider, such as insurance, pick-up and return, vehicle security, and more besides. It just isn't viable for a person to knock on a neighbour's door and ask if they'd like to borrow their vehicle in return for a fee. The sharing economy relies upon great, community-minded facilitators that understand how the barriers are overcome – both practical and attitudinal – to sharing physical assets and resources, and can give sharers and renters the reassurances they need to make a transaction possible. With car sharing, it's about using smart tracking software to keep tabs on how the vehicle is being driven during the rental period, and to help these drivers improve their "rating" with simple tips along the way. It also provides an easier service by monitoring fuel usage and mileage so that no one ends up short-changed.
The needs and parameters may differ across the sharing economy according to item and use case, however what is truly consistent is people's growing desire to get involved in the sharing economy and to contribute more to mutually-beneficial community living. The sharing revolution is underway, and opportunities are rife for entrepreneurs and forward-thinking businesses to join the cause.