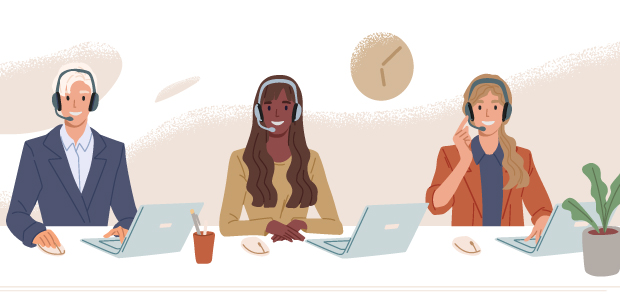 The Seniority Problem With SDRs and outreach in startups
The typical anatomy of a sales team in a modern tech company is that of Sales Development Representative (SDR) as the front line sales person. The 'warmed-up' lead then gets handed over to a more senior AE (Account Executive) to close.
Very often the first outreach is done by young 23-year-olds fresh out of Uni with very little experience of the business world.
This is not supposed to be controversial, just an empirically-sound opening premise, I hope.
The problem is that the Senior Decision-Makers (SDM) within their target companies are usually fairly grizzly with a lot of miles on the clock. They've been on the receiving end of their fair share of pitches over the lifetime of their career.
So whilst in many ways it's great that the SDR is most often a junior one, or an entry-level sales role for young people - you need lots of energy, enthusiasm, resilience and robustness which very often young people have in spades. There is often a fear and reticence in these young people to pitch and cold call 40-year-old Chief Marketing Officers (CMO) and VPs and other C-Suite executives.
Totally understandable, right?
What are some of the ways round this?
You could have more seasoned sales pros in the SDR role, which culturally may be a problem as it's been historically seen as a junior role. This can be rectified in a few ways, through very favourable compensation, or the more seasoned SDR doing the closing as well as the opening of the deal.
What you could also do is train SDRs extremely well, not just on pitching and presenting but also on the more intelligent and consultative aspects of selling. Essentially make their sales approach more of a mature one rather than being pitch-heavy.
This could include:
Intelligent pre-call research so that they go in with a great line that is business or market related (e.g. a deal the target company just closed; some relevant news they have just read in an industry publication).
Uncovering pain-points in the senior prospect related to your product area by asking superlative questions, rather than just using the hackneyed vendor pitch. Asking pain type questions levels the playing field, in fact tips the field in favour of the vendor.
Having intelligent business-related discussions around the pain-points of the target company and the commercial upside to solving them, also including stories of where comparable companies have solved the issue using the vendor technology and the estimated ROI (Return on Investment) in doing so.
To name a few.
Fear Narrows And Constricts Vision
I was giving a training session recently to one SaaS (Software as a Service) tech vendor on how to solve the fear issue around pitching to the most senior decision-makers in their biggest target accounts (e.g. this could be the CMO at Danone) and sure enough the SDRs were early to mid-20s and did have a lot of fear and reticence.
They didn't want to screw up; there was a lot riding on these opening calls.
As a psychologist I know that fear contracts the mind, and disallows an optimum cerebral performance. It disallows full intelligence and capability to shine through.
These accounts are worth north of £100,000 each and let's say there are 5 SDRs with five accounts each of that size - that is £2.5m on the table that can be wiped out straight away because of the 'Fear of Seniority' issue.
And, as we've seen it's not just fear, but a capability issue and being sufficiently peer-to-peer/credible with the senior buyers.
SDRs need to be exceptionally well-guided
I truly think young SDRs can do it. It just needs high-level guidance, training and ongoing coaching. It also needs immersion with SDMs at high level industry events so it becomes a normative experience to be with them, rather than a singular, 'big-match' event.
Questions you can consider:
Are your SDRs savvy of the business issues related to your product (e.g. target company pain-points, commercial upside to solving the issue) rather than just product features?
Do they know how to be well-researched before a call so that they know some mutually interesting market-related facts about the target company rather than the football team the guy supports?
Do they have a great set of questions they can use uncover and expose pain-points and inefficiencies, and furthermore, more questions that expose the value of solving the problem?
Do they know how to delete all fear and anxiety prior to a call?
Dan Sainsbury is the leading sales psychologist in UK. After generating about £5m in revenue as a B2B sales person, Dan retrained as a psychologist and now trains and coaches VP Sales and their teams on how to leverage the full power of the mind for the greatest returns.