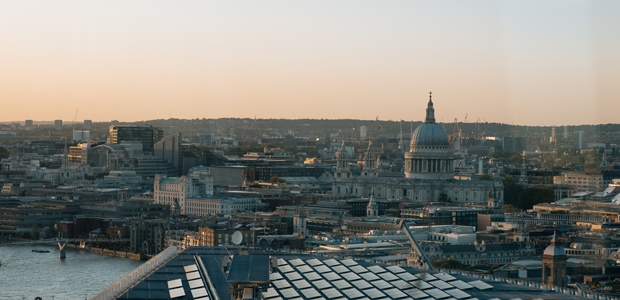 Seedrs Alumni Awards: Celebrating startup success
Despite the vertigo-inducing surroundings of the 24th floor of the Shard Building in London, it was none the less a glamorous location for the inaugural Seedrs Alumni Awards.
Taking place on 19th September, the equity crowdfunding platform's first awards ceremony served to celebrate the achievements of the startups to have raised through Seedrs as well as an opportunity to network and meet with fellow entrepreneurs.
Speaking at the event Jeff Kelisky, Seedrs' CEO, commented: "We are here to celebrate and recognise the fact that building a business is not easy and is in fact one of the hardest professions you can do. There will be plenty of occasions where, as a founder, you'll think 'this is the end, it's not going to work'. Then there will be times where you'll think, 'we are going to take over the world with this company'. And you can have both of those thoughts on the same day.
"When it's hard, and when things are a struggle, it's sometimes appropriate to pause and take a moment to recognise your success and that is what tonight is all about.
"Seedrs started on the basis that finding funding in order to take great ideas and bring them to life is difficult – it's hard to find the right person that has the money or the VC contacts. And that needs to be democratised and made more available. That's the idea we had in 2009 and now, after five and a half years of being live, we have funded over 900 deals – that's three times the number of metres high that the Shard is!
"One of the things that makes us very happy is that we work across all businesses, and the attendance here is an example of that. We have B2B and B2C businesses, tech, fintech, food, and consumer products. And, while it is great to have the potential to become a unicorn, you don't need to become a unicorn to have a great business. And one of the things that's great for us to be part of is the number of different types of businesses that raise, are successful and that make a difference."
Fillippo Masarelli, Portfolio Manager at Seedrs added: "We have a clear objective and that's value creation. Crowdfunding is not just about raising the funds you need to operate your business, it's also about building a community to help it grow - a community of funders, customers, supporters, that together act as your biggest advocates and believe in the entrepreneurs and the mission of the business.
"And at Seedrs the Alumni are our community and we've worked hard to create as much value as possible for that community and will try more so in the years to come."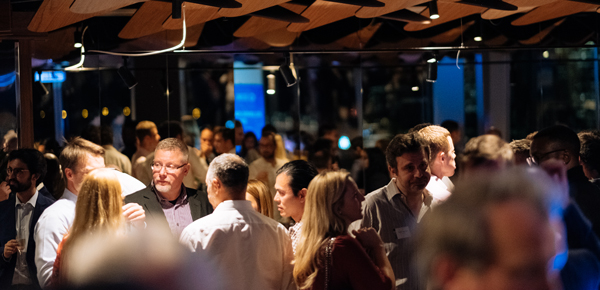 Please find details of the award winners below:
The People Magnate
(awarded for the largest number of investors) - WeSwap
A peer-to-peer currency exchange platform that matches travellers heading in opposite directions and swaps their travel money directly. The London-based startup was launched in 2013 by Jared Jesner and Simon Sacerdoti and currently supports 18 different currencies around the world.
The Globetrotter
(awarded for the largest number of international investors) - BUX
Having raised in 36 different countries, BUX is a tech company that is disrupting the world of finance, helping new generations of first-time investors and traders to discover the world of the financial markets. The first app launched back in 2014 and now has over two million users across Europe and billions of euros in transaction volume.
The Can't Get Enough
(awarded for the largest number of Seedrs repeat rounds) - Landbay
Lanndbay enables retail and institutional investors to invest in the UK's buy-to-let mortgage market via its online peer-to-peer lending platform. The business model matches investors' funds to buy-to-let mortgages, thus all loans are secured by residential real estate. Founded by John Goodall and Gray Stern the business was named in the Everline Future 50 as one of the most disruptive startups in the UK in 2015.
The Seedling
(awarded for number of Seed Enterprise Investment Schemes (SEIS)) – Cycle.land
A community of bike sharers, connecting people who are passionate about cycling, sharing, and travelling. Launched in 2016 Cycle.land is a peer-to-peer social marketplace, providing a global platform for people to share and borrow bikes. By more efficiently allocating bikes to riders, bike sharing makes effective use of existing resources rather than creating more bikes.
The Scale-up
(awarded for the number of Enterprise Investment Schemes (EIS)) – CityFALCON
Raising three public rounds with Seedrs, CityFALCON is a fintech startup that transforms unstructured financial content into structured data using natural language processing (NLP) and also plan to launch personalisation of data for users and clients using machine learning.
The Unicorn
(awarded for campaigns raising over £2m) – Revolut
Revolut offers banking services including a prepaid debit card (MasterCard or Visa), currency exchange, cryptocurrency exchange and peer-to-peer payments. The Revolut mobile app supports spending and ATM withdrawals in 120 currencies and sending in 29 currencies directly from the app. Founded by Nikolay Storonsky and Vlad Yatsenko, Revolut recently surpassed seven million users, and is one of the main challenger banks disrupting the UK's 'big four'.
The HMS Victory
(awarded for anchor partner investment) - Jaja
A mobile-first business that provides digital and physical credit cards and other financing services. Jaja's goal is to simplify the world of credit, believing that it has been complicated for far too long. Jaja has built a technology platform which offers credit cards and financial products from a range of partner businesses.
Startup of the Year
– Ripple
Ripple is a real-time gross settlement system, currency exchange and remittance network. Released in 2012, Ripple is built upon a distributed open source protocol, and supports tokens representing fiat currency, cryptocurrency, commodities, or other units of value such as frequent flier miles or mobile minutes.
Ripple claims that today's global payments infrastructure has more in common with the outdated postal system than this generation's internet and purports to enable 'secure, instantly and nearly free global financial transactions of any size with no chargebacks.'
Recognising this friction in payments, company founders established Ripple with the idea of using blockchain technology and digital assets to enable financial institutions to send money across borders, instantly, reliably and for fractions of a penny.
This unification of the underlying infrastructure that ties institutions and providers together not only help Ripple's customers grow their business but also enables the world to move money like information moves today - a concept Ripple refer to as the Internet of Value.
Entrepreneur of the Year
– Jelte Liebrand Savvy Navvy
Created by sailors for sailors, savvy navvy is a startup working to build the best navigation solution for sailors worldwide. Instead of using multiple apps, users can now do everything in one place. This is the first sailing navigation app to combine real-time weather and chart data to provide a comprehensive passage plan suited to boat specifications. The team also plan to add swell calculations, rain avoidance, recommended marinas, and anchorages.
Navigation can be very time consuming for sailors, meaning you spend more time calculating your route than actually sailing. However, savvy navvy is changing the way sailors navigate, making the process more simple, safer and faster than ever before. The company's complete marine navigation solution combines all the required data points in two simple clicks.
Speaking after the awards Liebrand commented: "This award ceremony has been really great. Running a startup can be a bit of a roller coaster, with quite a number of dips... But it's nights like this, that pull the cart to the top of the ride. To be voted Entrepreneur of the Year by our community of investors and listen to their feedback and support, makes it absolutely worth it."