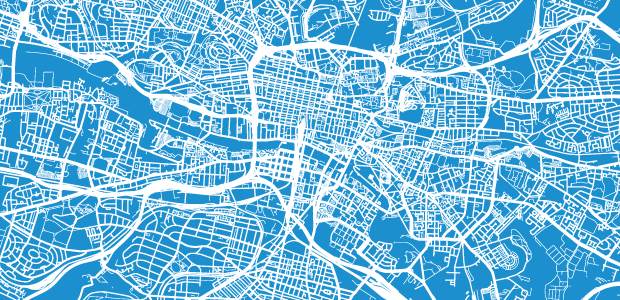 Scotland is fast becoming an entrepreneurial melting pot
The Victoria Embankment in central London might not be the obvious place to find out more about Scotland's vibrant startup scene. However, representatives from the country's board of trade, business incubators, educators, R&D partnerships and innovation centres headed south for London Tech Week, and Scotland House, where they spent the evening showcasing the business opportunities north of the border, creativity, the potential of data science and the country's talent.
The event was hosted by Russell Dalgleish, co-Founder of the Scottish Business Network, member of the Scottish Government's Board of Trade, and board member of Scotland IS, a membership organisation for tech businesses.
"We wanted to participate in London Tech Week just to give a feeling of what is happening in Scotland in terms of technology," he said as he opened the event. "Around 70% of Scottish companies are involved in technology, whether it's application development, digital, research, telecoms or service providers. Scotland is going through an extraordinary time where technology is becoming more and more dominant on a daily basis."
This can certainly be seen when you consider that a country of only five million people has already seen its first unicorn (a startup company valued at over $1bn) exit - travel app company Skyscanner which was purchased by Chinese travel giant Ctrip for $1.6bn. In addition, Dalgleish added that an interesting factor around this exit was that a large percentage of the money raised has remained in the cities of Edinburgh and Glasgow, and has been used to finance even more early stage technology companies.
This situation is becoming the norm, and as such has created a tremendous buzz in the country, which is also being supplemented by talent from the country's 18 universities, from which there is a strong link to the commercial sector.
"We are very fortunate to have an extremely well connected ecosystem," Dalgleish added. "Anyone visiting Scotland will find it incredibly easy to open any door, get the meetings you need to have, and to get access to the talent and the richness of opportunity available."
Dalgleish is also a board member at Scotland IS which has developed an initiative called CodeClan, a development whereby young or mid-career individuals have the opportunity to retrain in software development. He added: "What we see as Scotland's differentiator from other countries around the world is – this technological, digitally educated talent that's available."
"This is augmented by one of the best early stage angel networks in the world. Today we have 27 angel syndicates set up in the country, which are putting seed money into companies, all working under one trade body. Those investments can typically be match-funded by Scottish Government entities. This is allowing us to see rapid acceleration at the early stage of company journeys."
Then taking to the floor was Nicola Osborne from Creative Informatics, a new four and a half year project organised across the University of Edinburgh, Edinburgh Napier University, CodeBase (the UK's largest technology incubator), and Creative Edinburgh, a 4,000 strong network that helps creative individuals and businesses create, collaborate and stay connected.
Osborne commented: "This £10m project is enabling us to fund various elements of research and development across the creative industries, stimulating data driven innovation and growth. This is largely aimed at SMEs but also to bring some of the vibrancy of the tech sector more fully into our cultural and creative organisations.
"We have access to five different funding streams," she added. "These are relatively small amounts but they are big enough for an SME or entrepreneur to spend two or three months, or even as long as a year, developing a new product, service or company to take out to the rest of the world, and we're hoping that there's going to be some really exciting startups and products coming out of this programme from those different funding streams.
"So many companies in Scotland, particularly in creative industries, are SMEs comprising perhaps just one or two people, but with global ambitions. So for us one of the really exciting challenges is reaching those people quickly and informing them that funding is available."
Highlighting the level of creativity that is present within the country as a whole, during the month of August, Scotland hosts a three month-long arts festival which is, after the football World Cup and the Olympic Games, the third largest ticketed event on the planet, and the only one that is annual. "This is encouraging people from all over the world to come and participate, and what we're trying to do is bring digital and technology related skills into that," Dalgleish added.
Next up was Darren Garner, Business Development Executive at The Datalab, one of eight innovation centres in Scotland funded by the Scottish Government, whose focus is on connecting Scottish-based companies with the academic departments across the country - driving as much socio-economic benefit from data and data science as possible.
"Many of our companies are very early on in their data science journey and the aim is really to try and leverage the brain power within Scottish universities in this area," he commented. "We perform a number of key functions. We have collaborative projects where we work with universities to solve a clearly defined challenge; skills and talents where we work with partners to place students (almost 100 this year) within projects and companies and fund masters' places (this helps to retain talent in Scotland). And we also fund PhDs and online learning courses in conjunction with universities and executive education, which is non-technical data science training for management."
In addition, the company is also involved in community building, hosting networking events, including the UK's largest festival for data science which takes place over two weeks in March.
"This has been a true phenomenon for Scotland," he continued. "The way that we've taken the education system, the public sector, and the commercial sector, and brought them all together to look at the application of data is driving huge change through the economy as well as many of our companies – who are for the first time beginning to realise how they can use their data, which is a tremendous endorsement of what The Data Lab has achieved."
Last to take the podium was Robin Hughes, Director of Academy & Client Services, MBN Solutions. The company is fundamentally a recruitment business, but exists within three spheres. The experienced hire space, the academic community (looking to grow the skills and the talent from universities beyond post-graduate level), and finally, the community space, which is designed to bring practitioners of data technology together.
He highlighted the level of demand from Scottish companies for the talent coming out of universities. However, there are two key challenges in relation to this. The first ensuring that students have the necessary soft skills to integrate quickly within an organisation which, he explained, isn't always a given. The second is to ensure that the right student is placed with the right organisation. There are many different varieties of data science individual – from engineers through to consultants, as Hughes explained: "Part of our job is to inculcate those soft skills so that the students get through the selection process and secondly, to make sure that the right skills are matched with the right organisation and culture."
One of the reasons for doing this is to further develop talent within data science and to keep that talent within Scotland. He added: "Part of our methodology is to ensure that Scottish organisations have access to the very best data science talent to hopefully ensure that the talent finds its career in the country and wants to stay there long term."
Of course this has enormous benefits. Over the last three years MBN Solutions has put over 200 students into industrial placements, and currently around 85-90% of those students have found a role with the organisation they were originally placed with. In addition, around 33% of these students have gone into public sector organisations, so the NHS has benefitted massively, as have local and central government.
Hughes continued: "In all the different areas of the ecosystem, from the startup community to the scale up community, we've been very careful all the way through to build a programme where everyone can take advantage. Historically, the larger corporate organisations typically got to cherry pick the talent but we've built a programme that ensures that absolutely anyone can take advantage."
In summary of the event, Dalgleish concluded: "We've all talked about how connected Scotland is. Well, you won't find a better support network for companies at all stages anywhere in the world."