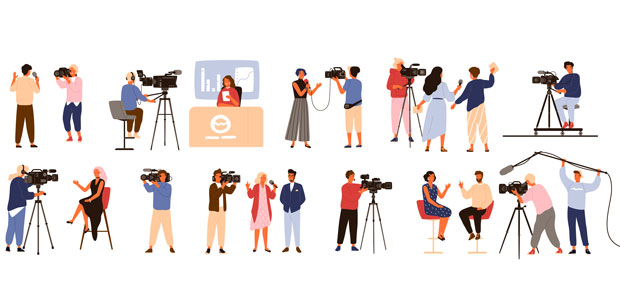 Say goodbye to generic video marketing
The words 'martech' and 'Marketing Technology' constantly get thrown around a lot. According to research conducted by the martech Alliance, they're used some 678.7k times a year - but it begs the question… how often are they being used correctly? For anyone who is unfamiliar with the word 'martech', it is otherwise known as marketing technology, and it is the term for the software and tech tools that marketers leverage to plan, execute and measure marketing campaigns.
Martech tools are used to automate or otherwise streamline the marketing processes, collect and analyse data, and provide a way to reach and engage with target audiences. However, martech is much more than just platforms. It's understanding what happens at that critical intersection, and the impact this has on businesses' marketing plans, people, processes and customers.
Gartner research explained that 29% of marketing budgets are now dedicated to martech, so it's no surprise that the space looks to have a rosy future. However, it won't be without its challenges to overcome. For example, statistics from eConsultancy show that 45% of businesses lack the skills and staff to capitalise on their technology.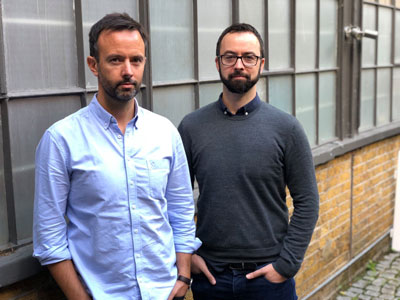 London-based martech startup, Spirable, was founded in 2015 by two brothers Ger and Dave O'Meara who shared a desire to create a better future for marketing - they wanted to create a marketing world where video content is no longer generic, but exciting, relevant, useful, and most importantly, inspires customers to take action. Since then, the two-person startup has flourished into a team of creatives, technologists, programmers and data scientists, who all share the same vision of creating a world where all brand communications are relevant to the individual, but achieved at mass scale using data and AI.
It's clear to see that as technology changes, so does the world of advertising and the future is looking prosperous for personalisation. This method of advertising is used by brands to build strong relationships with their customers, as it shows that their unique interests have been taken into consideration.
The benefits of relevant advertising are endless. Personalised and contextually relevant videos are a good way for marketers to reach their audiences with messaging, products and offers that are tailored to them and their surroundings. For example if it's raining in London on a Monday morning the video will show something different to if it's sunny in Liverpool on a Friday afternoon.
Whether you're working in the travel, retail or telecommunications industry, the Spirable platform makes it easy to create videos from scratch or using pre-built templates. Each layer is customisable, giving users the freedom to create unique content that stands out and inspires customers to engage. Thanks to deep API (Application Programming Interface) integrations with all the major marketing channels, users can distribute their video creative directly through Spirable across social, email, display and messenger channels. And by monitoring the performance and using AI, these insights will help users adapt the creative to tell the most engaging story to the most relevant audience.
The Spirable platform has been built to integrate video creative with privacy compliant data feeds including CRM data, social audience data, location data and live contextual data. Tailoring the content to each customer's unique set of personal attributes, likes, dislikes, preferences and behaviour in the context of what's going on around them in real time.
Although the marketing industry is competitive, Ger O'Meara, explained how he thinks they are currently ahead of the game, he explained: " We aren't trying to be all things for all people. One of our key differentiators is our focus on optimisation and the ability to optimise the effectiveness of all aspects of a video campaign from creation to distribution, and we've seen the benefits of this and how valuable it is to our clients."
Spirable have worked with some big brands to deliver contextual, personalised video that drives results. As a huge fan of the jewellery company, Pandora, I was excited to hear all about their work with Spirable.
Pandora wanted to increase customer awareness and drive footfall into stores, leading up to and during the Christmas season. The objective of the campaign was to create a sense of urgency around gift buying and notify consumers of the remaining time left until Christmas day. Pandora also wanted to tell consumers about their nearest store location, where they could purchase the perfect present for their loved ones.
Pandora used the Spirable platform to create 7,623 uniquely tailored videos from 30 localised assets across 231 store locations, utilising easy-to-use templates and dynamic data integrations. The videos dynamically changed depending on how many days were left until Christmas day, their nearest store, and the appropriate messaging for the individual.
With the Spirable platform, Pandora was able to create the 7,623 video ads in only five hours vs what would be 670 hours (based on three minutes to create an ad set, and five minutes to create an ad from scratch) if the personalised ads were created manually. This resulted in a 99% workflow efficiency. The ability to create automated and personalised video content for hyper-localised store locations opened a wealth of advantages. These included allowing Pandora more autonomy and assurance that equal budget was allocated to each location, that ads only ran during store hours, and the opportunity to optimise their media spend - ultimately avoiding any media wastage.
And Pandora isn't the only company impressed with the results. Spirable has also worked with Deutsche Bahn to engage travellers by using dynamic comparison, as well as PlayStation, who used personalised video to reconnect with millions of players. Baileys wanted to launch their new products with personalised, time and weather-triggered video ads on social media, while the British Heart Foundation wanted to inspire event participants with a personalised 'Thank You' video.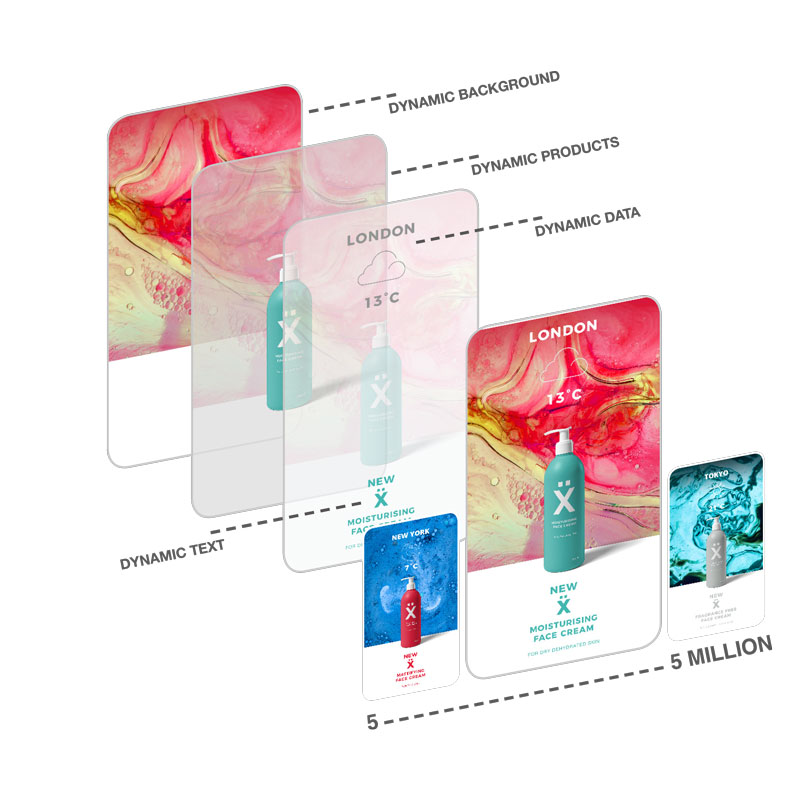 Like many startups at the beginning of their journey, the two co-founders received help from an accelerator programme before securing their first angel round of funding. Ger O'Meara commented: "I would recommend any startup to join an accelerator programme. This really helped us to connect with our first clients, get the validation and receive valuable feedback from them. We then received our first round of funding which really enabled us to get things going as we then had the money to expand to a team of four." In September 2019, Spirable closed a £6m Series A funding round. This was led by London-based VC, Smedvig with existing backers from Frontline Ventures, Downing Ventures and 24 Haymarket also participating.
Ger O'Meara expressed that one of the biggest challenges Spirable faced was the process of hiring staff. He said: "We realised that we couldn't take Spirable further if it was just the two of us, so we began to look at hiring people. At the beginning, we found it difficult to find people that would want to leave their job at a large company, to join a small business that had only two staff members. We worked hard to find the tech talent we were looking for by going to lots of events and networking. Our hard work paid off as we went on to hire a lead developer and CTO, who were very experienced in their areas, this allowed us as the founders to have more time to build the business."
The year of 2020 is all about growth and expansion for the team at Spirable. So much so that Dave O'Meara is relocating to the US to focus on the market over there as well as globally. Keep your eyes peeled for new features coming to the platform later this year.