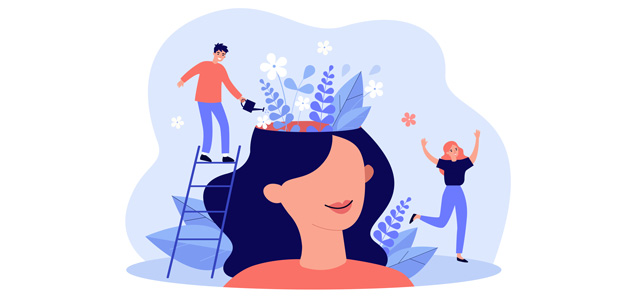 The road to recovery through employee wellbeing
As the country slowly emerges from COVID restrictions, one of the lasting impacts of the pandemic is the mental health crisis it has left behind. For businesses to bounce back, employee wellbeing must become a commercial priority.
All of the UK must build a roadmap to recovery to address the issues uncovered in our Coping after COVID report.
When we reflect on the impact of COVID-19, it has accelerated changes that would have taken years - from the increased reliance on digital technology, to elevated levels of remote working and people re-evaluating where they live and work.
Sadly, it has also significantly worsened the mental health crisis that was already present in UK workplaces.
Throughout the pandemic, as employees faced new ways of working and continued uncertainty, both their mental and physical wellbeing suffered. Our research found that in 2020, days off due to mental health rose by 10%, costing the English economy £14bn (up by £1.3bn on 2019). Worryingly, 36% of employees said mental health affects their work on a weekly basis and 29% also said that their physical health was poor, or worse, in the last year.
Pre-COVID-19, the rewards of operating a successful wellbeing programme and its impact on the bottom line were clear, but it wasn't yet a strategic business priority for the majority; there was a stereotype of wellbeing as a 'nice to have'. Post-pandemic, as employees return to work and adjust to another 'new normal', the commercial risks of not prioritising wellbeing will be profound and dangerous to ignore. COVD-19 has brought it home to us that the health of a company's employees is directly related to its financial wealth.
Businesses, whatever their size, will not recover economically without making employee mental and physical health a priority.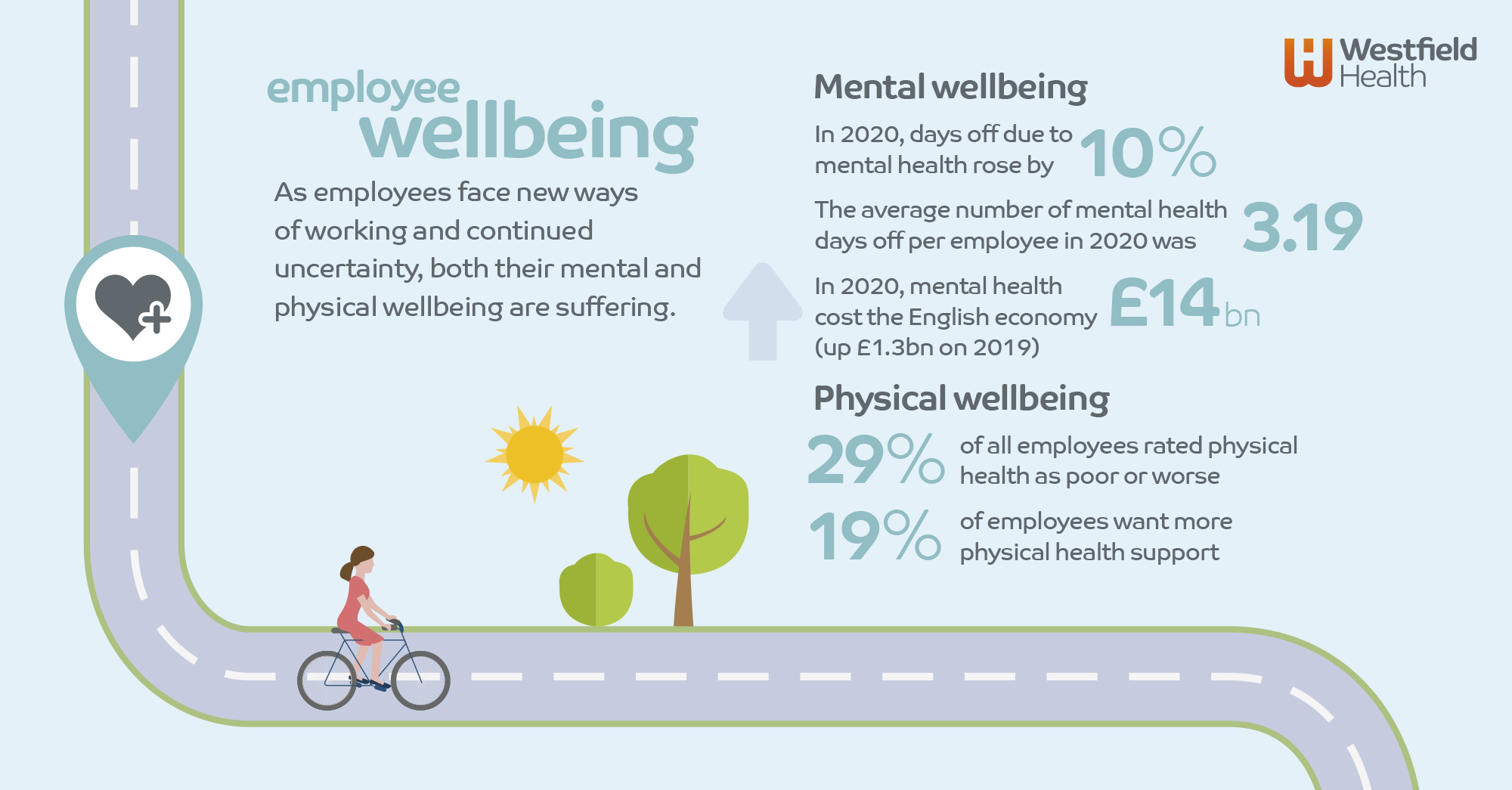 Wellbeing should not just be a phrase that is mentioned in employee inductions and stakeholder reports; it needs to be prioritised at the very top of the organisation. Employee wellbeing and engagement is intrinsically linked to company performance, and it should be a priority for all business leaders.
To create a successful roadmap to recovery, there are five key areas that start-ups should consider:
Firstly, ensure there is a representative for wellbeing at the highest level within the company who is accountable for the programme and its impact. Businesses should also consider setting up an employee working group to make communication between employees and employer clear, consistent, and constructive. If this working group is encouraged to be active, it can be a very effective tool in recovering and maintaining morale in your business.

Carry out mental health first aid training for business leaders and managers. This is so they can identify any issues early when intervention can be at its most effective.

Increase expenditure on employee wellbeing. By 2025, spend per employee per year is projected to increase to £345; it isn't just what you spend but how you spend it. Start-ups with more developed, well-crafted wellbeing programmes will have a distinct advantage over competitors when recruiting talented individuals.

Get feedback from employees as to what measures they think will help them. For some that might be sleep workshops or mental health courses, whereas others might look for access to counselling and gym memberships. Spending your wellbeing budget on the initiatives that your team want and need will help maximise ROI and improve outcomes.

Analyse the data from employee performance and take-up of courses. Start by taking a baseline of employee wellbeing and repeat that after the wellbeing initiatives you introduce to understand which are having the greatest impact. Be sure to include employee wellbeing metrics alongside other business performance data.
Businesses that invest in wellbeing report increased productivity and happier employees, which improves workplace culture and boosts the wider economy. In fact, according to our research, by 2025, if businesses maximise their wellbeing spend the increase in productivity could boost the English economy by £61bn.
It's a risk that's too big to be ignored and an opportunity that's too big to be missed. The Covid pandemic has shown us that health isn't just an issue for individuals or the NHS, it affects every aspect of our lives from where we work to how we socialise. It's an issue for individuals, businesses and governments alike.
Businesses that manage to hold on to that lesson and plan a recovery roadmap that puts wellbeing first will be the ones that not only survive but thrive.