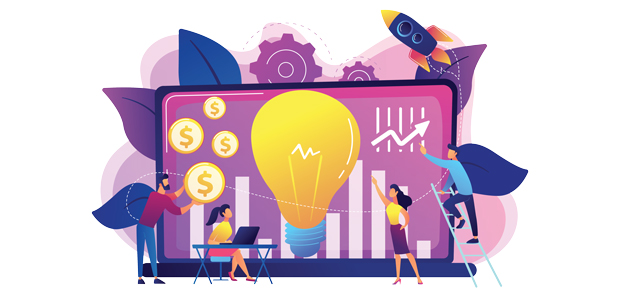 Revolutionising Venture Capital and Making the Startup Universe Fairer
Martijn De Wever's venture capital fund Force Over Mass has raised €103M to back the UK and Europe's most promising tech startups. One sure bet in this pandemic has been the accelerated growth of tech, including the record returns seen in venture capital.
In recognising this, Force Over Mass (FOM) and their investors are committed to fostering the next generation of Founders in Fintech, AI, Machine Learning and Industry 4.0 software.
Tech in His DNA
With expertise in technology that began when he was a child fixing broken computers that his father brought home from his job at IBM, De Wever has always had an innate fascination with technology. As a Founder himself, he sees in other Founders the tenacity needed to build something from the ground up. When his fund started in 2013, investor nights were at De Wever's kitchen table, and he took his savings from years working in the City to personally finance Force Over Mass and it's early portfolio companies. FOM's early team also worked out of the kitchen, sourcing deals and helping Founders with their tech stacks, introductions and growth strategy. It's his entrepreneurial mindset, forged in experience, that led his drive to find the next big tech startups. De Wever tells Startups Magazine that "any Founder knows, you have to commit and have some skin in the game. I believed in British and European innovation so much, that it was never in question to start Force Over Mass, and back the next generation of winners."
100M Committed to Innovation
Investors behind the newest 103 million Euro fund range from family offices to institutional investors, including BNP Paribas Fortis Private Equity, SFPI-FPIM, PMV, Oakinvest, Domo Investment Group, Vybros Invest and the Vlerick Group. Each recognises the unique opportunities in the current market, and that 2020 and 2021 have been record periods for deal making in the tech sector.
"We have the smartest investors with us, and together have made a commitment to back innovation. Europe's history of innovation, talent and academic excellence, means that with time, there's no reason why we can't give Silicon Valley a run for its money" says De Wever.
Floww
More than anything else, De Wever knows that startup success is built on reliable, accessible information: transparency, metrics and data are integral to betting on the next wave of unicorns. He saw that a new level of transparency and access to data was necessary to make the process of venture investment fairer and more innovative. He Founded Floww, an ecosystem for startups and venture that ensures investors receive the best data and KPIs on their portfolio. Floww champions the most deserving Founders to connect with funding, removing bias and instead relying on data to analyse startups and their teams. "Something startups have been missing is qualified data. We have teams of accountants and AI checking startup data, creating benchmarks, and dynamic analysis. Our commitment to betting on Founders using transparency and without bias, is at the core of everything Floww does. Better Founders, better investments, better returns for the startup community."
With global investors and startups already benefiting from the platform's state-of-the-art reporting system, dynamic data forecasting and meaningful connection capabilities, Floww is already changing the startup game, making access to funding easier than ever before.
With a new €103M Fund and his own startup to revolutionise venture investing, what's next? "I am excited that we are making data king for startups, and what that means not only for outsized returns, but fairness in backing the most talented and deserving Founders too."
De Wever's extensive knowledge on the technology sector has been captured in a data solution which gives every player in the venture capital space an ability to work collaboratively with startups, and with each other. Data and merit are taking the center stage.