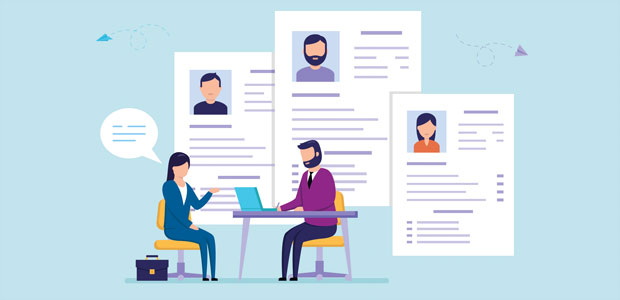 Revised system for 'Right to Work' checks – so what do you need to know?
The method used by employers to conduct the necessary 'right to work' checks will be altered once more, as was outlined within the latest guidelines recently unveiled by the Government. With the interim process that was introduced during the pandemic slated for imminent withdrawal, news regarding further revisions perhaps won't come as much of a surprise for many employers. However, there remains an element of disquiet as to whether the new procedures could also have a costly impact on business owners at a time when soaring expenses are already hurting many industries.
It's universally understood that it is illegal to employ someone who does not have the right to work in the UK, so the importance of these checks is not to be taken lightly. Unlawfully retaining workers without the right to work can result in business owners incurring hefty consequences, including criminal conviction as well as fines of up to £20,000 per employee. 
However, as long as an employer can evidence that the essential right to work checks were indeed undertaken during the recruitment phase, then they will also have a strong statutory defence even if the worker in question is later found to be unlawfully working in the UK. 
Before COVID-19 changed, the Home Office stipulated that right to work checks needed to be conducted face-to-face except in exceptional circumstances. Each employment candidate was required to present the employer with all appropriate documentation proving their right to work in person. The employer would then take copies of the paperwork for their records.
However, upon the announcement of coronavirus restrictions on 30th March 2020, the Government sought to implement some temporary amendments to the way the checking process operated to reflect social distancing measures. These changes made it possible for the checks to be conducted remotely in the first instance, with applicants then also supplying photographs or digital copies of their paperwork instead of simply providing the originals for scanning.
This interim process will cease to be standard practice after 30 September 2022 after several previous delays due to general concern about facilitating the checks in person and the rise in the popularity of flexible working.
Subsequently, the Government has updated its thinking and revealed its intentions to make right to work checks digital or online wherever possible.
The revised rules stipulate that...
From 6 April 2022, any foreign national holding either a biometric residence card, biometric residence permit, or a frontier worker permit will be able to have their status checked via an online system. All they will have to provide is their date of birth and share code, this will allow any prospective employer to validate a candidate's right to work via the Government's online checking service. This is set to be a free service, with manual checks no longer a viable option. 
There will also be no obligation to carry out any retrospective checks on any employees whose status was previously manually checked on or before 5 April 2022.
From 1 October 2022, instead of manual checking, employers will be able to use certified Identity Service Providers (IDSPs) to perform digital right to work checks for all British and Irish citizens who hold valid passports. The practice will involve the electronic submission of digital images of personal documents, which will then be verified using Identity Document Validation Technology. However, this process will come at a cost as there are fees associated, and manual checking will continue to be an option for British and Irish nationals who don't need permission to work in the UK.
All the details of the amendments concerning right to work checks are now available on the Gov.uk website. 
Ultimately, those who have been performing right-to-work checks using the temporary coronavirus process currently will need to reconsider what their approach will be. If they don't want to revert back to doing manual checks, they will need to factor into their operational budgets the cost of performing the checks digitally.
What impact will the changes have on employees?
At present, most employment candidates will be asked to provide all documentation that proves their right to work in the early stages of their application.
However, once the changes come into force, employers will be far likelier to hold back on conducting checks, simply because this means that they won't incur any additional costs for those who they ultimately choose not to employ.  
Leaving the checks until the latter stages of the process is also practical for avoiding claims of discrimination. Undertaking the checks any earlier and it is entirely possible that candidates would be able to argue that their application had been rejected because of either their race, country of origin, or ethnicity.
Parallel to the procedural alterations, the Government will also look to release a new Code of Practice in the hope that it will help mitigate any such instances of discrimination.
The Code itself highlights the importance of treating all candidates fairly and recommends that certain processes are adhered to for the selection of workers to ensure equality.
The skilled Employment Law team at Taylor Walton can assist employers with any queries relating to the new right to work checking process or any other employment or business immigration matters.