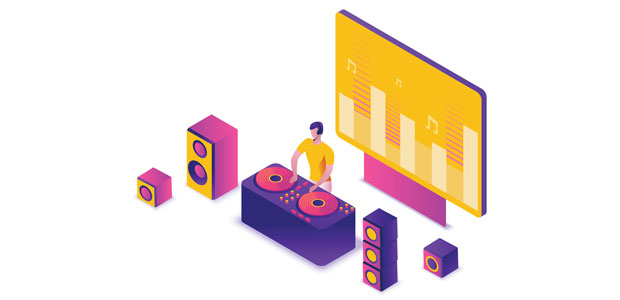 Resolving the Current State of the Gig Economy
As COVID-19 has entered its third year, entrepreneurism and gig work is on the rise. Over 10% of the UK workforce, and over 20% in London, now work in the gig economy.  People are demanding greater flexibility and autonomy in their professions, thus work culture objectives are shifting too.
Growth Trajectory Post-Pandemic
Many employees are reluctant to return to the office after experiencing the benefits of remote work and seeing their lives and work as more fluid. They may be less amenable to commuting today and more adept at juggling remote work, giving them greater flexibility in their daily lives. Employees who lost their employment also had a harder time than their freelance counterparts, and they saw firsthand how important it is to diversify one's income streams. Research has found that 55% of gig workers have other full time jobs. 
Current Challenges 
A recent report by the BBC revealed that many policymakers are attempting to reform the gig economy. Regulations, on the other hand, have a long way to go before they can fulfil the needs of the expanding number of platform-based workers. Where governments have been slow to protect gig workers, pressure is increasing on freelance platforms to step up to the plate and tackle issues burdening the network. 
Rising Fuel Costs 
Food delivery riders are particularly powerless amid rising fuel prices. On Wednesday, 16th March, fuel costs reached a new peak in the UK. The average price of petrol was £1.65 a litre and £1.76 for diesel. Just one month ago, petrol was 16p a litre cheaper, and diesel 24p less. Over the past year the price of a litre of unleaded has risen 42 per cent to an all-time high of 167p, the RAC says. Delivery companies need to consider raising their prices to pass on to their drivers, who are required to purchase their own fuel. It is crucial that an increase in fees should accurately reflect the expense of doing their jobs. 
EU Crackdown 
The EU recognises that a lack of pay transparency is one of the primary obstacles to establishing equal pay, which is one of the EU's foundational principles of equality law. The regulation will set fixed salary transparency requirements, making it easier for employees to assert their equal pay rights. The legislative move intends to crack down on the so-called "false self-employed", a trend that has become widespread as the gig economy blooms. 
The key phrase in this ongoing story is "fake self-employment" which occurs in increasingly outdated centralised systems. This, and the order by order systems, are at the centre of the ire. We have seen with our decentralised shift model (worker chooses business to work with, without penalty or obligation) allows genuine self-employment to take place as per the regs. The devil will be in the detail of what the EU stipulates are the decision points between sufficient autonomy of a genuine contractor and employment. 
Cracks have been showing on the "On-Demand" order-by-order model of operation for some time in terms of often unreliable delivery times and exploitative practices. As a means to ensure a fast quality service, opting for delivery people that are dedicated to a brand for the duration, and on shifts instead of on-demand service, is a no-brainer. Once the legal dust settles the challenge for the bigger players will be maintaining teams of employees who are used to or want total flexibility. 
Resolving the Challenges 
The main question bears: will we reshape our world based on the lessons we've learnt from the pandemic and the acceleration of the industry? Moreover, how can we adjust our laws and institutions to take advantage of the benefits of emerging sectors while minimising their downsides? The gig economy is a perfect example in this regard.  
Typical gig economy relationships are anticipated to play an important role in the future of work: just-in-time, part-time, discontinuous, nimble, vulnerable, and unstable. As a result, it is time to set standards for digital employment platforms. The European Parliament and the European Commission have started down this road in recent months. The platform economy discussion is inextricably linked to the question of producing good jobs. The subject of quality jobs has quietly threaded its way through the debate around digital platforms, initially silenced and hidden by tax and competition issues, and is now asserting itself vehemently. Many reports written on behalf of government agencies reveal that the failure of new platform- and app-based players to comply with labour and social security requirements accounts for a significant portion of their competitive advantage.
Fiverr freelancers and Deliveroo couriers demonstrate how occupations in a variety of industries can be broken down into small pieces and distributed to the lowest bidder, forcing them to be categorised as self-employed with few rights, no benefits, and little security or stability. As a result, it's past time to temper the desire for technical novelty—often overhyped as "innovation"—with continuous and serious action to protect workers' rights and strengthen worker power in digital employment platforms.
It goes without saying for those who turn to digital platforms because of the potential organisational flexibility, personalised shifts or complex projects without tight deadlines should be guaranteed. Even when self-employed contractors are used by platforms, minimum standards should be guaranteed, such as the right to be treated fairly, occupational health and safety measures, a living wage, rating and payment system transparency and accountability, training opportunities, and ownership of one's work history data. In this instance, the platforms' administrative powers should be decentralised.