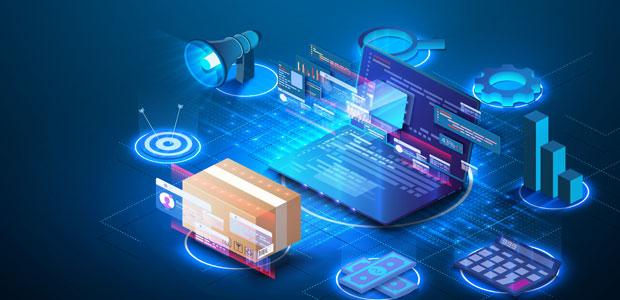 Reskilling for a digital future
It's difficult to catch news that is not connected to COVID-19 or the US presidential campaign at the moment. In light of COVID-19's impact on the employment market, at the end of September the Prime Minister vowed that 'radical changes' were being introduced to the UK's adult education system.
Such commitment is of course welcome, although it appears that as far as the proposals outlined suggest, the Government has an opportunity to set out a more ambitious agenda to develop digital skills - in particular data and AI literacy skills. These are the skills that have the potential to create the most value for the emergent economy and to support post-COVID recovery.
Digital opportunities
Speaking at the end of September, Boris Johnson stated that the effects of the Coronavirus had 'massively accelerated' changes to the world of work. Arguing that better training would give people the skills to find and create new and better jobs, he announced a new 'lifetime skills guarantee', under which the Government would offer fully funded college courses to everyone in England over the age of 18 without an A-level or equivalent qualification.
It's important, however, that this initiative explicitly encourages those adults in all sectors looking to reskill to consider what they need to help them thrive in the ongoing digital transformation of the economy. According to Government statistics, the digital sector accounts for almost eight percent of the overall UK economy, contributing £149bn to the country in 2018 with 7.9% growth between 2017 and 2018 - far faster than other key sectors.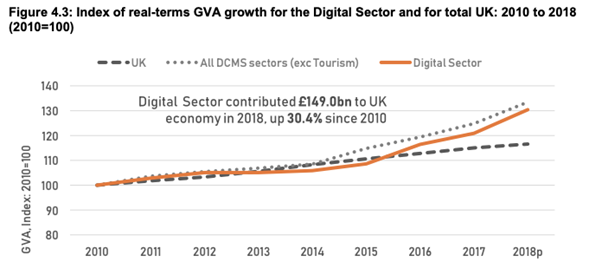 Not only would this represent the chance for a large portion of the workforce to contribute to an increasingly valuable part of the UK economy, but it would allow them to learn new skills and capabilities for which demand is only set to grow. The World Economic Forum predicts that ongoing developments in technology will lead to the generation of 133 million new roles across the globe by 2022, many of which will require technical skills such as coding and data analysis.
Data science
Let's consider skills in data science, for example, which have become increasingly valuable for organisations across all sectors over the past decade. Predictions by IBM suggest there would be 700,000 job openings for Data Scientists this year alone. However, according to KPMG, data analytics, a key component of data science, has been at the top of the skills shortage critical list for the last four years. The Government's reskilling initiative could therefore be an ideal way to address this.
Data science can add enormous value to any business in every sector, and not just for data-driven departments and roles. In supply chain and manufacturing for example, it can be used to detect defects, optimise resource utilisation, and thereby directly contribute to the P&L balance of a business unit. In online retailing, marketers can use data science to identify the best times to promote a product at an optimal price based on the analysis of peak demand times, and thereby boost revenue through rapid and increased personalisation. In the banking and financial services sector, data science can help companies to monitor and assess large amounts of customer data, allowing them to reduce the risks of offering products and services while catering to the specific needs of individual consumers.
There are a number of key skills in which employees can be trained to make this possible, regardless of the industry in which they work.
Essential skills
Data science is largely about combining coding and a data-led problem solving mindset. It's how a business is able to acquire and process raw data into actionable insights that can influence its decisions and operations. Python has become the de facto preferred and mainstream tool for any organisation investing in its digital transformation. Invaluable for anyone working with datasets of various sizes and formats, Python can be used to automate repetitive tasks and allow people to cross-compare data from various sources - a process that not only requires considerable effort in Excel but also is error-prone, as I recently highlighted in a City AM article on the recent NHS Test and Trace glitch.
SQL, or Structured Query Language, is another language widely used by data scientists. It enables them to access company's data stored in specialised database systems so that it can be manipulated and visualised.
Of course, the vast amount of data produced by an organisation won't all be sitting neatly in one big file or centralised system. Rather, it's located in numerous files, databases, PDFs, web pages, and any other document that an organisation produces. The process of transforming and mapping data from one raw data form into a format more appropriate for analysis and then discovering useful information is known as data analytics, a crucial skill for any business and one that is only set to grow in importance.
Apprenticeships and adult education
How do you acquire these relevant skills though? There's already a proven government education scheme called apprenticeships which allows employers to utilise a levy within their corporate tax to recruit, upskill or reskill existing employees whilst ensuring these skills are channeled into helping employing organisations succeed. Essential data science skills can now be acquired and deployed in businesses thanks to existing digital apprenticeship qualifications including the Data Analyst (L4), Data Science BSc (L6) and brand-new AI Specialist (L7).
It's hoped that the recently announced Government's reskilling initiative for adult education can complement these existing qualifications and will go some way to helping many people affected by the pandemic to return to work in secure job roles in vibrant and growing sectors.
In my view, there needs to be a greater focus on the digital economy and digital apprenticeships focused on data and AI. Giving people the opportunity to train in vital digital skills such as those outlined above will not only help secure relevant employment for the future but also boost the country's economic recovery.