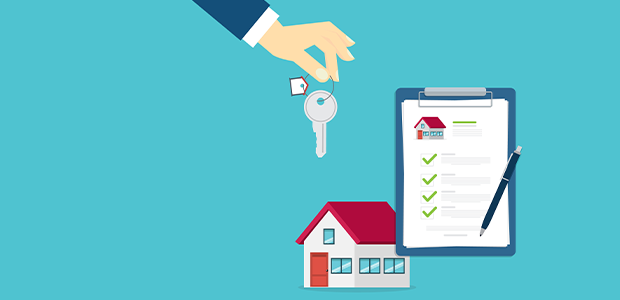 Renting commercial property? What to look for in your Lease Agreement
If you're a small business owner looking to take on a new commercial lease agreement, you may be stepping into a world that you know little about. A business tenancy is very different to a residential tenancy, and it's vital that you understand your rights and obligations before you sign on the dotted line, otherwise you could leave your business at risk.
In this article, we'll be exploring commercial property leases in more detail so that you have an understanding of the key terms to look out for when taking on your own business premises.
What is a business lease?
A business lease is a form of contract between business tenant and landlord under which the tenant rents commercial premises for a set amount of time. The lease will set out all the agreed contractual terms for both parties, including things like payment of rent and any maintenance commitments etc.
What are some of the key terms to look for?
There are quite a few clauses included in a business lease, but here are some of the most important.
Rent Review – the rent may be subject to rent review provisions, which can apply either a stepped (fixed amount) rent increase or an open-market (in line with prices of other similar premises) rent review at agreed, periodic intervals throughout the term of the lease.

Security of Tenure – the Landlord & Tenant Act 1954 gives certain protections to business tenancies, such as giving the tenant the right to a renewal at the end of the lease (subject to certain exceptions). The landlord may seek to try and remove these important protections by requesting that you 'contract-out' of the 1954 Act. You should be very careful with any such request and take legal advice. If you contract-out, then the landlord can force you to vacate the premises at your contractual lease end date, which may severely damage your business interests (particularly if yours is a retail, or other location-critical, business).

Repair Covenant – you need to pay close attention to the maintenance and repair obligations in your lease. They will specify who's liable for maintaining each area of the property and to what standard. A lease may be a 'full repair' lease which means that, as a tenant, you are responsible for the entire property – interior and exterior. The wording of the repair covenant matters also - common wording is 'good and substantial repair and condition' but this is a high threshold, so you may want a schedule of condition carried out (see below).

Schedule of Condition and Dilapidations - if you inherit the property in poor condition, then it's in your interests to limit the repair covenant obligations. You don't want to be legally responsible for bringing the property up to a higher standard of repair and condition than it was in when you took it on. You can do this via the use of a 'schedule of condition' which is a document that is annexed to the lease (usually including both text and photos) that records the property's condition at the start of the lease. If you do not do this, you may be liable for a large bill in bringing the property up to the standard of repair and condition required by the lease. This is known as 'dilapidations' liability.

Insurance – the landlord will likely want to insure the building and then re-charge the cost of their insurance back to the tenant (usually on an annual basis) via the lease. That way, the landlord has the peace of mind in knowing that the property is insured but is not left out-of-pocket in doing so. As a new tenant, it's a good idea to know the approximate cost of the annual insurance premium before signing the lease, as it may be more expensive than you think.

Service Charge – if you take on a lease of part of a building, such as ground floor only etc, then you will usually be liable for the interior repair obligations for your part and then also contribute towards the cost of the wider building repairs (along with the other tenants) via payment of a service charge. Again, as a new tenant entering into the premises, it is in your interests to check the recent service charge accounts so you can see what your annual bill is likely to be.

Guarantor – as a new tenant, particularly if you are starting a new business and have little trading history, then the landlord may well ask you to put up a guarantor to guarantee the company's lease obligations, including the payment of rent. The guarantor will usually be the owner or a director of the company. It may be in your interests to resist this request, and instead offer a larger rent deposit, as otherwise the guarantor will be putting their own personal assets at risk to support the company. 
Wrapping up
By appointing an expert commercial lease lawyer to assist you, it gives you the peace of mind to know that all your commercial property needs will be met, and you and your business will be protected.
To find out more, book a free 15-minute consultation with one of our expert lawyers or call us on 020 3808 8314.
LawBite's experienced, friendly lawyers can help you with all commercial, corporate and employment legal matters. We have successfully handled tens of thousands of enquiries from SMEs and are proud of our 98% positive feedback rating.