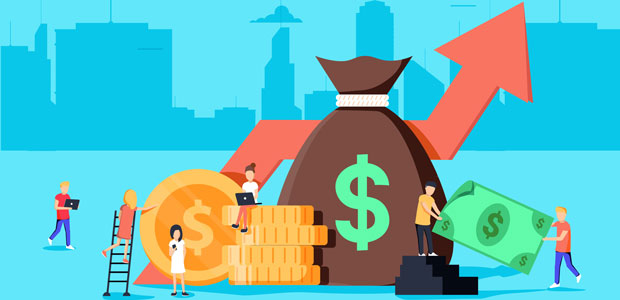 Reinventing Venture Capital: why VCs are turning their attention to influencers
Since the launch of London's Silicon Roundtable in 2008, UK tech startups have enjoyed more than a decade of strong interest from Venture Capitalists (VCs). Spurred on by the success of fast-growth consumer tech companies like Uber or Deliveroo, VCs have sought out startups that could break into the public zeitgeist to become the world's next big thing. This culminated in more than $13bn being pumped into British technology startups in 2019. Then, the pandemic struck.
The coronavirus crisis saw VC investments into startups drop by more than 80%, with fewer than 5% of investment dollars going into first time businesses. One sector, however, has been bucking the trend: innovative, influencer led startups built on social media platforms. Monetising social media followings to drive growth across industries - including fitness, fashion, and skincare - is big business.
Advertisers have been driving millions into influencer marketing over the years but, as with the VC industry, the pandemic put pause to that flow of income. While this had a profound impact on a large proportion of the influencer ecosystem, those that have their own brands weathered the storm.
There is a misplaced belief in the investment world that profitability is not necessary for a successful enterprise. Sometimes, this is true, but ultimately, subscribing to that school of thinking is like believing that lottery tickets are a good long term investment. The VC ecosystem is driven by a miniscule number of highly successful investments, making up for a huge number of failures.
Over the past four years, the Genflow team has launched more than 40 instantly highly profitable businesses with minimal investment. The key was finding a niche in one of the world's fastest growing industries: social media. Attention is the new currency, and VCs are starting to take notice.
Building brands led by influencers, based on their passions and developed with feedback from their followers, has allowed us to achieve far reaching success in the direct to consumer sector. We have greatly reduced the need for huge advertising and marketing budgets and embedded trust in a product into the transaction. Since lockdown measures were implemented in March 2020, the brands we have worked with have gone from strength to strength and we've seen a huge increase in inbound calls from VCs looking to invest in them.
Why? Well, the numbers speak for themselves. A successful VC fund will generate a 3x return over 10 years, but this isn't the default. Even the UK's top VCs, including the likes of LVP, Pentech Ventures and EC1 Capital, deliver at best around 20% return on investments of £1m or more. In contrast, Genflow sees consistent 5x returns on investments as small as £50,000, and a growth rate of 5-7% per year. To sweeten the pot further for VCs, the average startup attracts £350,000 in seed capital to get the business off the ground. At £50,000 startup capital, Genflow minimises share dilution and creates attractive opportunities for investors.
The success of new brands built by influencers raises serious questions as to the long-term viability of the traditional VC model. It demonstrates that it is completely possible to design, market and launch instantly profitable businesses without a huge war chest of startup capital. Investors that can break into the space effectively, and importantly learn to work with individuals rather than traditional startups, will realise the rewards and play a key role in rebuilding the investment environment.