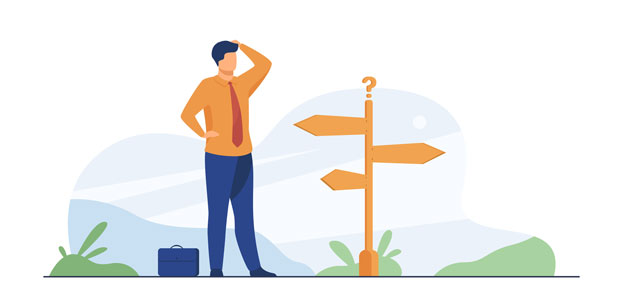 Quick tips on how to implement your startup dream
Even the biggest companies started with just an idea. While their founders all dreamed for their business to grow, we're guessing most of them didn't really imagine that their small spark will stand strong and eventually reach a global scale. But we didn't come here to talk about their ideas, we're here to talk about yours and how to turn it into a reality.
Starting a business can truly be a daunting and challenging pursuit. Fortunately, though, there are ways to make your efforts easier and more successful.
Perform Your Research
Most article guides will tell you to work out your business plan first. This will also encourage you to do research on your idea, after all. We recommend going the other way around, though. Check if your idea is unique or feasible.
If it's not unique, find out how your competitors are doing, especially in your locale or in places similar to your location. Find out everything you can about the industry that you're entering. Doing your research beforehand will prevent you from investing valuable resources on an idea that you have just found unfeasible (like the time it takes to create a business plan).
Assess Your Financial Health
Once you have found out that your idea is indeed potentially profitable, the next thing that you need to determine is whether you are financially ready to invest in it or not. Assess your financial health. How is your cash flow? How about your credit score? Will your income be significantly affected if you devote more time to the launch of your startup?
Identify Your Target Demographic and Marketing Strategy
You are probably ready to invest in your business, especially after your financial assessment. Before you do, though, this would be the perfect time to identify your target demographic and work out a marketing strategy. In this way, you can get better prepared for the launch and maximise that momentum to get your brand out there.
Don't forget to build your online reputation as well. Depending on your product or service, both online and offline methods are equally essential to ensure business success.
Invest in Product Development
Nothing kills a new business faster than a product or service failure. This is the reason why we always advise people to never compromise on quality. Stay true to the best version of your idea. Invest in product (or service) research and development. Create prototypes, if applicable, and get beta testers to obtain quality feedback and further refine your product.
Trust Your Instincts
Here's a tip that is not exactly part of the launch process, but valuable to keep in mind just the same. Trust your instincts. Prepare yourself for skeptics and discouragement. Some of them might come from a loving place, but that doesn't make them necessarily true.
Be highly selective in applying the feedback that you receive as well. In the end, it will be up to you as to whether or not this criticism will better reflect your vision. If not, then you should consider refining how you're expressing that vision rather than focusing on how to accommodate the feedback instead.
Create a Risk Management Plan
Finally, don't forget to prepare for other scenarios aside from a product or service failure as well. Identify the potential risks or issues that you might encounter in the future, especially during the first couple of years of your business. Cover as many scenarios as you can including production, performance, logistic, and technological issues.
Next, rearrange your list according to the likelihood of each scenario and the potential damage that they can cause.
You can then come up with potential solutions and plan them out. You can also assign a skeletal group or employee to act as a risk owner to hasten the response especially during times when you might not be readily available.
Lastly, create back-up plans as well. If there's one thing we know about running a business, it's that most things never really go according to plan.
Turning Your Startup Dream Into a Reality
Starting a business is not always easy. It can be challenging, frustrating, and tiring. However, nothing beats the fulfillment of finally launching your brand, getting your idea out there, and reaping your first profit.
With that, we sincerely hope that the tips that we've shared with you above help in reaching that success. Good luck!