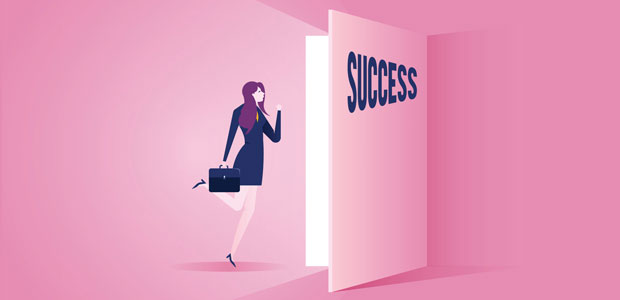 Q&A with the go-to lawyer for IP-rich firms
As we carry on focusing on female founders and women in tech ahead of our next issue, we decided to catch up with Lindsay Gledhill, a partner at UK law firm, Harper James Solicitors. Lindsay heads up the Intellectual Property (IP) team. She has specialised in IP exploitation and dispute resolution since 1997. It has made Lindsay the go-to lawyer for IP-rich firms who wish to protect and exploit their proprietary technology in fast-growing and international markets.
Tell us what a 'normal' day looks like for you?
I spend 90% of my working day thinking about my clients: fighting for them and negotiating for them - most partners in law firms can only dream of such a percentage but the Harper James model enables me to focus on delivery with few other administrative commitments.
In my field (Intellectual Property) you need to be doing the real work nearly all the time in order to stay on the cutting edge of the law.
What is the most enjoyable part of your job?
The client base and the colleagues. The clients are all IP-led businesses or their investors and we can make a real difference to them. The colleagues are top - class and I've particularly enjoyed training up our junior lawyers and forging a team.
I also love the fact that I get a front row seat to the show of technological and scientific innovation which allows me to provide the best possible advice to clients within these fields. Growing up I was directed away from science because I was a girl and have spent the past 30 years trying to make up for it.
What inspired you to practise law in the first place?
I was specifically drawn to Intellectual Property, as I wanted a career where I could see interesting things being created.
Tell us about how you combine your job with being a parent? 
Well I actually found my job at Harper James after seeing an advert on MumsNet! Thanks to that I found the perfect fit and I'm really grateful. At Harper James we don't do commutes, artificial targets or unnecessary meetings. Once you clear the ground of all those things, there is lots of time left for family and the real work.
What advice would you give to other women considering entering the profession?
Stay ambitious, be clear and honest about what really matters to you at this stage in your career, and insist on working with colleagues you admire. 
What has been the proudest moment at Harper James/of your career so far?
Winning for clients! But winning sustainably so that their businesses are in a healthy state going forward. It was drilled into me by my first mentors in Cambridge that it's not winning if the money's all been spent on lawyers.
What advice would you give regarding the challenges businesses will be facing from the COVID-19 outbreak?
There is real potential for greater productivity. I'm observing the strategies of many different businesses in different sectors. If you can overcome the challenge of re-angling your business proposition towards a market that's sustainable in the COVID and post-COVID-19 era, you will find that the customers are there and are more available to drive deals along than in the past.
Tell us a prediction for your practice area in 2020 or beyond?
The old barriers to entry are falling and the pace of change is accelerating. This is particularly true in the patent space where expertise, rather than a big office in London, is what matters to clients now.