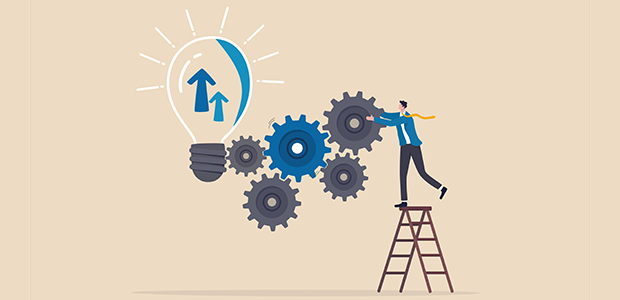 Providing access to cost-saving tools and resources
In the first of a four-part series, Startups Magazine has teamed up with Sam Perry, Founder of Ensemble, to look at how startups can leverage each other to survive the current challenges in the European startup funding arena. Hector Mason, General Partner at Episode 1, Co-Founder of Focal, Co-Host of Riding Unicorns and Jon Butterfield, Head of Platform at Speedinvest also comment.
Current macro challenges facing the startup ecosystem:
Against this bleak backdrop, there is still hope. Well-run startups who look after their cash runway and net burn rate can still survive, raise, and ultimately thrive.
But for those founders looking at ways to nurse their startup's financial health into a more favourable position, what can be done?
The first, and most obvious step is to cut costs. And the good news is that your fellow startups are able and willing to help you out.
Over to Sam.
"We love to see cross-pollination in our portfolio"
Unlock savings by working with those in the same boat
One of the immediate urges for both founders and VCs looking after portfolio companies burning through cash too quickly is to revise the head count.
Yes, labour costs might well be your biggest line item on your expenditure reports, but to jump to the conclusion that cutting headcount is your best (or perhaps only) option is shortsighted and, well, lazy.
For most startups, but particularly those in the B2B SaaS space, there are a whole host of costs that can be slashed without compromising the business.
For instance, cloud infrastructure costs are often unnecessarily eye-watering. CRM systems, analytics software, payment processing, and customer service solutions are all areas that startups often overpay, by hundreds of thousands in some cases.
For some reason, startups continue to opt for the safety and surety of the big Pacific Coast names rather than looking closer to home. But why? Where is the wisdom in this strategy?
When you consider that, for every big name player charging a pretty penny for their services, there is a European startup offering a similar solution for a fraction of the price, the business case just doesn't stack up.
Jon Butterfield, Head of Platform at Speedinvest, finds securing deals and perks with other startups a key part of their value offering:
"We are constantly looking at ways to support our portfolio companies through optimising their operations. The lowest hanging fruit is to have discounts and deals at the ready for them, and this is something companies usually ask for soon after we've made the initial investment."
VCs and founders need to pull their heads out of the sand and open their eyes to what is happening around them. There are often brilliant companies offering the solutions you need in the same city, never mind the same country. 
So, why aren't they getting your business?
Gain Access to Performance-Enhancing Resources and Services
By working with other startups, you gain far more than mere cost savings. You gain a wealth of additional benefits, including far superior service.
You gain access to support from real human beings who genuinely care about your business, rather than AI chatbots. You can suggest features, discuss issues, and provide feedback.
In short, you don't just benefit from "mates rates," you receive a tailored product or solution that much better fits your needs.
By disregarding the usual suspects and looking at the unique value fellow startups can provide, you are able to bring that crucial net burn rate figure down while gaining access to expertise and technology you simply wouldn't have been able to afford otherwise.
With new competitive advantages unlocked and cash runways extended, portfolio companies are in a much stronger position to build sustainable, profitable businesses that are attractive to further investment.
Leverage the 'lost art' of community
As mentioned, it seems the startups of today have lost that powerful element of community that has served us so well for centuries.
Think back to medieval villages.
Let's say you had two families, one with a carpentry business and the other with a farming business. If a storm caused damage, destroyed the carpentry workshop and severely damaged the farm's crops and infrastructure, they would band together.
The carpenters could get on with rebuilding the farm's fences and greenhouse structures while the farmers provided the fresh produce needed to keep the carpenter's family nourished while he had no workshop to work in.
It's a core part of our culture. And yet, in recent years, we seem to have forgotten that the best solutions are often on our doorstep.
To use a more current example, imagine two venture-backed, London-based startups, one a SaaS company specialising in CRM solutions and the other a biotech firm developing cutting-edge medical devices.
The SaaS company could offer to implement their CRM system for the biotech firm, streamlining costs associated with prospecting sales and enhancing their account management processes. In return, the biotech firm could provide the SaaS company with access to their advanced health monitoring devices for employee wellness, slashing costs related to absenteeism and dramatically boosting workforce productivity.
Successful partnerships like these are a win-win for both parties, and can help companies achieve new levels of success. And yet they remain rare.
"We love to see cross-pollination in our portfolio, where they work with each other and help each other out" states Hector Mason, VC at Episode 1. 
Embracing the power of collaboration and community among startups not only provides cost-saving opportunities but also fosters innovation and stronger relationships within the ecosystem.
In a world where uncertainty and challenges persist, it's time for the startup community to rekindle that spirit of collaboration and rediscover the strength that lies within.