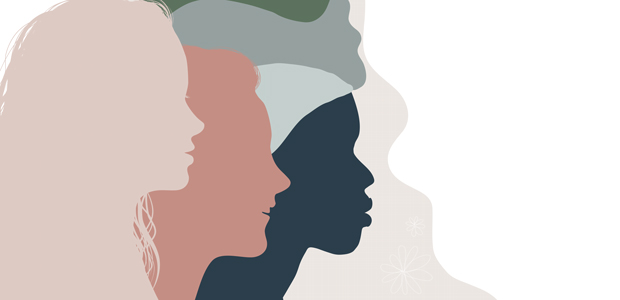 Powerful women supporting other women
Hannah Holland, Managing Director and founder of HLD Management, HLD Models, HLD Studios, Levelled Up: The Podcast, a leading female lead management company, is a strong powerful female entrepreneur. Since its inception in 2019, HLD has quickly grown to become a leader in the female Talent Management industry. We caught up with Hannah to find out more about her, her journey and HLD Management.
Tell me a little bit about yourself and your background?
I have just celebrated my birthday, so I'm 27 year old women from Bromley in south London. My background feels a little cliché when starting a business, I went to Manchester Metropolitan University where I studied International Fashion Promotions and passed my foundation degree but only completed 2/3 years of my BSC Hons. I left and inboxed 100s of companies on instagram to try and get some type of job, Iv always been hard working but can feel impossible when the resume says different! I started at Sixty6mag where I held the role of social media assistant, not to be boastful but a few people left which pushed me to a senior role quickly (excellent for me), I pretty much learnt everything about managing women in a positive pro female environment, the company then began managing Demi Rose and Megan Barton Hanson, I took on a secondary role as Demis PA and worked my way to assistant manager, looking back unsure how I did both roles (head of marketing + AM) but I made it work. I think the hustle culture really showed and its allowed me to prepare for starting a business in a ruthless environment.
Where did the idea come from for HLD Management?
I was in LA with Demi working on the Oh Polly x Demi Rose collection and we went to lunch with my model friend Ayesha Iqbal who had seen I had started a side hustle of a mini marketing company to make extra money, it was called Studio HLD.
She was telling me I should rebrand as a management as women would love me and trust me but I always felt my age would hold me back, but Demi had then told me should would trust me alone and I guess the rest is history.
I was 24 when I began HLD management (days before my 25th) and my age was never an issue in case you wondered!
What is your goal and vision for the business?
To continue to change the face of talent management and showcasing the new age of talent, to continue to build long term careers for women, to continue to inspire women. To keep pushing boundaries and create incredible and credible opportunities for our talent and models.
One of my visions has always been to take the agency abroad and expand but if anything 2020 has taught me you can never be 1000% on the future and plans are interchangeable. I would love to see a creative part of HLD begin and enter different parts of the industry. I have lots of ideas but for now I wont let too much slip.
Why do you think there was this need for females in the talent agency?
It wasn't necessarily that it was a need that was known until we came and disrupted the talent sphere, there's an old school agency way of doing things which is reactive rather than pro active which is something we where conscious of changing and its also something we have achieved within our business model especially. It happened to be a lot of agencies where run by men who may not understand how lonely and daunting the industry is for young women fresh from new heights of fame, talent make huge amounts of money and then thrown out to fend for themselves (this isn't all agencies may i add) rather than create a long term career and safe space. My mission was to create a sisterhood and help guide the talent in a way they could all connect and share a bond together and with each other.
What focus do you have on digital talent?
We continually educate ourselves on new forms of social media and how digital talent can monetise themselves whilst creating a strong niche and personal branding. We focus on this when creating 3 month plans and constantly look at how we can cross promote either via talent or whether utilising their own social audience and bounce them to another platform. Digital talent are incredible as they can utilise their skills, personality and create multiple streams of income whilst creating a presence and online fame.
How do you see transformation of the landscape happening using digital talent?
I think we are already in the midst of it, TikTok is a great example of how digital talent are transferring audiences too and fro and brands are more aware of the brand awareness created via TikTok ads. The way we advertise brands will keep developing and before we know it tv ads will be minimal as online is a cheaper alternative to advertisement, the brits utilised TikTok this year which is most defiantly due to app popularity & community which is fairly new due to the pandemic and they have heavily used trends and activations via 1 app to bring in a new gen z/ millennial audience.
What challenges have you faced along the way?
Building trust amongst the industry has been tough, not having 10 years under my belt felt a struggle and it constantly felt that more established agencies where getting brands and jobs above myself. Became a feeling of impossible to enter a more lux market but like anything it takes time and consistency.
How have you found being a female founder/woman in business?
I feel incredibly empowered and proud to be a women every single day especially in business. As women we have fought to be in this position and I'm great full everyday that I can carry that torch and hopefully inspire other women to follow their dreams and work hard to get their.
Do you ever feel you have been treated differently for being a woman?
Yes of course especially at the beginning and iv seen when iv had altercations with brands in the past that haven't worked out with talent, where men feel they are above you or more knowledgable. Iv also been on the receiving end of comments where you will be called a bitch for doing your job but well aware if I was a man it wouldn't be said but your biggest power is their ignorance.
How has COVID affected you and HLD Management?
The day I received the news I will be frank I drank Prosecco and had a little tear, I felt I worked so hard on year 1 and growing HLD, its clients and brand presence that I wasn't sure if I would have a company left at the end.
But it fuelled my fire, there was myself and 1 member of the team and we did an incredible amount of outreach to brands and talents, the first lockdown we saw a slow increase.
Lockdown was instrumental for our disruption and saw huge growth but was incredibly lonely and isolating time, I felt incredibly lucky though as I knew many businesses where suffering more than myself and to count my blessings. But I do believe a great entrepreneur can redirect their business model and react to the environment but it may take time to adjust.
What do you have planned for the future?
To slowly expand, keep building an developing our talent and model pool and continue to strengthen and grow our brand and fingers crossed takes HLD across the pond.