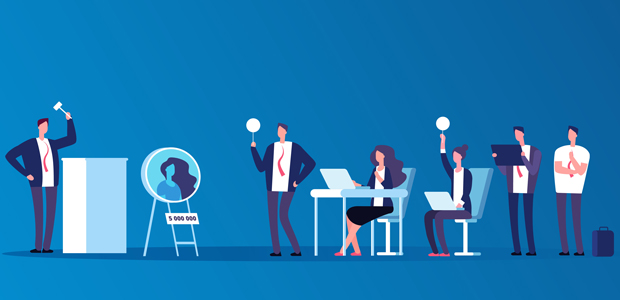 Platform to help SMEs with bidding
Wednesday 9th March sees the launch of the latest iteration of the UK Government G-Cloud.
This G-Cloud 13 is a framework of approved tech suppliers which can be utilised for government purposes and therefore spending. Whilst this has the potential for multiple opportunities for SMEs looking to provide software-based solutions to the public sector – tendering and being accepted onto the roster is not equally simple for every organisation. 
Tim Ward, CEO and co-founder of OPPORTUNI said: "There is a huge amount of profit to be made for tech-sector SMEs in this area. To date G-Cloud 1-12 has accumulated an incredible £4 billion for SMEs. It's proven to be a highly popular approach to public sector procurement by buyers and sellers alike, thanks to the availability of high-value contracts and compliant ways of sealing deals. 
"Unfortunately, the facts that the average bid submission costs businesses over £2,800 and tendering is not always an area of expertise for many, stop some SMEs from considering this lucrative government framework. But this results in more large companies winning huge financial contracts and more SMEs losing out."
Determined to bring an end to this history of SME exclusion, OPPORTUNI has recently launched BidNow. This unique platform helps SMEs bid for valuable contracts without the worries of cost and resource.
BidNow is the UK's only no win, no fee bid writing service. The membership platform enables business to grow by bidding and winning government contracts - without worrying about the cost of bid writers.  
Tim added, "For too long now SMEs have lost out on the £millions available to them. We are on a mission to revolutionise the way public sector contracts are won and redirect over £14 billion a year to SMEs. With our tools such as BidNow, businesses can access unlimited bid alerts and bid writing – taking all the hassle and time issues away and leaving the results they need".
 This latest version of G-Cloud will see vast improvements in terms of user accessibility and usability including: improved access to SMEs, a quick and easy route to market, access to the latest cloud technology and innovation and improved pricing through further competition for Cloud Support Services in the newly introduced Lot 4. 
G-Cloud 13 has four Lots:
Lots 1 Infrastructure as a Service (IaaS)

Lot 2 Platform as a Service (PaaS)

Lot 3 Software as a Service (SaaS)

Lot 4 Specialists Cloud Services (SCS)
Businesses will need to re-apply to join, even if they are currently on G-Cloud 12, in order to continue selling their services. The benefit of being on this framework, means organisations don't have to go through a lengthy procurement or tender process every time they want to apply to carry out services for the Government.