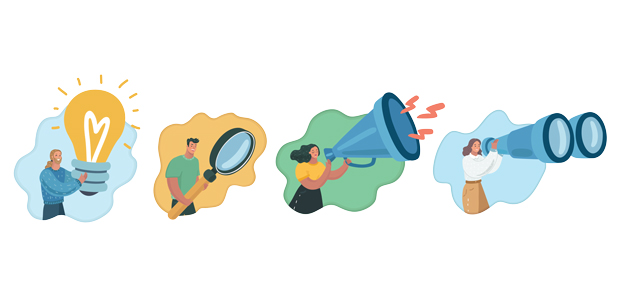 Pivoting your startup can impact your IP - here's how
Agile startups have proven that they are able to help in a crisis. Access to bright thinkers and technical experts means they can come up with creative solutions quickly in response to changes in circumstances - and many have been helping in the fight against COVID-19.
But there is a myth that by protecting these solutions with patents, these founders are not being truly altruistic. This can actually damage the ability to get the solution to market quickly and mean that other players in the manufacturing process will be the ones to profit.
Pivoting your startup in the time of COVID-19
The COVID-19 crisis has changed many parts of society and business. This uncertainty presents a huge opportunity as well as a complex array of challenges for startups. Many of the companies that are thriving in these times have pivoted their business model to address the new and growing demand for new and innovative technology and equipment.
Pivoting as a startup is often not just an option but a necessity to succeed, especially when times change quickly. We are seeing many businesses begin to manufacture PPE and technology which can, for example, track COVID-19 symptoms and so help to combat the spread of the virus.
However, many founders believe that they have to choose between protecting their innovation by filing patents on the one hand, and altruism by making their designs and innovations available for public use on the other hand. In reality, it is often possible to have both.
How can this impact your IP?
Intellectual Property (IP) can be one of the most important assets to a startup business. Limited cash reserves and generally smaller teams means that companies derive a lot of their value from their IP and are wary of relinquishing control of it. Protecting their ideas is key to creating value from their innovation, for example for building partnerships or achieving an exit.
Patenting ideas may seem trivial or unjust in the midst of a crisis. Many companies, such as pharma company AbbVie and ventilator-maker Medtronic, have already pledged not to enforce patent rights relating to COVID-19. While they have pledged not to enforce these rights, that is not the same as not protecting their IP. In fact, failing to protect their IP, in many cases, would not achieve the intended goal of allowing unimpeded innovation and commercial activities around COVID-19.
The same behaviour has also been seen at national levels in some cases, with Israel and Germany indicating that they are prepared to use special laws to circumnavigate patent rights if the ideas or treatment are used in the fight to control the pandemic. Measures like this show how the rules and regulations surrounding IP are being swiftly changed due to the urgency of the COVID-19 crisis.
However, ignoring IP completely will cause big problems further down the line. Although companies may be designing something for altruistic purposes, the reality is that the partnerships it needs to bring these to market such as investment for R&D and with manufacturers are not going to happen as quickly - if at all - without some indication that the product can be commercialised once the pandemic is over. Also, failing to protect your IP means that you have no tools to stop others profiteering unjustly from your innovation.  In other words, you lose control.
An example of this is the UCL/Mercedes team which started to receive hundreds of emails asking for details of the Ventura breathing aid, but some of them were from people who simply wanted to build one for personal use or make a profit from the device. These were scenarios that ran counter to the team's objectives of providing a healthcare solution that would benefit the largest possible number of people. IP can help prevent these scenarios.
The false dilemma
So it would seem to many that startups looking to fight COVID-19 are caught between deciding not to patent their ideas in an altruistic act or seeking a patent. A fear of the perception that they are looking to profit from a global crisis can put startups founders off pivoting towards solving the issue.
However, this dilemma is false. IP has a place even when the end goal is altruistic.  Consider the example of an inventor of a more efficient ventilator model who decided to make the design freely available. Third parties could manufacture the ventilator and sell it to the NHS and private health services for a profit. 
In an alternative scenario, the inventor protects the IP, and then allows any third-party who downloads the design to use under a free licence, provided it is not-for-profit.  This would achieve their altruistic aim, whilst retaining control. The licence could be set to expire once the pandemic is over, allowing the inventor to commercialise the product and generate profits. This is what the IP system is intended to do.
Practical advice to protect your startup
Don't assume that IP has no place in a global crisis. Always investigate the available options and think of IP as a tool for keeping control of your ideas, even if the end goal is not-for-profit.