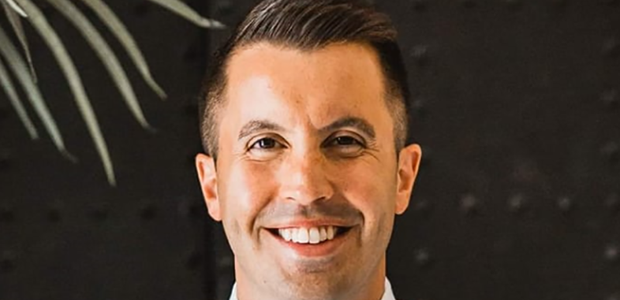 Perfecting the work/life ethic
As we all know by now, the road to startup success can be a dangerous one fraught with hazards, and success can often come at a price. Someone who knows that more than most is speaker, CEO, entrepreneur and executive coach, Daryl Woodhouse.
Coming from the corporate world, working for the likes of HSBC and Barclays, Daryl spent much of his early career mentoring and working with entrepreneurs, helping them with business growth, aspirations, advice, and funding.
It was during this time that Daryl realised that he could have a far bigger impact in this arena than he could as a "small fish in a big pond" in the corporate world. He therefore left to start his first business in 2012, Advantage Business Partnerships (ABP), which subsequently scaled up to a seven-figure revenue within the first few years, and has since won Daryl several awards, most recently being named as one of the top 50 advisors in the UK by Enterprise Nation.
He said: "We provide business mentoring and business growth services to a portfolio of companies in the UK and abroad - helping them to set smarter goals, build strategic plans for growth, and acquire new skills and knowledge to implement those plans.
"The focus is on increasing scalability and sustainability - mentoring founders to move from startup entrepreneurs to being scale-up CEOs. This is stuff you don't get trained in at school or university, so being able to learn from others who have been there and done it is really important." 
Around 2015 Daryl had got the business to a point whereby it could run and operate without him being involved day-to-day, which gave him the opportunity to diversify and invest in several other businesses. He is also a keynote speaker on what it takes to start and scale a company, while also offering education on why the majority of businesses fail, and how to beat the odds.
Burnout
The path of success, however, rarely runs smoothly and a combination of personal trauma and working long hours, led Daryl to have a huge burnout in 2016. "It all became too much," he confessed. "I became very depressed, and I lost my self-esteem, personality, and confidence. I stopped seeing my friends and family. And I didn't talk to anyone because I was embarrassed. It was really tough for quite a while. But as someone who's got a lot of ambition, I was determined to get back to a better place."
As a consequence, Daryl decided to wipe the slate clean, revisit his goals and ask himself what kind of life he wanted for himself and his family. He created a roadmap, broken down into bite-sized, practical actions, and focused on making those happen.
"I had to do a lot of subtle work on me – therapy, stepping up my personal fitness, working on my nutrition, energy levels, and general health etc, while being super focused on the business side, and recreating the life/work balance I wanted." Daryl credits much of this turnaround to getting proper, professional help and therapy around burnout and relational trauma, adding: "There's so many different types of challenges and traumas we can all go through, and so learning about trauma and how that affects different people was quite an eye opener."
He added that being bullied during his school years made him determined to leave school as soon as possible and enter the world of work. And so, that particular trauma was translated into motivation, which in turn created ambition. However, Daryl highlighted that he took his ambition too far: "For those years that I was working up the corporate ladder, to then building and scaling my own business, I was working really long hours, I wasn't putting my health first or making enough time for friends, family or having a good balance – it was all work."
"And, if I knew then what I know now, I would have been more aware of what workaholism is, and its dangers. I would have been in a much more balanced place in life and in work when personal tragedy occurred in 2016. And I wouldn't have had the major burnout and the many health problems which I still have to manage daily."
Lessons
Daryl has a wealth of experience that he is keen to share with others, and there are many different types of coping methods and techniques which can help in the battle against burnout. After arriving at a more settled place in 2018, Daryl decided to take his story to the stage to help educate others about mental health and how to have a better life/work balance, while still building your career and business.
It is important to remember that you can have both and, in fact, we do our best work when we have a good balance - and it is a key focus during Daryl's coaching workshops and mastermind programmes. He places a huge emphasis on helping entrepreneurs understand what they want from life, and then creating the best business or career goals to achieve it. All while offering the skills, experience and tools to make it happen. "It's quite empowering to be able to do that from a place of success and recovering from failure," he added.
One school of business thought is that mistakes are no bad thing, as it can be a great way to learn. However, Daryl is challenging that ethos by suggesting that it is better to learn from the mistakes of others so you can avoid making them in the first place. If we can educate ourselves, get the right mentoring help, and learn from others who have been there, and got the scars, then surely that's better than having to go through it all yourself?
"I don't see those challenges I've faced as a negative - I don't regret them. They've empowered and made me more resilient and experienced to the point where I am now able to help others to be even better. And I get a real kick out of that."
He added that overlooking their own wellbeing is a common trap that many entrepreneurs fall into, as it is all too easy to neglect what is going on personally if you are trying to get a business off the ground, secure that first deal, create the perfect pitch to that all important investor etc. As he's seen the impact of that sort of lifestyle, against one where you do have a good balance, Daryl is well positioned to offer guidance against this sort of approach.
"I can tell people quite convincingly that working long hours, putting everything into the business for several months, or even years, isn't actually the quickest way forward. There's a number of productivity studies that have emerged in the last couple of years showing that those who have a better life/work balance are actually far more productive."
He added that one positive that may come out of COVID-19 is that the isolation and social restrictions that we've had to endure over the last 12 months has brought life/work balance and personal wellbeing into much sharper focus. And so, over the next few years, we may see companies repairing their failure to prevent a long working hours culture.
"Corporates are gradually being forced to make changes about their culture and how they recruit talent – we're seeing a shift with younger millennials who are less motivated by money, and place much greater emphasis on life/work balance. That's what could fuel a further surge in more young people starting businesses. They want to be in control of their own destiny, work their own hours and create their own lifestyle - rather than being at the beck and call of a corporate employer in the old rat race culture."
How to avoid and tackle burnout
Daryl stressed the importance of starting with a blank canvas and asking yourself what you want to achieve from life, and setting clear goals around that - what does your perfect lifestyle look like? How many hours do you want to work? What type of work do you want to do? How much do you really need to earn?
Then, and only then, do you look at the business and the work goals that can make that happen. What revenue might you need to achieve? How many clients? What support do you need to make it happen? What will your costs and profit margin be? You then create a roadmap of how to make that business work, to the point where it gives you the life you want.
"It might sound really simple, but even the brightest, most successful people can struggle to do this with so many make or break decisions and other responsibilities. And that's where, for instance, a mentoring programme, with accountability and opportunity to learn from someone who's done it, can make a massive difference. That approach to goal setting and mapping can really help answer a lot of questions and help keep us out of burnout."
The hard work beyond that comes from making the changes shown in the white canvas exercise, being focused and really making sure that balance is achieved. That means eating well, having a good sleep routine, keeping up regular fitness etc. This all helps our energy, mental health and sparks our creativity and our problem-solving skills. That then translates through into improved business decisions.
"Have a cap on your working hours," he added. "Don't fall into unhealthy patterns like working late at night for more than seven/eight hours a day for days a week. If you do decide to creep beyond those recommended hours, then it's got to be very short-term and essential towards achieving your goals without sacrificing your health.
"Quite often we're a lot closer to growing our business than we realise, and part of that is being able to articulate investment over cost mindset. Something is going to cost X, but how quickly can I make a return on that? What am I going to be able to do with the extra time it saves me? How much more energy will I have? How much happier would it make me?
"We make some of those decisions with our entrepreneur clients through our one-on-one mentoring sessions or in our group mastermind programmes, because sometimes it's difficult to make a decision to spend money by ourselves. A problem shared is a problem halved, so when we can make those decisions alongside someone else, it gives a little push towards the right decision that we sometimes cannot confidently make alone."
Why do startups fail?
Daryl added that a common mistake made by many startups is not having effective goals – often they are not specific enough, not realistic or do not have an endpoint. And even for the few that do get the goal setting piece right, there are often gaps when it comes to creating the action plan to achieve them.
These gaps come from inexperience and can sometimes be catastrophic - the more conservative figures state that 90% of businesses fail within the first ten years and less than 50% survive the first year – so the odds of failure are high. "The reasons why startups fail are many, but most of them are fixable," Daryl added, whether that is around effectively managing cashflow, achieving your product/market fit, truly knowing your customer or something else.
Daryl hosts one free event per month (virtually at the moment), and is currently holding 'ask me anything sessions', where entrepreneurs and business leaders can ask anything they want from business growth, strategy, and productivity, to life/work balance and wellbeing.
"I do my best to give practical advice that can be implemented straightaway. It's a nice way to help others, and it's also a low-risk way for people to see if they want to work with a professional mentor on a more commercial basis," he added. "For those that do, we invite them to a complimentary coaching session following an online business performance diagnostic, which produces a report with insights towards greater growth opportunities.
"We also have our group mastermind scale-up programme, and then last year we created our Life Work Effect app, which is a mobile coaching tool that takes every business leader through a journey to help them analyse where they spend their time, and exactly how to achieve more success from their efforts. My goal is to help millions of people with what I've learned over the years by equipping them with the knowledge and tools that make it easier to achieve the work success and life happiness that they really want."