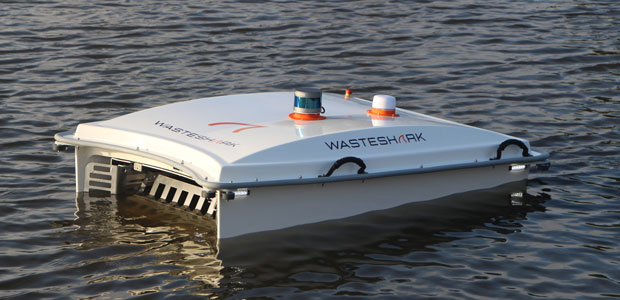 Partnership aids development of the next-gen of intelligent marine drones
MAHI and RanMarine Technology announce the signing of a partnership agreement to collaborate on technology innovations for ocean-based Bluetech drones.
The objective of this partnership is to develop and integrate leading-edge, world class maritime autonomy solutions in unmanned surface vessels. This collaboration is expected to accelerate the positive environmental impact and utility of using Unmanned Surface Vessels (USVs) in offshore situations. RanMarine's WasteSharks actively remove waste from lakes, canals, ports and nearshore regions in more than 15 countries around the globe. These aqua-drones are able to collect valuable environmental and ecological data at the same time.
RanMarine Technology's CEO, Richard Hardiman, is excited and optimistic about the value of this partnership between the two companies: "The partnership with MAHI brings together two agile engineering teams to develop the next generation of intelligent marine drones with maritime autonomy. MAHI's significant experience will help us to take our WasteSharks and future platforms further offshore, and significantly expand the reach of our positive impact on the ocean environment."
Pieter-Jan Note, CEO of MAHI: "We are very pleased with this partnership with RanMarine Technology to support their mission of protecting the world's oceans. We look forward to developing for and integrating leading-edge technologies and products related to situational awareness and operator support into their USVs. Together with RanMarine Technology, MAHI will pilot their first product called MAHI Sense. Our team has the perfect background to serve USV developers, having recently demonstrated world class capabilities in the first ever crossing of the Atlantic Ocean by a fully autonomous and solar powered vessel, the MAHI 2."