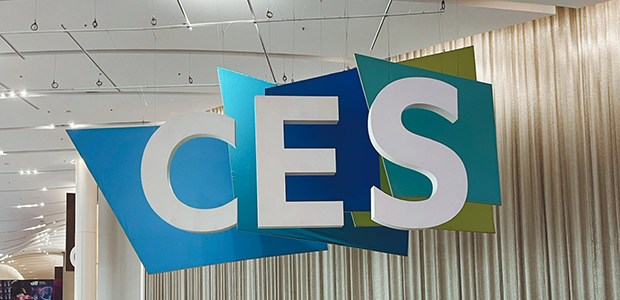 Our top 10 startups from CES 2023
CES 2023 took place at the beginning of January and was, once again, buzzing with energy and excitement.
Companies of all sizes demonstrated how technology can conserve energy and increase power generation, address food shortages, create more sustainable agricultural systems, power smart cities, support access to clean water and more.
The team at Startups Magazine was based in Eureka Park, right in the heart of innovation. Filled with 1,000 startups, 200 more than last year, there was plenty of opportunity to see world-changing ideas across the 4-day show.
We interviewed various startups across all industries and here is our top 10:
Piano LED
Piano LED has invented a plug and play interactive system.
The idea of inventing such a product comes from Anthony, a French engineer in the field of computer science and industry. His passion for piano pushed him to find a creative way to learn it. Indeed, even though learning piano is exciting, he is conscious that it may be very difficult. Then, the idea of enlightening his game rapidly came to his mind.
This is how the Piano LED adventure began. In March 2021, a startup was born. Since then, Anthony has been working to provide piano players a product that could make them happy. The success of the product and the complementarity between the skills of the team allow them, day after day, to develop the company.
I-Percut
I-Percut has launched a new smart boxing technology.
It is a French company based in the Toulouse region. It is the culmination of what embodies its attitude and ambition: it is a passionate and engaged team, united in the mission to allow amateur or professional athletes to develop and interact daily.
ACWA Robotics
ACWA Robotics makes robots designed for waterpipes.
ACWA Robotics is a project that came from recognising a critical situation in the world of water.
The idea for the project was born in the mind of Jean-François Rossi in 2017, from his professional experience that led him to work with specialists in the world of water and to discover the 2012 leakage decree. Joined by Jean-François Guiderdoni in 2018, they set up a team of four people who, in a warehouse in the business park of Bastia developed the first proofs of concept of the solution. In 2019, the team won the Ilab and I-Nov innovation competitions, which allowed them to develop the first prototype in water. It set up in Aix en Provence and signed a strategic partnership with the Société du Canal de Provence.
At the end of 2020, a first fundraising of 1.8M€ is completed. With a team of 14 people, the company is now carrying out its first experiments. Between now and June 2022, the release of a pre-production version of the first robot will enable the company to accelerate these experiments and target marketing for the second half of 2023, accompanied by a Series A fundraising.
Circle
Circle has launched a new electric car.
This is more than a car, it's a connected 'POD' dedicated to free floating.
100% electric, small, comfortable, easy to drive, automatic disinfection between rides, mobile induction charge included.
Seleste
Seleste is a company all about the future of assistive technology.
The company's mission is to give visually impaired people affordable access to technology that can give them back their freedom and independence. Using cutting-edge AI and video-calling features, the thin smart glasses have been designed and tested to meet your needs.
3D Music
3D Music print 3D printed instruments!
It was founded on the premise of making instruments more affordable for the average person. Whether a new student or a veteran, the company is striving to create, one at a time, a more inclusive world for the musical community.
One Third
One Third's aim is to prevent food waste.
One third of all food produced in the world is wasted. It's since been the company's mission to fix this.
It was formed in 2019 in a digital incubation hub for Halma, a FTSE 100 company, and is backed by Ocean Insight, the leaders in applied spectral knowledge. In the last two years, the company has raised $2M+ in funding to develop technology and algorithms ideal for reducing waste in the food supply chain.
Quix Quantum
Quix Quantum is all about photonic quantum computing.
Quix Quantum is a photonic quantum technology startup, located in Enschede, the Netherlands. The company was founded in January 2019 by Dr. Hans van den Vlekkert, a veteran of the photonics industry and serial entrepreneur, Dr. Jelmer Renema, an expert in quantum photonics, and a team of professors from the University of Twente.
Rabo Inc.
Rabo Inc. is all about IoT for cats!
Catlog is a Wi-Fi enabled collar with motion-detection functionality that unobtrusively collects your cat's activity data.
This data can then be tracked in the Catlog smartphone app, and enables early detection of health issues, creating peace of mind.
Kalagon
Kalagon has built the world's first smart cushion.
Prior to inventing the world's first smart cushion, Kalogon Founder and CEO, Tim Balz led the design of wheelchair technologies personally endorsed by Stephen Hawking.
The Kalogon Cushion uses patented sensor technology to continually adapt to the needs of the user, giving people the ability to sit longer and pursue activities they were unable to before.
Like Hawking, Kalogon's team believes technology for the disabled is often a proving ground for the technology of the future.