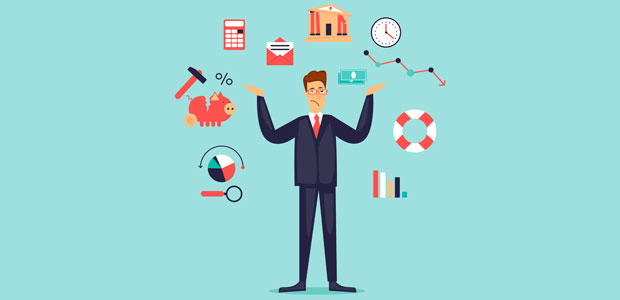 Options for businesses facing financial distress due to COVID-19
In the current pandemic, many businesses are facing financial hardship. A survey conducted by The Federation of Small Businesses show that just under 5% of 1,400 firms taking part in the study expected to close this year, equating to 250,000 small enterprises nationwide.
To compensate, the government implemented dynamic assistance measures, including: the Coronavirus Business Interruption Loan Scheme, Bounce Back Loan Scheme (both extended to 30th March 2021) and Job Retention Scheme (extended until 30th April 2021). The government has also just announced further tax assistance, (to defer VAT due from 20th March to 20th June 2020 and so it can now be paid in up to 11 monthly instalments by the end March 2022), restricted enforcement mechanisms until 30th March 2021 (for outstanding rent and presenting winding up petitions for COVID-related debt).
Finally, the Supreme Court has assisted with a generous interpretation of 'business interruption' in insurance contracts to encompass COVID-related losses (see: FCA v Arch Insurance (UK)).
The measures introduced by the government provide support to businesses, but they will not be in place indefinitely and businesses should stay vigilant in monitoring their financial position. They should ensure efficient cash management strategies and regularly review levels of costs and expenditure, debtors, assets and make provisions for future and contingent liabilities.
As soon as any potential financial issues are identified the appropriate action should be taken. This could include approaching key stakeholders and other lenders as well as governmental organisations (such as tax and local authorities) to look to manage cash and liabilities through financial and organisational managements.
However, it is imperative to seek appropriate expert advice on the viability of the business and a recovery strategy. In case of a corporate entity, the management should consider obtaining independent legal advice as a failure to take adequate steps when business is in financial difficulty could lead to a personal liability.
If a formal reorganisation is required, so long as there are willing buyers or stakeholders, certain formal insolvency solutions can preserve the essence of an entities business, assets, employees and continuity of management. Such insolvency process include (i) Administration (a formal process driven towards either a rescue or sale of the business and assets under the supervision of an external manager or administrator), (ii) Company or Individual Voluntary Arrangement (a statutory agreed compromise of unsecured creditors), (iii) a statutory scheme of arrangement (involving a Court approved cram down of all stakeholder rights potentially offering tailored tax advantages); and (iv) a new statutory approved Restructuring Plan to compromise shareholder and creditor rights whilst the Company remains in control.
If at any point it transpires that there is no reasonable prospect of avoiding insolvent liquidation then it may be necessary to cease trading and wind-up a business by either (i) placing a company into Creditors' Voluntary Liquidation (processes instigated voluntarily by directors); or (ii) if it is impossible to fund voluntary process, then by way of Compulsory Liquidation (court process instigated by creditors). In case of non-corporate entities, bankruptcy proceedings can be started by or against them.
Governmental assistance has softened the inevitable consequences of the COVID-19 pandemic, whilst providing a breathing space. This time allows sensible financial management to steer around the harshness of formal insolvency.
However, liabilities will fall in over the next year or so and organisations must be prepared to meet this challenge -  if they cannot they must be proactive in engaging with alternative solutions, or management risk being personally liable. To avoid such lifechanging pitfalls, legal and financial assistance is crucial on what can be an extremely technical and challenging environment - the sooner it is sought the better.
Guest piece written by Crispin Jones, Legal Director at Ashfords and Karolina Lewandowska, Solicitor at Ashfords.