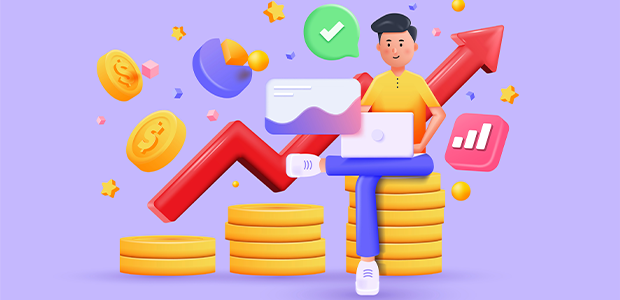 One Young World and Unloc launch Seed2030 to aid young leaders driving change
One Young World, the global forum for young leaders, and Unloc have partnered to launch Seed2030 which will provide ten young leaders with grants to launch their own social initiatives.
Following the One Young World Summit which took place in Belfast earlier this year, Seed2030 will provide ten young leaders with grants worth up to £1,000 to test and develop their campaign or project ideas and start their own social enterprise.
Each project will be geared towards advancing one of the 17 Global Goals established by the United Nations.
Young leaders who are awarded the grant will receive training through an immersive leadership bootcamp designed to enhance their leadership skills and progress their projects, as well as mentorship from a member of the One Young World Ambassador community to provide guidance as they bring their projects to life.
By providing essential resources, training, and mentorship, the Seed2030 funding grant aims to serve as a stepping stone for young people in Northern Ireland, empowering them to drive social change and emerge as leaders within their local communities.
The Seed2030 cohort will also get the chance to apply to attend the One Young World Summit in Montréal. The four individuals who have demonstrated the most significant impact through their Seed2030 projects will be selected to attend, extending the legacy of the 2023 Summit in Belfast.
Ella Robertson McKay, Managing Director of One Young World, commented: "Building on the remarkable success of the One Young World Summit in Belfast earlier this year, we are delighted to launch the Seed2030 project with Unloc to ensure young leaders across Northern Ireland have the tools to catalyse social change.
"It was clear from the Summit in Belfast that the next generation of young leaders in Northern Ireland have enormous potential and ambition to accelerate social change in their local communities, but more needs to be done to provide funding and support to turn this potential into reality, and we're proud to play a role in doing this through Seed2030".
Hayden Taylor, Founder and Managing Director of Unloc, commented: "I am beyond excited that the Seed2030 project is launching - putting micro grants, mentorship, training and support directly into the hands of talented young people in Northern Ireland with projects, campaigns and business ideas that will help advance one of the 17 Global Goals.
"This project is particularly special as it brings together the expertise of Unloc and One Young World as champions of young changemakers with our steering group of young people from Northern Ireland who are helping shape the project's direction. With the support of the Ellis Campbell Foundation, and the backing of our local partners at the NI Education Authority, we are building an exciting pipeline of opportunities developing young people as changemakers."