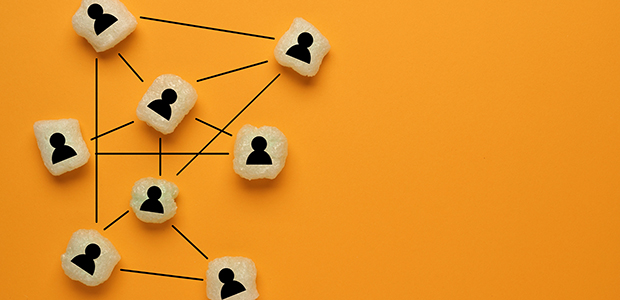 Offering support to small businesses
Sterling Networks was founded in 2014 facilitating networking events for businesses across the Midlands, Oxfordshire, Wiltshire and the South West. Over 300 members attend its fortnightly breakfast and lunchtime meetings, and the company has also undertaken the very important role of providing emotional support to business owners at a very challenging time. Startups Magazine caught up with founders Neil and Tracey Davis to find out more.
How did the idea for your business come about?
Neil: In the 1990s, Tracey and I ran a manufacturing business that produced a range of gifts, merchandise, and promotional items. We quickly realised that tradeshows provided an excellent means of meeting distributors and clients. The only problem we experienced was that often they were not very well run, and if an event was poorly promoted and attended, organisers were nowhere to be found because they did not want to take the blame. Professional accountability seemed to go out of the window once an exhibitor had paid their money.
Tracey: We saw so many businesspeople getting ripped off or having their time wasted that we decided to take the plunge and start our own shows, albeit on a slightly smaller scale. These quickly grew to larger events with over 250 attendees 40 exhibitors. From there we started working up and down the country in places like Cheltenham racecourse, Birmingham, Bristol, Cardiff, and Swansea.
We even worked closely with the Federation of Small Businesses (FSB). Interestingly we started to find we were enjoying the networking side of things more than the shows themselves, and it quickly became apparent that we had the network, skills and experience to not only create a new venture for ourselves, but also help and support other business people. Sterling Networks was the result and we have never looked back.
What does Sterling do differently to other networking group?
Neil: Our organisation was born to offer a fresh and vibrant way for businesses to network. In the past networking was seen as a means to find profitable customers and suppliers. While this is certainly one of the advantages of a group like ours, it is not the be all and end all. We are more like a family in that we aim to support each other, learn from each other's experiences, and share our successes.
Tracey: Being in business can be tough, especially given our present economic conditions that have arisen from the coronavirus pandemic. Therefore, it is paramount that our members feel welcome and looked after. They certainly do not want to feel like they are attending another work meeting at the office. We make it clear that any attendees must be ready to have fun. It may sound a bit twee, but it really works. We have enjoyed a 90% renewal rate for the last five years and am pleased to say that we have a fairly even split between men and women. Networking was traditionally seen as a male dominated activity, so I am delighted that everyone can feel comfortable participating at our events.
Why should an entrepreneur, startup or SME use a networking group?
Tracey: There are so many reasons. For example, it is the quickest way to get solid business ideas or to trial your own in a positive environment. You will get excellent feedback and some great pointers from people who have been in the same position as you.
Neil: Networking organisations still remain a great place to meet potential customers and suppliers, as well as being a great source of information regarding business auxiliary services that may prove yourself to your company. Also many businesspeople are especially time poor. Networking helps you to build long lasting relationships with others who have a similar interest to you. This creates synergy and when you have a group of people all working together, the creative energy can shoot through the roof. At the end of a meeting like that, people cannot wait to get back to work and put what they have learnt into practise
What can someone expect when attending their first event and what types of people will they meet?
Neil: A warm friendly welcome, a professional atmosphere, and an opportunity to promote what they do to a likeminded audience of up to 25 businesspeople from across all industries sectors and levels of experience. Predominantly it is people who have a common goal to grow their business e.g. entrepreneurs, directors, and CEOs, especially from the service industries.
Tracey: They are experienced, know what they want to achieve and realise networking can show them how to get there.
Does your organisation have any big brands that it works with?
Neil: Yes several. Metro Bank is a great example. They were a guest at one of our events not long after they initially launched. At the time they did not have a marketing budget so were finding it difficult to promote their brand and quickly engage with the UK's business community. After a couple of more meetings they realised 'our customers matter' mentality was similar to theirs and thought it would be good to support each other going forward. They have been great hosts for many of our meetings and really helped us build a likeminded community of businesses.
Tracey: They have never asked anything of us or our members, such as referrals for example. It is a collaborative and organic relationship. They get a first-hand insight into what businesspeople need from the banking industry and we have a friend who can offer support and advice. It is just another example of a successful networking relationship.
How has the coronavirus affected your business and what have you done to adjust to it?
Neil: It has had a major effect. We have completely moved online, so no physical face-to-face meetings at the present time. Everything is now being done via Zoom. Fortunately, we have a simple process that was easy to transfer to a digital format. As a consequence we are charging less fees because we are not offering catering. Despite COVID-19 we have successfully increased our membership by 21% to well over 300 members since the end of March 2020. It will not be long before we reintroduce face-to-face meetings once social distancing measures have been lifted.
What's next for the Sterling Network Group?
Tracey: If things continue as they are, then monumental growth! We are launching new groups up and down the country, so watch this space. We have also launched Sterling Advance, an integrated networking and business coaching service, which gives business leaders the chance to grow personally, professionally and build a more profitable business. Finally we are looking at creating virtual business expos, and even franchising.