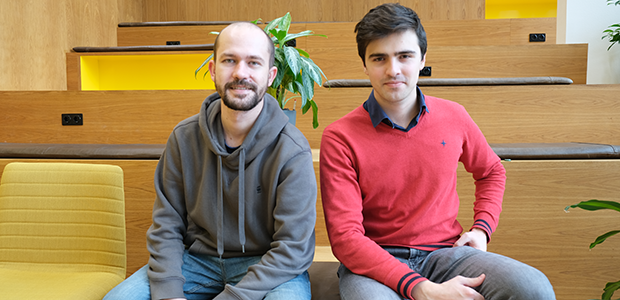 Not8 raises €100k to help IT companies save time on product review
The term PLG (product-led growth) has been gradually gaining popularity over the past few years, to a large extent thanks to the success of companies such as Slack, Dropbox, Calendly, Miro and ClickUp.
To put it in simple terms, their product is so good, it sells itself, so their business is driven mainly by product teams, not sales teams.
But in order to achieve PLG, the product team needs to review the product over and over again, and this process, unfortunately, is often broken – product managers, web designers, frontend developers and QAs waste hundreds of hours per year on making unnecessary calls, marking up screenshots, and sending long explanatory messages.
not8 is a B2B SaaS startup that aims to streamline and standardise the process of product review for teams by allowing them to have discussions directly within the website or web app under review.
It is as simple as leaving virtual "sticky notes" on your screen – it makes the process 10x faster and allows IT companies save 550+ hours per year. This also helps to keep all the necessary information in one place, reduces the risk of information being lost, and minimises the number of review cycles required.
"We're thrilled to have the support of Antler as we continue to grow and improve our platform," says CEO Yaroslav Medvedev. "Our goal is to make not8 the go-to tool for product teams around the world, and this funding will help us bring one step closer to that goal."
CTO Vladislav Dekhanov adds, "We've always believed in the power of not8 to revolutionise the way product teams work, and this funding is a testament to that. Stay tuned for our product updates and new features!"
With the funding from Antler, not8 plans to focus on product improvement, adding integrations with other tools (e.g. Jira, ClickUp, Loom), developing a back office, and adding other product features that the team preferred to keep secret for now, as well as to double down on business development and growth efforts.
not8 plans to raise additional funding in summer 2023.