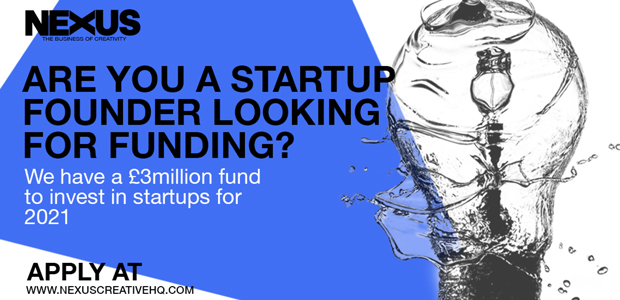 NEXUS Investment 2021
NEXUS have a £3,000,000 fund to invest in 2021 and are open to consider all innovative Creative, Tech and Digital UK startup business ideas with priority interest in the following sectors: Tech, VR, Gaming, Digital, Media, Smart Screen/TV, Music, Fashion & Textiles, Events, Film and Dance.
To launch a successful company, you need to evaluate the right moment, the business plan and get help from expert consultants in the field. NEXUS can assist in setting up the company by indicating the best strategies and obtaining funds useful for starting up. If you are planning a Creative or Digital/Tech start-up in the UK, NEXUS is the bespoke environment within which to incubate your business.
"We knew creatives had similar challenges. All they needed was a safe place for them to talk openly, collaborate and come up with solutions." said Farouk Deen, Co-Founder NEXUS.

The criteria for eligible investment requires business ideas to be:
Innovative

Scalable

Viable

Have an identified distribution channel

Aims to generate £1,000,000 turnover or £500,000 turnover (with £100,000 of this exported overseas) by year 3.

Primed to engage in significant R&D activity and is looking to apply for IP protection in the UK