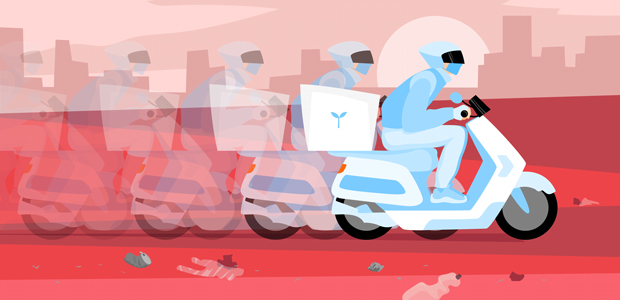 The Next Gig Economy Trend: Electric Moped Deliveries?
On any given day, you'll find Tom, a Deliveroo rider, astride his moped in front of a shuttered unit in an industrial park in Sussex.
 It's become a familiar scene, backboxed scooter delivery riders waiting for their next notification to bring us our groceries or takeaways; Tom is one of thousands of riders based at the 'editions kitchens' that have popped up to support the 200-300% accelerated growth of online food delivery demand since COVID-19 struck.
Recruitment in the app-based delivery sector thrived during lockdown, with even well-known actors taking up a different form of gig when work dried up. Delivery riders have become the fabric lining the streets of the gig economy, one of the reasons they are often unnoticed as one group of unsung heroes who provided much needed services and comfort during the pandemic. Yet Tom is hard to overlook. His moped would cause anyone to double take.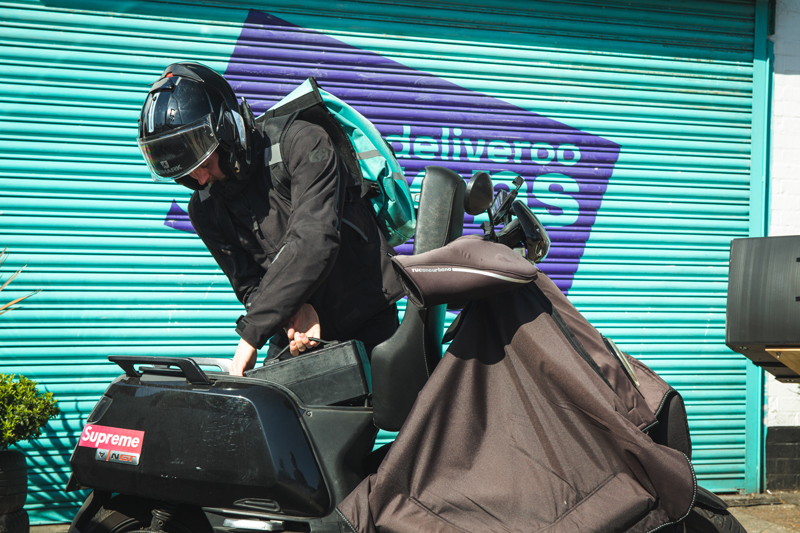 The glossy and angular two-wheeler looks like something designed by Elon Musk. And that's not too far off. Tom's scooter is a smart-moped produced by NIU (pronounced 'new'), the global tech giant with plans to 'redefine urban mobility.' Tom has big plans of his own.
"I'm switching all the delivery guys [and girls] onto electric. You get kickbacks for referrals so it's a bit of extra cash for now, but eventually I want to open my own business when I've saved enough to start up. Everyone wants to talk about the bike, and when I tell them how much money I'm saving versus petrol, their eyes widen. It's only going to get even more economical as emissions zones get more restrictive, so there's huge potential for new retailers."
Though the government's planned end to the sale of petrol cars by 2030 does not yet include powered two wheelers, it seems likely they won't be far behind. This year sees the end to all new two-wheeled vehicles that don't meet Euro 5 emissions standards. Low-emissions zones in cities like London and Brighton also continue to expand geographically and tighten their criteria, charging an entrance fee to vehicle types and models that don't make the cut.
Like other electric vehicles, Teslas included, Tom admits it's not just cost or practical benefits that are making riders want to adopt electric mopeds early. "Yes, features like GPS tracking and security notifications make NIUs mopeds practical - mine got stolen once and I actually managed to find it, which is almost unheard of - but really, people just think these bikes are cool. It's the LCD screen, the minimalist design - some guys are starting to treat them like iPhones. Deliverers want the highest tech kit just like anyone else, and for us that's NIU."
With the money Tom made delivering takeaways in the 'summer of COVID,' he paid off his £3,596 NIU Scooter in only two months. Now, he's saving to start a business selling Cargo mopeds to delivery riders and promoting the sustainability benefits of the electric vehicles.
"I've always been into sustainability and I knew NIU because I used to work with one of their distributors. When I was looking at delivery jobs to earn money while travelling the country in my van, I naturally put the two together and thought 'I might be onto something here.' The same thing happened once other riders started to save for their own electric mopeds after they spoke to me about mine. It was a kind of lightbulb moment you see in the movies."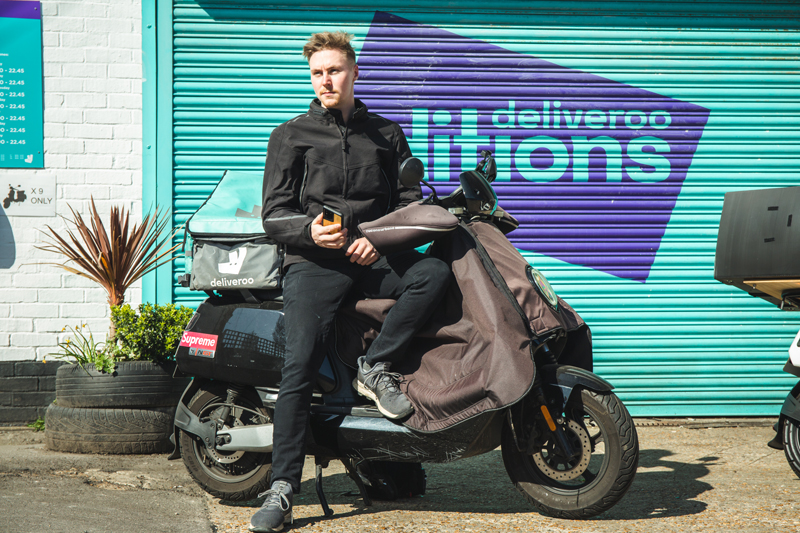 Tom continues to work for Deliveroo and has just landed a deal as a model for NIUs fleet offering catalogue. He'll have enough money saved to start his business by mid-2022.
Deliveroo recently announced that it's order volume more than doubled in the first quarter of 2021 to over 71 million. This will be welcome news to investors after shares tumbled to over a third of their IPO price not long after they began publicly trading at the end of March.
NIU Technologies launched an electric kick scooter, the KQi, at an event in Changzhou, China, at the beginning of April. Their newly expanded electric vehicle offering ranges from micromobility to consumer mopeds, with a motorcycle arriving in 2022. NIU Technologies (NASDAQ) reported revenue of $131.74 million over the last quarter of 2020. Share prices have gone from strength to strength so far in 2021, rising by almost 30% in three months.