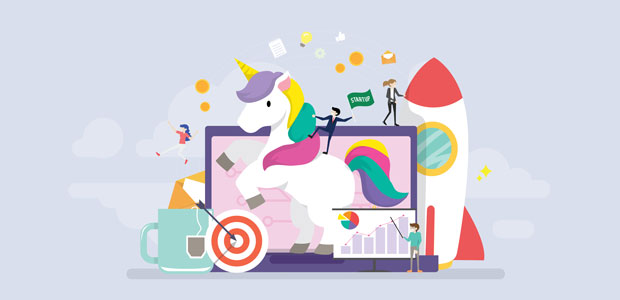 Newton Venture Program unveils its first cohort of investor trainees looking to make VC more diverse
The Newton Venture Program is unveiling its first diverse cohort of investment trainees set to make the worlds of tech and venture capital more representative and is opening applications for its next program.
Having launched with a mission to improve diversity in VC and tech from day one, Newton is proud to reveal that its first cohort is made up of more than 50% women and has 50% of participants coming from Black and minority ethnic groups across EMEA. 
As a mark of the early success of the programme, Newton also announces that Silicon Valley Bank is joining Newton as a Founding Partner. Newton joins SVB's renowned Access to Innovation global initiative, which was launched in 2017 to create a more diverse, equitable and accessible innovation economy for all. 
Launched in October 2020, the Newton Venture Program is an executive education course for the venture capital industry aimed at getting under-represented groups, especially women, Black, Asian and other minority candidates into the sector. Newton was set up with support from London Business School, European seed investor LocalGlobe, and Research England, a part of UKRI, to address the shortage in formal training for careers in VC more widely. SVB, one of the biggest backers of the innovation economy globally, has also joined the program as a Founding Partner.
True to its ambitions, the Newton Venture Program's inaugural cohort covers a range of nationalities, languages, ages and backgrounds. This includes a female Zimbabwean-British campaigner building an investment scheme for under-represented communities; a British spoken word artist; an Arabic crypto analyst;  PhD scientists from Eastern Europe; a space tech podcaster from France; a human rights lawyer; an architect and more.
These racially, geographically and gender diverse students will spend three months learning from leading academics and practitioners about the VC industry, global investors and entrepreneurs.  
The majority of participants in this initial cohort identify as female (52.8%), 24% of participants identify as Black, 20% identify as Asian, and 6% identify as mixed race. Of this group, the majority (81%) are aged 25-34 with people aged 35 and above representing 9%, and under 24s making up the remainder of the group. 
To build on the successful diversity of the first cohort, the Newton Venture Program is now seeking applications for its second cohort who will join the program in September. Applicants are welcome to apply from anywhere around the world. Sign up to apply here. 
Inclusion at its core
The Newton Venture Program aims to upskill the venture capital sector, while broadening the routes through which people can join the industry. The course covers the full spectrum of investment roles in the venture ecosystem, from VC investors to Limited Partners, angel investors, accelerators, and tech transfer officers. 
All modules – covering how to source, select, and win deals, financials, insight into specific industries and technologies, from fintech to AI, and scaling business growth – are taught by leading authorities in the VC industry. This includes, for example Scott Kupor (a16z), Luciana Lixandru (Sequoia), Reshma Sohoni (Seedcamp), Niklas Zennström (Atomico), Martin Mignot (Index), and Saul Klein and Robin Klein (LocalGlobe and Latitude). On the academic side, faculty lecturers include Luisa Alemany, Julian Birkinshaw, and Gary Dushnitsky. All students get direct access to experts from top-tier global VC firms including a16z, Sequoia, Atomico, Index Ventures, LocalGlobe, and Seedcamp, as well as experienced entrepreneurs and their founding teams. Students can also  take part in industry roundtables, local city meetups and become part of the Newton Alumni network.  
Prices start from £2,030 for the online programme, and around £16,000 for the on-campus programme at London Business School, which consists of several modules throughout the year.  The digital programme is aimed at those wishing to get off to a good start in the venture capital sector, while an on-campus programme is aimed at mid-career professionals. Scholarships starting from 25% of the programme fee are available for both programmes. LocalGlobe and Phoenix Court Works sponsored 30 fully-paid digital scholarships for the first cohort so that half the learners could learn for free. 
Inability to pay should not pose a barrier to entry to the program and Newton Venture Program is partnering with like-minded firms to provide scholarship funding for more learners.
A snowball effect
Beyond improving diversity in the short-term, the Newton Venture Program has ambitions to kickstart a virtuous circle of boosting and promoting diversity for decades to come. A recent All Raise report showed that female investors are twice as likely to invest in startups with one female founder, and more than three times more likely to invest in a female CEO. That means any investment in women-led funds stands to have a significantly amplified impact on female founders downstream.
Elsewhere, a study in Harvard Business Review, found that VC firms which increase the number of female partners by 10% experience a 1.5% increase in fund returns each year, plus 9.7% more profitable exits. Similarly, increasing the racial diversity of VC teams boosts the number of investments made to diverse founders and founding teams. This in turn increases the diversity of the teams these founders hire, by as much as three times the industry levels. 
"We're delighted to have attracted such a wealth of talent and potential with our first cohort, and to be welcome even more of the brightest minds from all backgrounds to join us for our second. Our urgent mission is to disrupt the ecosystem through increasing the diversity of venture investors and developing them so they have equal opportunity to thrive. Building such a diverse group of people, covering a spectrum of languages, races, ages and genders was our goal from day one and it shows that when inclusion underpins everything you do, we can all make a substantial difference," said Lisa Shu, Executive Director, Newton Venture Program.  
"In a single cohort of 60 learners there's 1770 one-to-one relationships (unique pairs of two people). Venture investing is never done in a vacuum: who raises from whom, who sources from whom, who follow-on invests from whom, who partners together to raise a fund together  – the success of one is the success of many. With each cohort of 60 learners, we plant 1770 seeds that will shape the future of the venture ecosystem. We have high hopes that the students from our first cohort will have a huge impact on the next generation of world-leading tech businesses." 
Erin Platts, Silicon Valley Bank's Head of EMEA and UK President said: "We're proud to be a founding partner to the Newton Venture Program with its mission to make the venture capital industry more diverse."
"The program has a world-leading line up of experts to learn from and a unique network opportunity for those that partake. We're hopeful that the modules and learnings from the Newton Venture Program will make real change and impact in changing the approach to investing in more and more companies with female and racially diverse founders at the helm," added Platts.
Claire Palmer, Director of VC at Silicon Valley Bank UK Branch added, "While it isn't possible to create equality overnight, the Newton Venture Program hits right at the heart of the challenge - the time it takes to build knowledge, experience and networks. By bringing together diverse talent to learn directly from the best minds in the industry, it helps to close this experience gap and accelerates the change we all want to see. I cannot wait to see this incredible cohort learning from the best, building the next generation of funds and taking the industry forward."
Saul Klein, Co-founder of LocalGlobe, said: "How capital is allocated and who investors back help to define the future - especially investing in innovation at the earliest stages. We are blessed in the UK with one of the world's strongest science, technology and innovation ecosystems but we still lack a diverse enough base of investors who can both recognise and represent the strength and diversity of this opportunity. We've been delighted to work with the Newton team to make investing in innovation more diverse and help to build the base of human capital we need to shift the investment lens to better reflect the future we want to build."