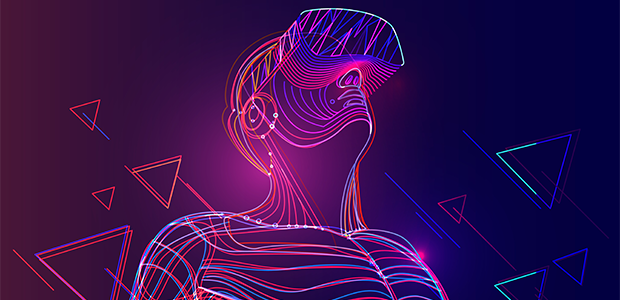 Navigating the Phygital Landscape: Latest Report Forecasts a $216 Trillion TAM by 2030
In an era where the boundaries between physical and digital experiences continue to blur, LETA Capital, an early-stage venture capital firm, has released a profound State of Phygital report.
The research is dedicated to the trend of the fusion of physical and digital worlds and explores how this phenomenon is reshaping industries and changing the way we live, work, and interact with each other.
Phygital is not just a trendy term, it's the dynamic force framing our world by seamlessly merging the realms of the physical and digital. This evolution is propelled by the relentless surge of technology and digitalisation, orchestrating a profound transformation in how we connect with businesses, brands, and one another. The phenomenon is a gateway to innovative, immersive, and interconnected experiences spanning a multitude of industries, from fintech to real estate.
Over the past decade, phygital has witnessed substantial venture capital investments: over $20 billion invested in Augmented Reality (AR), $18+ billion in 3D technologies, and $45+ billion in Internet of Things (IoT). AR investments alone have reached $22.78 billion, with North America leading the way ($15 billion). Europe has also contributed, albeit to a lesser extent ($2.4 billion during the last 10 years). Meanwhile, 3D technology investments reached $19.78 billion, and IoT investments soared to a remarkable $46.40 billion, primarily also driven by North America. Total VC investments in AR, 3D and IoT companies for the last 10 years reached $90+ billion with 16k+ deals closed.
Significant investments have paved the way for various technological breakthroughs in recent years, including 360-degree environment generation, AI voice generation, 3D content generation, and conversational AI. New tech offers unprecedented opportunities for businesses and consumers, and LETA Capital has curated several cases of how it affects healthcare, education, manufacturing and construction, E-Commerce, and other industries. Moreover, the Phygital Market Map reflecting the key players driving the phygital revolution was curated.
With staggering growth projections, transformative innovations, and the backing of influential players like Microsoft, Apple, Alphabet, Meta, Amazon, and ByteDance, who have already invested $160+ billion in phygital space to date, phygital is primed for exceptional growth. In 2022 the total phygital devices market (smartphones, headsets, wearables, etc.) was valued at $365 billion, anticipating a tenfold expansion by 2029, propelling the market size to an impressive $3.9 trillion. At the same time, the user base of phygital products is expected to exceed 1.4 billion people globally, and phygital total addressable market is estimated to be worth $216 trillion by 2030. IT and E-commerce are the sectors with the biggest growth potential — with the focus towards phygital they can reach $34 trillion and $44 trillion market sizes respectively.
Sergey Toporov, Partner at LETA Capital, shares: "Phygital represents a seismic shift in how we perceive and interact with the world around us. At LETA Capital, we embarked on this report to uncover the vast potential of the trend and its transformative impact on industries. The fusion of physical and digital realms determines the future. Our investments in this space reflect a belief in the profound changes that phygital will bring to our lives and the global economy."