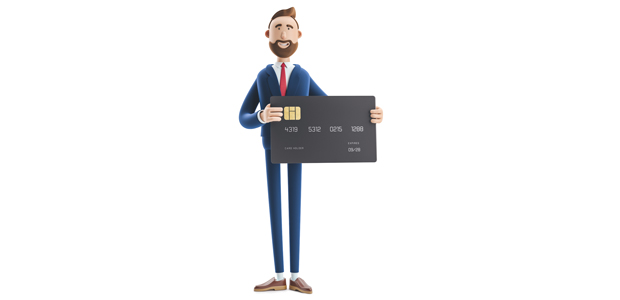 "Is my business eligible for the Bounce Back loan scheme?"
As we are all starting to hope that the end, or at least a temporary reprieve, is in sight, thoughts are starting to turn to how we and our businesses can bounce back. In fact, another week and another acronym. 
This one is BBLS which stands for the Bounce Back Loan Scheme, the latest of the government's grant or loan schemes that are designed to save as many businesses as possible from the ravages of the coronavirus pandemic. As such, the question that many startups are now asking is will their business be eligible for the BBLS?
After continued pressure was brought to bear on the government by numerous businesses and representative bodies pointing out that many micro and small businesses and startups were ineligible for any of the previous schemes announced, this latest scheme is an attempt to plug many of the holes.
The big departure for this scheme is that it is 100% guaranteed by the government which removes the need for the banks and other providers to have to go through the lengthy credit procedures required for the Coronavirus Business Interruption Loan Scheme (CBILS). Instead, a simple two page online application form is completed and self certified. The money should be received with 48 hours although inevitably there have been some delays because of the sheer volume of requests – more than 100,000 on the first day, with an average loan value of £30,000.
The following are the key features of this scheme:
Amount of Loan – Between £2,000 and £50,000 but restricted to a maximum of 25% of turnover

Interest Rate – This is 2.5% per annum although there will be no interest or charges payable for the first 12 months, or any capital repayments during the first year

Loan Period – A maximum of six years although early repayment can be made at any time without penalty

Security – Lenders are not permitted to take personal guarantees or other personal security

Liability – the borrower remains 100% liable for any loan taken and any interest and fees due
The biggest problem for many startups is the part of the eligibility criteria that restricts the loan to 25% of turnover. Many startups are pre-revenue, meaning that they would not be eligible at all, or only have a very low level of turnover meaning that the size of the loan available would be very small.
These two factors, together with the fact that the scheme is self certified has led to concern that many business owners will be less than totally honest on the application forms. Already a number of the banks have stated that they have found a mis-match between some of the information on applications and details in their own records. Be under no illusions though. No matter how tempting you might think this is, or how desperate you are to save your business, this is fraud! Obtaining money by deception is never going to end well. The lenders are also conducting spot checks.
There is another concern. Banks and other lenders would not normally lend to such early stage businesses because the risks for them are simply too high. As such, whilst your business might be able to access BBLS with its very attractive interest rate and repayment holiday for 12 months, it does mean that your business will then have this debt on its books which could have two very negative impacts.
Firstly, over the next few crucial years, not only will your business need to generate enough cash flow in order to reinvest and to grow but it will also be having to repay the debt and service the interest. This could make the task of growing your business even more difficult, or indeed jeopardise its chances of success. Secondly, having outstanding loans might make it more difficult to raise equity finance in the future.
Many early stage businesses are eligible for the Bounce Back Loan Scheme that were not eligible for any other schemes but the link to turnover will still mean that many startups do not qualify. But even if you are lucky enough to be able to access the scheme then do think long and hard about the possible negative impacts of doing so. And whatever you are cutting to keep your business afloat, make sure that you do not cut the truth from your BBLS application if you do decide to go ahead.