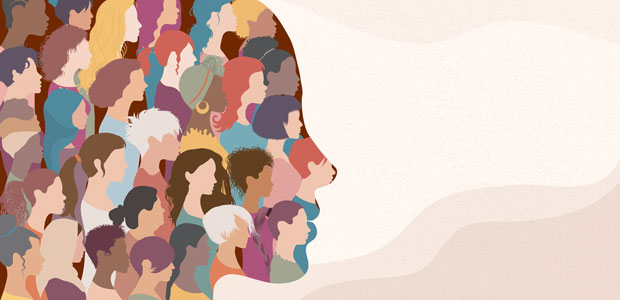 More women's voices should be heard in the business world
FEMALE entrepreneurs running growing businesses have shared the secrets behind their success in a special report to mark International Women's Day. The female founders also outlined the challenges they face in growing their businesses and explained how they've overcome them.
Their stories form part of a special series of interviews compiled by Harper James, a modern law firm purpose-built to support entrepreneurial businesses from start-up to scale up and beyond.
Among those to contribute to the Harper James report is Whitney Bromberg Hawkings, the founder of Flowerbx.
Last October, the luxury direct-to-consumer flower delivery service, announced the closing of an £8M Series A financing round. It was the latest success for a business that has seen revenues double every year since its inception, leading the company to be billed as one of the most promising businesses in the $50 billion global flower market.
Offering her advice to other female entrepreneurs on IWD, Whitney said: "Be prepared to work harder than you ever have in your life, and make sure you have a great support network,  both at home and work, as the highs are high, and the lows are lower than you can imagine.
"Surround yourself with entrepreneurial women. Whether that's as mentors, angel investors, or women just starting out on your journey; no one supports women like other women and this network will be crucial to help propel you forward."
Those comments were echoed by Rebecca Sloan, from startup PiddlePatch. She recently wowed investors on TV's Dragon's Den in an appearance that led to Steven Bartlett investing £50,000 in her business.
Rebecca said: "The Government should invest more in educating and empowering girls and young women in the practical knowledge of how to develop and evaluate an idea, identify the resources and support they need to make it happen, understand the finances behind it, and act on it. For many, the current system is about passing tests instead of taking risks and understanding opportunities. A lot of talent and experience goes unrecognised because we do not do enough to empower young people, and especially females, to recognise their strengths, abilities, and how to market them to others and create value. Providing more mentoring and grants for women and new ideas, and support infrastructure and access to resources and knowledge would also help."
Our report comes in the wake of new figures that show a record proportion of start-ups are now being founded by women.
The Government commissioned Rose Review found the growth of new female-led businesses is even outstripping that of male-led companies for the first time.
More than 140,000 companies were established by all-women teams last year and the figure is growing by a third each year, with particularly strong growth in female-led start-ups among those aged 16 to 25. However, despite these positive signs, female founders are still often struggling to raise funds to grow their businesses.
According to one report by the Harvard Business Review, which was released last year, only one in five businesses with revenue of £1m or more is women-owned.
The report also found that in 2019, 2.8% of funding went to women-led startups; but in 2020, that fell to 2.3%. Figures for 2021 are yet to be released.
Kate Wright, head of client services at Harper James, said the figures underline how much more needs to be done in this area. She said: "It's fantastic to see record numbers of women setting up businesses. But the reality is that many women still face huge challenges in growing their businesses and often struggle to access the kind of support available to male counterparts. More women's voices should be heard in the business world.
"International Women's Day is a great moment to celebrate the successes but also to be open about how much we need to do to maximise the huge talent many female entrepreneurs have."