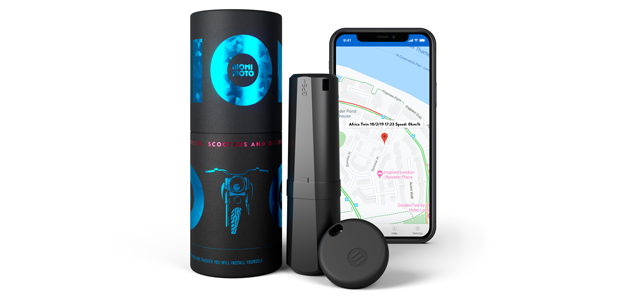 Monimoto successfully secures €404,400 funding from 392 investors
As interest in security continues to be a major issue for motorcycle owners, Monimoto - the smart tracker for motorcycles, has successfully secured €404,400 in total funding from 392 investors.
With the funding raised, Monimoto aims to expand its product offering, scale its team and boost growth of the company to launch into new markets. This total exceeds its target by 134% to help fulfill its mission of stopping motorcycle theft and entering the North America market, giving global access.
Andrius Bruno Rimkūnas, Co-founder of Monimoto, commented: "For the past five years, the rates of motorbike theft in the United Kingdom have been on the rise. With 40,000 thefts a year, a motorcycle owner inEngland or Wales faces a 3.3% chance their bike will be stolen in the next year."
"Since launching our crowdfunding campaign, we've raised €104,000 more than our initial €300,000 goal (134%) with 392 investors on board - we're really excited to have grown our community and be able to take the next step in the growth of our company."
Monimoto is an affordable, easy-to-use, reliable, smart GPS tracker with a year's battery-life that cleverly alerts your phone if your motorcycle is moved. Featherlight, and completely wireless, it doesn't need to be professionally fitted, making it independent from the bike's own battery and electrics.
The tracker is set up in minutes, easily concealed on a bike and offers peace of mind for motorcycle owners. In addition, Monimoto offers full coverage so you can track it wherever you are in the world.