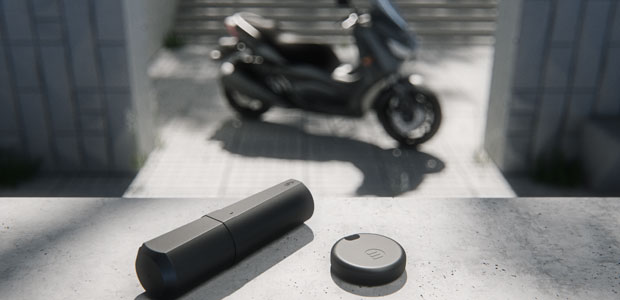 Monimoto Extends Opportunity to Invest in the Fight against Motorcycle Theft
Monimoto, the smart tracker for motorcycles, is offering the chance for new investors to join the fight against motorcycle theft. Having smashed its initial Crowdcube campaign target of €300,000 early, Monimoto has extended its crowdcube campaign for another seven days.
Building on its success, the Monimoto motorcycle tracker aims to build its product offering, scale its team and launch into new markets such as North America. Investments, from as little as €10 can be received for a stake in the business and to be part of the community with one mission in mind: to stop motorcycle theft.
Today, there are 1.25 million registered motorcycles in the UK that need protection. Theft insurance premiums are costly, wired alarm systems are expensive and standard trackers can drain the battery. Monimoto is an affordable, easy-to-use, reliable, smart GPS tracker with a year's battery-life that cleverly alerts your phone if your motorcycle is moved.
Featherlight, and completely wireless, it doesn't need to be professionally fitted, making it independent from the bike's own battery and electrics. The tracker is set up in minutes, easily concealed on a bike and offers peace of mind for motorcycle owners. In addition, monimoto offers full coverage so you can track it wherever you are in the world.
Andrius Bruno Rimkūnas, Founder of Monimoto, commented: "Since we've launched, we have consistently invested in our technology. Our progress (and results) have been amazing as we are the most reliable and easy-to-use smart tracker out there that is actively stopping motorcycle theft. We want to make tracking synonymous with Monimoto by enabling our community of bikers to share in our success and lead the charge in becoming the number one smart tracker for motorcycles."