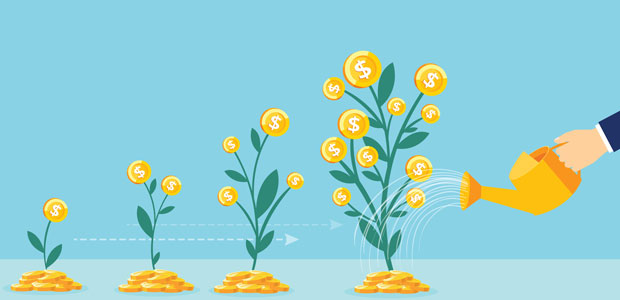 Money matters - financial wellbeing needs to be addressed
We're living through a time of economic uncertainty, so it's no surprise that money worries are responsible for a high level of stress and anxiety right now. Financial concerns can have a huge impact on an employee's performance and productivity levels at work and employers therefore have a duty of care to their people when it comes to financial wellbeing.
This goes far beyond a paycheque and reassurance around job security - companies should support employees with the right and relevant benefits while fostering an open environment where it's okay to talk about issues that are bothering you, be that about work or home life.
Ease the stress and talk
It's difficult to manage financial wellbeing without first addressing the emotional wellbeing in a time of increased uncertainty, it's hardly surprising that many will be feeling burdened by it all. It's crucial to ensure enough support is on offer and that employees know where to find it.
A recent study found that during lockdown, 57% of people reported symptoms of anxiety, a clear indicator of the impact this crisis is having on our collective mental health. Money and mental health are inextricably linked, with concerns ranging from how to manage existing financial debt through to job insecurity with recent statistics revealing that redundancy rates are at their highest since 2009.
Communication is key
First and foremost, it's important to be frank with your team about the current state of business. Managers should check in on staff regularly and give them an opportunity to discuss any issues or concerns they have.
Talking about money might still be a no-no but being able to spot potential red flags and have honest conversations will increase openness from team members and improve wellbeing all round. As the current crisis is a universal experience, the team might want to discuss how they're coping at the moment and share tips and advice.
Support can also be reinforced by having Employee Assistance Programmes (EAPs) in place. EAPs can include having 24/7 access to mental health support from qualified counsellors. They'll be able to talk over the phone or email about any issues they're having, including money worries.
Preparing for the future
Many of our financial fears are bound together by plans: paying off a mortgage, contributing to the kids' university fees and paying off nagging debts are just some examples. We've already mentioned having frank conversations with staff as a way of establishing their monetary concerns and a compelling benefits programme can provide a sense of security and help allay these fears.
Financial support goes way beyond a salary. There are a number of benefits packages that employers can implement to improve the future financial wellbeing of staff. This could be support with savings and loans, to health insurance and a good pension scheme. Companies can also offer training in managing personal finances from chats with financial advisers to webinars on how to best manage your money, which will help the team budget effectively.
Equally, perks like supermarket vouchers to help with the weekly shop and subsidised gym benefits can make day-to-day life easier whilst cinema and shopping vouchers can also spread a little joy. In times like these it's the ad hoc treats that can really make a difference to people's energy and motivation levels while providing some financial relief.
Obviously, not all staff will want to talk about their finances or need such assistance. Money isn't everything but it's central to an employee's wellbeing and motivation, so getting this right and offering the right support is critical to creating a healthy and successful company.