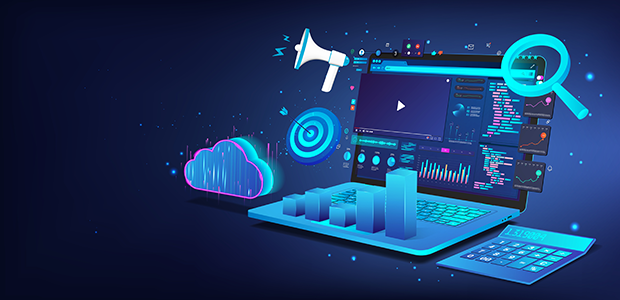 The mission is possible: navigating marketing in fast-growth regulated sectors
The fastest-growing sectors on the world tech sector's stage are fintech (financial technology), SaaS technologies, cybersecurity, and health technology.
They are all competing to cut through the noise and adhere to regulatory environments, either from a compliance standpoint or to fit within communications rules when working towards A/B/C fundraising series or going public. Each of these sectors adheres to its distinct set of rigorous regulations aimed at guaranteeing fairness, security, and responsible conduct.
AI has once again found its place in the tech trends, creating a great deal of excitement, fear, and, in some cases, loathing in various sectors due to its rapid performance increase on its mission to take human jobs. However, generative AI is not new; it has been in the mix for over a decade. It could be argued that it will create jobs that have not yet been envisioned. Still, it may require regulation.
AI helps businesses become more efficient and transforms the way we perform everyday tasks. It optimises processes, enhances customer experiences, and drives innovation. AI is excellent for gathering vast amounts of data, and our success will be determined by using it intelligently, ethically, and responsibly.
Top tips for marketing in a regulatory environment
Marketing and communicating in regulated markets can be challenging, especially when you have a product that isn't tangible, as is often the case in the fintech, SaaS, cyber, and healthtech sectors. However, this should not deter you from promoting your product or service. It's time to take your creativity beyond the graphic and apply it to the strategy.
Learn your market/industry regulations
Your team must start by familiarising themselves with the specific regulations governing your sector and your target geography. Remember the PESTLE analysis that is the external (OT) element of our old friend the 'SWOT analysis'. Each jurisdiction may have its own set of rules and requirements. 
For example, in the UK, it is the FCA for financial services, ICLG for digital health,  ICO for SaaS companies and DPA 2018, UK-GDPR , NIS 2018, CMAct 1990 are just some for cyber.
It is essential to thoroughly understand and comply with your industry regulations. This is a key building block for operating legally and establishing trust with regulatory bodies, prospects, customers, and partners.
Stay ahead of the regulation game
Regulations will continue to evolve over time. For example, in the UK, post-Brexit, there have been changes to European directives. Subscribe to industry newsletters or attend events to stay ahead of the game and adapt your strategies accordingly. Share your knowledge with your network and collaborate to enhance industry standards, build trust, and create a more robust and responsible sector environment. Share knowledge through thought leadership articles.
Marketing strategy
Integrating the industry knowledge and collaborative strategies mentioned above into your marketing strategy is crucial for success in highly regulated industries. OggaDoon PR and Digital Marketing and PR offer a range of services to help brands improve their visibility, establish collaborations, and navigate compliance obligations. Remember, compliance is not just a legal requirement; it provides a competitive advantage and an established position for thought leadership that can help you build a reputable brand and achieve long-term success.
Messaging – 'does exactly what it says on the tin!'
Discussing financial products, platforms, investments, or the advantages of health technology should be done in a clear, easily understandable, and fact-based manner. An effective approach to achieve this is by incorporating industry or end-user data grounded in evidence, alongside insights from experts in the field, including scientific or medical spokespersons.
'Creativity isn't just about the visuals; it's about thinking of creative ways to communicate in a restricted environment.'
Sell without selling! Content marketing
In highly regulated industries, direct 'buy this now' messages may not be allowed without breaking the rules. So, how can you inform customers about your platform, products, or services without directly telling them what to do? This is where content marketing comes in, specifically thought leadership. By sharing industry knowledge, collaborative partnership announcements, and compliance tips through articles, blogs, and newsletters, customers and partners become aware of your brand and services without being subjected to direct sales pitches. This content can be shared across your owned digital channels and through the media to reinforce credibility and raise awareness. When clients are ready to consider services from a restricted sector, they will be aware of your brand.
Wisely master the art of social media strategy
When developing your social media strategy, it must navigate industry regulations and take into account the platforms' regulations, each of which has its own restrictions. Every social media platform, whether it's LinkedIn, X FKA Twitter, Instagram, Facebook, or TikTok, has its own content sharing rules, regulations, and changing algorithms.
Certain platforms, such as TikTok and Meta (including Facebook and Instagram), impose these regulations even on influencer sponsorships, which influencers must adhere to when creating branded content.
Keeping track of these ever-changing and evolving regulations requires constant reviews and a dedicated team of experts. These restrictions affect all sorts of regulated industries, from finance to health.
For Facebook, for example, when promoting financial products, messaging must avoid making outlandish claims or guarantees of wealth. It is advisable to set proper rules for contests and have them reviewed by your legal team. These rules don't just apply to organisations; they also apply to third-party-generated content. So, all brand mentions on these platforms should be monitored.
Conclusion
Marketing in regulated industries imposes some restrictions on visual creativity, but there is a significant opportunity to be creative in the strategy that delivers key messaging and raises the brand's profile while balancing creativity with the ever-changing rules and regulations of different industries, geographies, or funding stages, such as an IPO.
Challenges certainly exist, but they are far from insurmountable. By considering and understanding the regulations and planning marketing strategies and tactics accordingly, the mission is certainly possible.