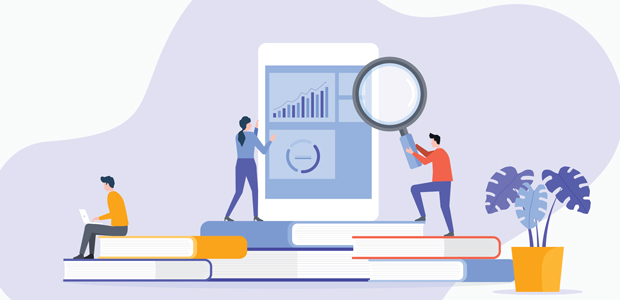 Mentoring and funding are only getting us so far
There's one tool that's underused to address the gender diversity gap in startups - education.
Women are not currently supported enough to succeed as entrepreneurs. The result of this is a whopping £250bn in value missing from the UK economy according to the Rose Review.
Not only are there economic repercussions of the lack of diversity in tech entrepreneurship. There's a wide social impact too. Founders tend to create businesses that solve problems faced by people like them. When most founders are from the same demographic the problems being tackled are likely to benefit, you guessed it, that same demographic. Meaning startups aren't creating value for all areas of society. This leads to an increase in inequality; products for those in the minority won't get off the starting line.
Work is underway to close the gender gap in entrepreneurship. Networks that bring women together on their entrepreneurial journey are flourishing. They create a space for mutual support and guidance. Mentoring schemes, which curate one on one connection, are popping up all over the place. They provide female entrepreneurs with the right support to overcome their individual barriers. And there are investment funds targeted at women. These opportunities open the door to female founders stalled by a lack of cash.
These initiatives provide valuable support to early-stage founders. They hugely contribute to closing the diversity gap. But none of these current solutions have managed to fix the big problem of diversity in startups. There's plenty more work to be done.
Funding opportunities targeted at female founders don't help those unclear where to begin or unsure of their first step. To reap the rewards of these funding initiatives founders have to put in a tremendous amount of work. No business can raise investment from only an idea. Founders need an early version of their product and proof that customers are interested in it. Investment opportunities support those already on their journeys. Yet for those still in the starting blocks, these initiatives can't help.
Whilst networks and mentoring schemes help founders casually swap expertise and war stories. They fall down when founders need to pick up new skills or techniques. Most aren't set up to facilitate more formal learning. Let's face it - the startup community can't keep expecting founders to learn everything from 'picking each other's brains' or short coffee chats.
So what else should the startup community be doing?
My answer in short is education.
Education is the acquisition of knowledge, skills, values, morals, beliefs, and habits. Informally, education might look like chatting to experts or googling. Formally, education might take the form of webinars, courses and personalised training. Startups should be placing learning at the forefront of their strategy. Founders need to include learning as a key activity to get their business ideas off the ground. It's vital and no longer a 'nice to have'. Instead, education is a make or break. Everyone enters entrepreneurship with a host of existing knowledge and experiences. There is always more to learn. No longer can the startup world expect people to pick up entrepreneurial skills in an ad hoc manner. Now is the time to start putting structures in place that educate diverse founders. Let's support them to learn the skills they need to succeed.
The most common reason men don't start a business is that they think their ideas aren't good enough. For women, the reason they don't start is that they don't believe they have the skills to do so. A lack of skills is holding an entire segment of potential entrepreneurs back. It's our responsibility to create more opportunities so they can learn what they need to know. More education will enable stalled founders to turn their ideas into startups. This will, in turn, mean that startup founders will come from a more diverse population.
It's up to the startup community to support fledgeling female founders to learn entrepreneurial skills. And it's up to founders to see education as a key component to propel their business ideas forward.