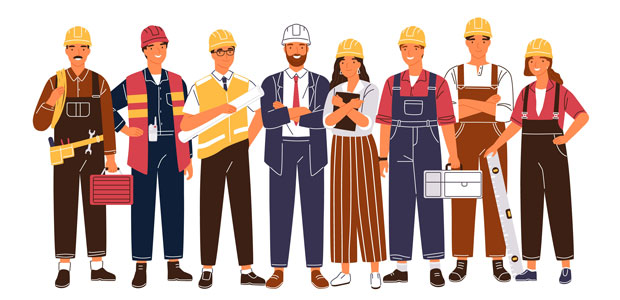 Meet the female founder revolutionising the construction industry
There is no denying that this year has been a particularly tough time for businesses - small and large - all over the world; particularly for entrepreneurs from underrepresented and BAME communities, who are amongst those who have been hit hardest by the pandemic here in the UK. In light of this, it is more important than ever to celebrate our diverse female founders and champion their incredible innovations and achievements, this International Women's Day. 
With this in mind, I recently had the pleasure of talking with Rebecca Rickwood, Founder of Gement; a company that is revolutionising the construction industry through the manufacture of geopolymer cement - which is stronger, safer, greener than traditional cement - and by raising awareness about the endless career paths and opportunities across the industry that have been traditionally overlooked.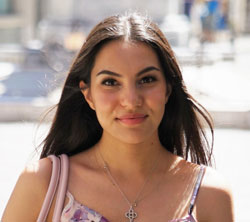 Rebecca, who is part of our Diverse Founders Programme in partnership with Foundervine, discusses her journey as an entrepreneur, the challenges and positives she has experienced as a BAME female founder, and the advice she would give to others looking to launch their own business.
Tell Us A Little Bit About Yourself, and 'Gement'. Why Did You Decide To Launch A Startup?
Of course! So I majored in Chemistry at Queen Mary's University in London, and graduated in the summer of 2019. Having worked in sectors such as IT consulting, and software development, I came across the various opportunities in construction that had never really been discussed or explained to me when I was deciding my future after my degree, and so I started to investigate and learn more about this unfamiliar career path.
I guess Gement was born out of the frustration and lack of awareness of all the opportunities this industry has to offer - physical laborious jobs were by no means the only vacancies. So by launching 'Gement', my aim was - and still is - to raise awareness to people with all levels of experience including students, graduates, and experienced professionals. We basically look to broaden the horizons of those who may not initially think construction is the right 'fit' for them! So far, by working with our dedicated construction partners, we have been able to showcase more opportunities and diversify the industry by welcoming more women and BAME individuals on board.
With a science background, I have also been interested in developing a more sustainable type of cement, geopolymer, and this has also been taking up a lot of my time. It's so exciting to be enhancing the industry in more ways than one!
What Would You Like Readers To Know About The Construction Industry And the Opportunities That Exist?
When it comes to construction, there's so much more than meets the eye. A lot of people have a very outdated perspective of the industry as it's simply not showcased enough - especially to a younger audience, particularly women, looking to start their first career move. If you scratch below the surface, you'll learn that there are many areas to work in; from technology - including drones, Virtual Reality and 3D printers - to marketing. 
Right now, we are just starting to tap into the industry's potential, and so  there's never been a better time to explore what's on offer; whether you're a young teen or an experienced professional. We host events for university students to spread the word, and many are shocked by how much is going on in the industry that they didn't know about! 
We Know There Can Be Greater Challenges For Female Founders When Launching A Startup – Particularly In A Traditionally Male-dominated Industry Like Construction... How Have You Overcome Some Of The Challenges You Have Faced?
It has been really difficult to say the least! Many people I have engaged with - both men and women - haven't taken me seriously, which is incredibly frustrating and disheartening when launching your own business. As a traditional industry, there is a lot to be done in terms of accepting and welcoming women and BAME individuals into the fold; which is why Gement is so critical. The experience I have had has only cemented (pardon the pun!) the value of our mission and the importance of our work.
I've always stood firm in my beliefs and my values, and so I tend to ignore the people who are not routing for others to succeed. Since launching Gement, I have learned that you have to develop thick skin (you can work on this!) and surround yourself with positive people who believe in you and your business. 
What's The Best Piece Of Advice You Were Given That Might Help A Fellow Female Founder Just Starting Out? 
The best piece of advice I have been given is be confident. Over the years, I have met a lot of successful people (men, mostly) who radiate confidence and self-assurance, and I see, first-hand, the impact this can have in encouraging your investors and potential clients to get on board with your vision.
I think having confidence and believing in yourself is key to success, and as women, we often shy away from being 'too' self-assured or assertive. This has to stop. I would also say 'be patient with your progress'. You have done the hard part - which is believing in yourself enough to start a business - now, enjoy the journey and look for new ways to grow and improve. Most importantly, don't give up!
What Are Some Of The Positives You Have Experienced Since Launching Gement?
There are too many to mention! I guess first and foremost, I have been able to expand my knowledge in many unfamiliar areas of business such as marketing, business operations and finance, which as a chemistry major, I had little knowledge of before stating Gement. I have also managed to build a solid network of clients and partners, and gained invaluable friends along the way.
Having recently joined WeWork's Diverse Founders programme in partnership with Foundervine, I am really excited to meet other diverse founders on the programme as well as members from WeWork's wider community, and hear about their own personal experiences as entrepreneurs, and any advice or skills they could pass on! I am always looking to develop my skills and confidence, and I think this will be a really great opportunity to do so.
As It's International Women's Day, Who Is The Most Influential Woman In Your Life, And How Have They Played A Role In Your Life And Career So Far? 
My mother is definitely one of my heroes. She came to the UK as an immigrant in her twenties, without being able to speak a word of English. Alongside learning a new language, she juggled many jobs to support herself, and persevered with education after several attempts at her O Levels before applying to university when she was 30.
After graduating, she then went on to study further and received a PhD. Hearing her story makes me realise that anything is possible if you put your mind to it; the opportunities are endless! Who would have thought a small girl from a Kenyan village would have ended up with a PhD in Biological Sciences in the UK? She inspires me every day.