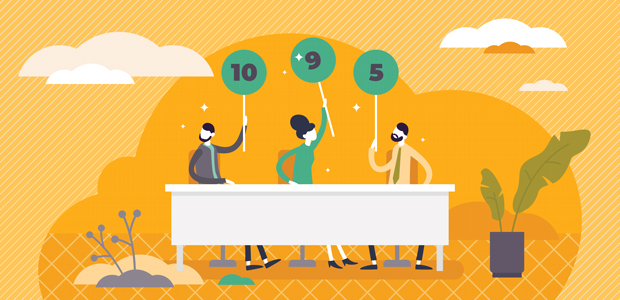 Meet the 2021 Hustle Awards Judges
The Hustle Awards 2021 is fast approaching, with applications open and in full swing we have seen so many amazing startups and founders already nominated, but who will be in charge of choosing the best of the best? Well let me introduce you to this years incredible judges...

Best UK Startup - Judged by Jeevan Sunner
An Associate at Playfair Capital, Jeevan she sits across the whole lifecycle of investments. After graduating in Pharmacology from UCL, she joined the PwC Restructuring and Insolvency team where she qualified as an ACA Chartered Accountant, before joining the Commercial Innovation team where she led the PwC corporate accelerator and helped startups fundraise for their Series A. She is also co-creator of the startup podcast When Unicorns Fly.

Most Innovative Tech - Judged by Mark Patrick 
Returning judge from last year, Mark is Mouser Electronics' Technical Marketing Manager for EMEA. In this role Mark is responsible for the creation and circulation of technical content within the region, this content is key to Mouser's strategy to support, inform and inspire its engineering audience.
Prior to leading the Technical Marketing team, Patrick was part of the EMEA Supplier Marketing team and played a vital role in establishing and developing relationships with key manufacturing partners.
A 'hands-on' engineer at heart, with a passion for vintage synthesizers and motorcycles, he thinks nothing of carrying out repairs on either. Patrick holds a first class Honours Degree in Electronics Engineering from Coventry University.

Founder of the Year - Judged by Sian Winfield 
Entrepreneur Coach and Director of CoStartup & Go, Sian is our second judge also returning from last years panel. Sian has spent the last 25 years supporting and motivating those that have made the choice to take action. From the fitness industry as a fitness professional to NLP mindset training for Traders in London City. Through to working with over 90 startups globally moving them forwards / helping them grow and coaching over 40 successful CEOs & Founders. Sian now empowers entrepreneurs to create the world that they want.

Social Impact Hero - Judged by Marian Spier 
As a Social Impact and Cultural Strategist, Marian is the perfect judge for one of our most popular categories! She has been a manager and lecturer at the University of Applied Sciences, Amsterdam, for eight years. In 2012, she started consulting and had built a diverse portfolio of clients that range from industries, sectors, and size like S4 Capital, Firewood, Media Monks, the Ministry of Foreign Affairs, Ministry of Justice, Ministry of Economics, the City of Amsterdam, United Nations, World Humanitarian Summit, UNESCO, TEDx in Europe, the Caribbean and TED.com.

Marian also mentored and trained many young female entrepreneurs from the Netherlands, Poland, Hong Kong, The US, Algeria, The Caribbean, and Moldova. She founded the first Female Startup Award in the Netherlands and serves as an advisor and board member of several non-profits like the Van Gogh Museum, Van den Ende Foundation, and Rutgers. In 2019 and 2020, she was named the most influential woman in business by the feminist magazine Opzij.

Workspace of 2021 - Judged by Benjamin Carew
Last but certainly not least. Ben in the Co-Founder of Othership - a membership for people who want to work the other way. He started his career as an engineer, working on electric and special vehicles for Ford, Ricardo and Nissan. Ben then led a team driving digital transformation at Ford, before moving to BP as a Digital Program lead. Ben is passionate that the best commute is no commute. His ambition is to break down borders by making it possible for anyone to work from anywhere.
Plus don't forget we have the incredible Sonya Barlow, award winning entrepreneur, founder of the LMFnetwork, diversity business coach and motivational speaker, presenting the keynote on the evening!
Will you be joining us on the 22nd July from 6pm at Clerkenworks London, for networking, the amazing keynote and to see some very deserved startup awards handed out? We hope so, and with the amazing line up of judges and talent that have been applying - this is not an evening to be missed! Grab your tickets here.