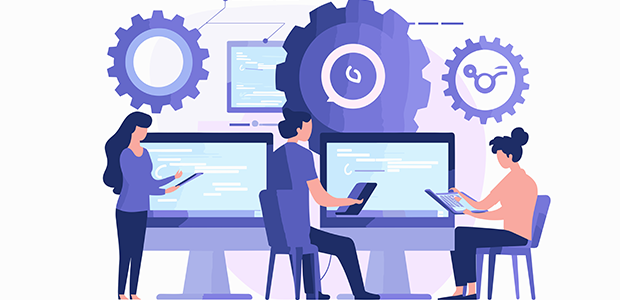 Manual data processes hindering growth for 87% of scaleups
Jitterbit recently disclosed findings from its comprehensive research titled 'Integrate to Scale: How Leading Emerging Enterprises are Automating Their Way to Success'.
This extensive survey, targeting Founders and C-level executives at burgeoning enterprises across Europe, delved into their views on automation, integration, and scaling challenges faced by emerging businesses.
Conducted in October 2023 by Censuswide, an independent research agency, on behalf of Jitterbit, the study encompassed 400 Founders and C-level leaders of venture capital-backed companies in the UK, Spain, Germany, and Sweden. It unveiled a positive outlook on growth for the forthcoming year, albeit tempered by significant issues such as managing manual data processes and data silos, indicative of insufficient integration across these organisations.
With venture funding in Europe anticipated to drop by 38.5%, from $83 billion in 2022 to $51 billion in 2023, leaders of scaleup companies are increasingly looking towards automation and integration as avenues for driving efficiencies and growth amidst heightened expectations for investment returns.
Key findings on growth ambitions:
78% of surveyed scale-up leaders in Europe intend to expand their businesses by at least 40% in the next year.

41% of founders aim for over 60% growth.

82% concur that business automation is vital for scaling.
Challenges impeding growth:
87% cite data silos and manual data processes as major obstacles.

38% have 26-50 manual processes, while 55% manage 50-100 manual data processes.

78% desire to reduce manual data processes in their businesses.
The research also highlights the prevalent issue of software solutions, platforms, and technologies not being fully integrated within companies, a problem acknowledged by 74% of respondents. Additionally, 76% find it challenging to integrate and manage new software.
In response, many companies are adopting various integration solutions, including Integration Platform as a Service (iPaaS) (56%), single-point connector workflow automation tools (52%), and low-code application development platforms (36%). These solutions are primarily used to eliminate manual data processes (43%) and reduce costs (28%).
Joost De Bot, Senior Vice President & General Manager, EMEA at Jitterbit, commented: "It's encouraging to see leaders optimistic about growth, with 82% recognising the importance of business automation for this purpose. However, the prevalent use of manual data processes within these companies poses a significant challenge. These processes, often inefficient and prone to errors, necessitate swift action towards automation to stay competitive. The adoption of integration tools to eliminate manual processes is essential for emerging enterprises to scale effectively in a market where securing capital is increasingly challenging."