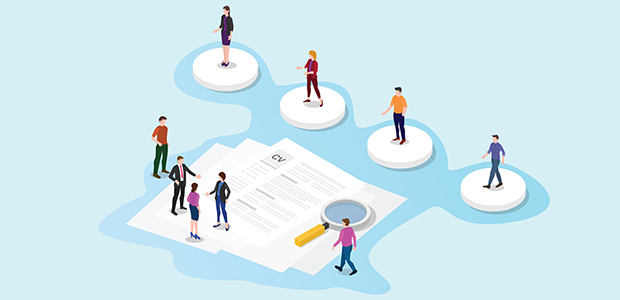 Making sense of recruitment in startups
I run a recruitment business for startups, typically helping companies 10-50 employees to help them make key hires and scale their team. Our team gets to talk to founders and leaders about their hiring challenges and plans, as well as people that are thinking about their careers and what they would want if they were to take a new role.
So, I'm going to share some of the insights from what we see and hear to help you make sense of the hiring market right now. Whether you're thinking about future hires or considering a new role then you should find the information useful.
Who's hiring in the market?
Last year I could walk into a room of 10 founders and it felt like 11 of them were hiring because hey, why not? Funding was abundant, growth was the name of the game, and hiring at scale across the board felt the default playbook.
Over a third of the way into 2023, it's clear the environment is different. That same room of 10 founders will probably see half hiring and the other half with no short-to-medium term plans to invest in new talent.
Of those who are hiring, I'd predict most will be in certain sectors – such as climatetech, healthcare, or AI. We recruit for startups across all sectors, from fintech to femtech, but we're seeing much more concentration in our client base into the sectors I mention, and just like the funding picture a lot less ones like speedy grocery delivery!
Unsurprisingly, the sectors we're active in match the ones where you see the highest activity of funding. Beauhurst released their Q1 Equity Investment Market Update recently and despite a gloomy funding picture overall it showed that certain sectors have held up better than others.
So, there's a much stronger correlation between companies hiring and companies who have imminent or recent funding. Companies without those resources are thinking about conserving runway and efficiencies.
The other part driving activity in sectors like climatetech is that it's where people want to work. It doesn't apply to everyone, but more candidates are specifying they want to work in sectors with positive impact when they talk to us, which naturally means we're more active with startups in those areas.
We recruit for seed and series A stage firms, and tech and sales remain the key hires that funded companies are making to help them reach the next stage. There are some areas that seem to becoming more popular – product marketing comes to mind from our current clients – and less in areas like customer success but the types of roles startups are recruiting for are largely stable. Maybe in a few months time we'll see a spike in AI Prompt Engineers to maximise the benefits of ChatGPT but not just yet!
What about layoffs and hiring freezes?
A feature of the jobs market this year has been weekly layoff announcements. Big tech firms like Google, Amazon and Shopify have been shedding thousands, and there's plenty of less well-known names who have let people go.
But layoffs haven't felt as impactful in the startup world. We've had relatively few candidates come to us having been let go, compared to what you'd think from the scary headlines. And it feels companies letting teams go hasn't been quite so common in recent weeks. It would be wrong to say we've turned a corner, because I think layoffs will be an ongoing feature of 2023, but some data suggests volumes aren't as high in recent months.
The large numbers of redundancies in big tech don't look so significant when set against the huge number of hires made in the last few years, and I've spoken to a few founders delighted to have hired great talent that isn't defaulting to the FAANG tech giants like it has been.
For those that aren't hiring or making redundancies, we've seen a real determination not to lose the good people they do have. Twice last month we had the pain of significant counter-offers to candidates during notice periods - the delight of securing a new hire for our clients turned to frustration at having to go to market again. Both counter-offers were at least £20k to candidates earning less than six figures, which shows how valuable some startups see retaining their talent.
In the office vs WFH
It feels a little oppositional to say employees want to work at home and leaders want them in the office, but that's often how it plays out. Recently the balance of power between employer and employee has shifted, and there's definitely more confidence from companies mandating time in the office. I think that's helped by candidates being open to returning to the office on a regular basis, partly for the connection with colleagues and partly because there are less roles out there to choose from.
Every candidate we talk to wants to know what the working arrangement is and it's a big part of their decision making, so if you're not making this clear on your adverts and careers pages then you'll be creating uncertainty for candidates and stopping them from applying.
What's attracting the best talent?
We only recruit in the startup world so I'm a little biased, but it's always appealed to me because of the impact in the work. We get to help make hires that can make a real difference to a startup, and therefore to their customers. I love working with founders out to change the world for the better, and it's a contrast to the work I've done with bigger corporates which can often be faceless and procurement-led.
I see more and more evidence in recent months that candidates are increasingly thinking about the impact of their work, and the purpose of the business they are working with, when making career choices. And I think that's great news for startups who are often mission-led and working to solve a real problem.
An example of this. We've made a few hires for a startup in the healthcare space recently. They are doing a great job helping care givers provide better quality care to older and vulnerable people living alone. It's that purpose and mission that has encouraged two of our recent hires to take 15-20% pay cuts to join them. Not because they've been forced to but because they have happy to do so, despite better paying offers elsewhere. They are part of many of us wanting to do something good with our work - so if you've building a business with a positive impact then make sure you shout about it!
As I mentioned earlier there's sadly many people who have lost their jobs or felt theirs was at risk. So now, when candidates are considering new opportunities they're more aware of this. Many will want to know about your funding picture, how much runway you have, what's the business model? No job is guaranteed, but the confidence they have in your business still being around in 12 months is a much bigger part of decision making than it has been.
So in conclusion, it's a market very different to this time last year. As ever, making good hires is challenging. But there's a great opportunity to bring talent on board now if you can create a strong enough hook to stand out in the market, and back that up with a compelling offering and sense of momentum.
I'll share more insights in a future article, and in the meantime if you'd value a sounding board on hiring challenges feel free to get in touch.