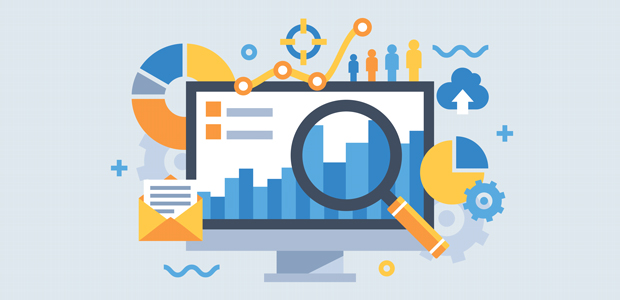 Making the most of business data during COVID-19
If you own or run a small or medium sized business (SMB), chances are you've heard a lot about data: how it can give you new customer insights, tell you more about your staff, or help you make better business decisions. All of that may be true, but you're also likely thinking about one key question: how does data help me boost my revenue?
This is a particularly important question today, emphasized by the disproportionately large impact that COVID-19 has had on SMBs. Among SMBs surveyed in the Global State of Small Business Report, a joint report by Facebook, the OECD and World Bank, 26% of SMBs globally closed between January and May 2020, rising to around 50% in sectors most heavily impacted by pandemic restrictions, such as tourism and hospitality.  
Data can kick-start economic recovery in what is clearly a time of real need, so it's concerning that, according to recent Seagate research[1], only one quarter (24%) of surveyed global SMB decision-makers actually think they get as much value as possible from the data they have stored about their business. More needs to be done to ensure that SMBs understand how they can use their business data more effectively to drive recovery, resilience and a return to growth.
Identifying what data you have available
The first step to turning your company data into revenue is taking a moment to identify and understand what data you have stored about your business, but this can be easier said than done. You may not have a data storage policy in place - 32% of surveyed SMBs say they don't - and therefore the quality and quantity of your data may vary. Furthermore, if you're a busy and ambitious business leader or business decision maker, you're probably spending most of your time thinking about how to get new customers through to your website, not business data. Refocusing your attention on building a clear view of what data you have stored about your customers, products and employees is vital to establishing your overall business performance and finding new potential sources of revenue.
A simple way to get started might be to list out all the different sources of business data that you have available. For example, on the prospecting side this could include website data from Google Analytics or similar platforms, email newsletter open rates, or online ad clicks. For existing customers, consider data around which product features are most popular, average basket spend or customer lifetime value. Other important business data could include inventory data, departmental reports or employee performance reports. Chances are you'll be surprised by how much data you actually have access to.
Naturally, not all of this data will be of equal importance: in fact, according to recent Seagate research into the data habits of global SMBs, many decision-makers consider some data sets much more useful than others. On average, surveyed SMB decision-makers rated data around customer acquisition and retention to be among the most valuable, whereas data on employee retention, hiring and talent development was viewed as less important.
Putting your data to work
Once you have that overview of your business data, you'll be in a much better place to put it to work in a dedicated data management strategy that unlocks business benefits. Many companies establish a data analytics function within their organisation to start looking at ways of using data to their advantage. As an SMB, you might not have the budget for a large team of data scientists, but even one trained eye in the data science field could create a step-change in the way in which your organisation manages and gets value from data. The IT department will also need to be involved at this stage, as there may be work to do on your business' underlying IT and data storage infrastructure to make sure that all your data is accessible and ready to be put to use. It seems that many SMBs are starting to focus in this area. Of those surveyed, 50% of decision-makers said they planned to invest in data backup and recovery services in the future, while 51% said that data technology could play a role in long-term business growth. 
It's important to note that a key part of making the transition to a more data-driven decision-making model is to make sure you're interrogating the data you have available in the right way. Today's challenging business conditions will mean that for many SMBs, the questions they need to use their data to answer are more clearly defined than they've ever been – such as, how are my customers' spending habits changing, how is our IT infrastructure holding up, and are our employees as productive as they can be? It's important to know what information your business data can and can't provide and develop a set of KPIs for your business data that are actionable, measurable and timely.
Data-led success
It is true that reviewing, analysing and utilising your data can take time, but the initial investment and resources put into building a dedicated data-led business strategy is essential to reap the rewards. Taking early action will pay off and the time to move has never been more right, as data quantities are growing at unprecedented rates. According to Data Age, an IDC report sponsored by Seagate, the global datasphere – the sum of all data created, captured and replicated – will grow to 175ZB by 2025. This is a mind-boggling figure – if you could fit it all on DVDs then you would have a stack of single layer Blu-ray discs that could reach the moon 23 times over.
Ensuring that you have a firm grasp now of how your data can be managed and used as a tool for growth, is what could put you ahead of the game in the years to come.