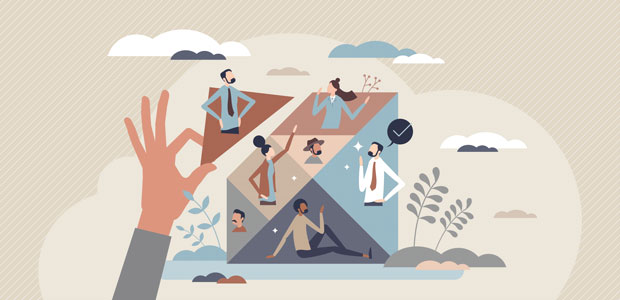 Make the world your talent pool
The last two years have seen the face of global mobility change forever. Growing acceptance of remote working has seen more and more businesses integrate relocation and/or flexible working plans into their growth strategies. However, doing so requires a holistic solution, particularly when demand for such flexible working opportunities skyrockets like it has across many knowledge-based industries. The only way to cope with increasing need and interest in global mobility from current and prospective employees is to create solutions with seamless integrations that enable effective remote workforce hiring and management.
A new world of flexible working opportunities
The pandemic and subsequent explosion in remote working has given rise to a wealth of new flexible working opportunities. Virtual assignments are also gaining traction as an option for companies looking for global mobility models that best suit their business needs. Consequently, global mobility professionals and business leaders alike must decide how best to navigate these new iterations, while still complying with all applicable laws and regulations.
For example, a recent survey spanning 190 countries found that 50% of the 209,000 respondents were open to physical relocation, but even more – 57% – were willing to work remotely for an employer that does not have a physical presence in their home country.
The increasing prevalence of remote work has deeply connected family, wellbeing, and health to the workplace, after decades of clear separation. Employees want the control and flexibility to create their own experiences, supported by policies and tools that encompass non-traditional benefits for virtual assignment employees, such as flexible work arrangements, home office expenses, and mental health and wellness programs.
As a result, HR tech for global mobility has had to expand beyond payroll, recruitment, and benefits to encompass employees' broader lives and their interest in either relocating or working remotely. Fortunately, HR tech has proved up to the task. Set to become a centrepiece for an effective, integrated global mobility policy, SaaS platforms, with integrations to Human Resource Information Systems (HRIS) will be the norm going forward. Companies that want to keep up with global mobility trends are increasingly leaning on technology that provides global consistency, supports a policy-led approach, and is automated to simplify the process for employers and employees alike.
Technology and strategic partnerships will be pivotal to success
From a technology perspective, those wishing to leverage an end-to-end platform for their global mobility needs have three main options. They can maintain legacy software, develop an in-house solution, or partner with a company offering global payroll and employee mobility solutions. Each option has potential strengths and weaknesses, which are detailed below:
Legacy software
Relying on legacy software for each step in the global mobility or remote work process is currently the most popular practice as companies look to modify existing approaches using their current tools. Teams can use cost-effective, longstanding software platforms for specific tasks which guarantee business continuity. However, the inherent limitation of using software that only solves individual issues is that companies end up having to implement multiple suites of software to cover the full breadth of their needs, and often results in manual workarounds and no 'single source of truth'. Doing so limits the probability of seamless interactions between tools and poses standardisation issues when it comes to company data. These data issues can further compound existing challenges in accommodating a remote, relocating, or increasingly mobile workforce.
In-house solution
Developing an in-house solution allows a company to tailor systems and processes to their specific needs and pain points, and enables the company to take a policy-led approach not subject to constraints of third-party solutions. However, without a well-thought-out plan and the skilled, tech-tenured talent to oversee the platform, companies that go tech-intensive can waste funds keeping up with the constant demand for change and innovation. For these reasons, in-house solution development tends to be better suited to large organisations with plenty of budget to throw at research and development (R&D), or for companies for whom global mobility is a key differentiator.
Expert partnership
Tech-infused solutions backed by a global company can provide fantastic scaleup capability and capacity, particularly across geographic borders. High levels of automation – which an expert platform can provide – also removes silos between business units and regions, reducinge the impact of time differences, maintainingmaintain compliance with changing local laws, and fluctuating currency exchange rates. Furthermore, flexible solutions that facilitate a company's global mobility aspirations free up HR time and resources by taking compliance with local labour laws, taxation and regulatory issues off their hands.
Global mobility policies with strong remote work components require a reliable, compliant, global employment platform supported by local HR and legal experts on the ground, not an easy find, but exactly what customers of Globalization Partners enjoy. Global mobility professionals and business leaders should ensure they ask the right questions of their chosen employment platform before launching global mobility and remote work policies for their global workforce – specifically drilling into compliance with each country's local laws, data protection and other complexities and nuances which can make managing a global workforce a challenge for even the largest, most sophisticated companies.
Make the world your talent pool
When it comes to international business growth, borders and location are fast becoming a thing of the past. Companies looking to capitalise on global markets can now rely on nimble and modern global mobility technology, leaving leaders to focus on scaling effectively. The best tech approach to take will be dictated by individual factors unique to each business, but one thing is for sure – with the world as your talent pool, the opportunities for global mobility and remote work have never looked this good.