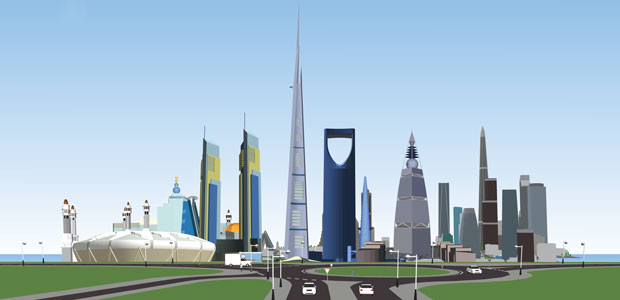 Looking at the startup ecosystem in Saudi Arabia
Earlier this month I visited Qasr Al Farid, the tallest of the tombs at the ancient site of Hegra in northwest Saudi Arabia. Two thousand years ago, engineers with extraordinary vision, who were part of a thriving ancient culture, carved it out of the sandstone rockface.
Fast forward a few millennia and the City of Al Ula, home of the ancient site, hosted a special session of the 2022 Global Entrepreneurship Congress. It was a fitting venue as modern-day visionaries, or entrepreneurs as they are otherwise known, are once again carving out the new.
It is one of many fledgling entrepreneurial ecosystems springing up across Saudi Arabia, a phenomenon driven by a new generation of doers, makers and risk-takers that are transforming their country.
At GEC 2022, which was based in Riyadh and attended by delegates from 180 countries, it was clear that Saudi Arabia is not only open for business but at a critical point in its modern history. The national entrepreneurial ecosystem is scaling exponentially, leapfrogging competitors around the world.
All the major data points tell this story. Last year venture capital activity hit record levels with $548m raised across 139 deals. Despite the pandemic, Saudi Arabia became the second most funded country in MENA, driven by a 270% increase in capital year-over-year. To put it another way, the amount of startup funding you saw in a whole year before 2016 was surpassed every month in 2021. KSA's pre-2016 startup funding rate leapt from $8m to $150m a year. 
Riyadh's startup ecosystem alone is a rising star and has developed rapidly over five years to join the top five in the MENA region with a value of $1bn. 
Even in the first year of the pandemic, the ecosystem was at work. In March 2020, Nana, an online grocery platform, raised $18m in a Series B round. Morni, a roadside assistance platform, raised $9.1m in a Series B in December. Jahez, a food delivery platform, raised $36.5m in a Series A round in June. E-commerce, the modern-day visionary's sandstone, attracted 67% of overall funding for Saudi-based startups in the first half of 2020, more than any other sub-sector. And more recently, buy-now-pay-later startup Tamara announced a $110m Series A in April 2021, one of the largest startup investments ever in the MENA region.
To fuel further growth, at the GEC alone, some $13.8bn in investment was committed to promoting entrepreneurial activity in the years ahead with most of the Kingdom's ministers present, demonstrating not just a commitment to innovation and entrepreneurship but a deep understanding of its significance as an economic force. Their government agencies also showed several times they are coordinated in their efforts to improve the conditions for entrepreneurship to thrive – something we see rarely within national governments. The nation's Vision 2030 has set ambitious targets for the entrepreneurial ecosystem – such as increasing small businesses' contribution to GDP from 20% to 35% by 2030 – to incentivise such collaboration and focus of mission. This is not easy for governments to do and I applaud all the ministers I met for their commitment to vision over individual recognition.
Perhaps most important, Saudi Arabia's hosting of the GEC was evidence of a strong appetite to engage with the global community in pursuit not just of foreign investment but networks, communities and best practices for constructing a post-pandemic economy led by entrepreneurs. Building and strengthening startup ecosystems is central to our work at the Global Entrepreneurship Network and our scholarship has proven over and again that ecosystems connected to other ecosystems grow more rapidly in terms of new starts and total economic value. This is a huge moment for the Kingdom to achieve without compromising respect for its culture and traditions.
Saudi Arabia's willingness to host so many nations was a service to leaders around the world who had forgotten the power of face-to-face contact after three years. It took courage to host such a gathering, and it left an indelible memory with thousands of delegates who will remember that GEC in Riyadh first connected them with peers after the great pandemic.
For the young people of Saudi Arabia, this is an exciting time to be a Saudi citizen. GEN is proud to be opening an office in the Kingdom to ensure the international community remains part of their journey as innovators and entrepreneurs. We look forward to reports of further growth at the next GEC in Melbourne in May 2023. 
To anyone considering starting up, becoming an investor, or getting involved in other ways, I say now is the time. Get in on the ground floor and be part of this culture of transformation, this new entrepreneurial history being carved out at rapid pace.