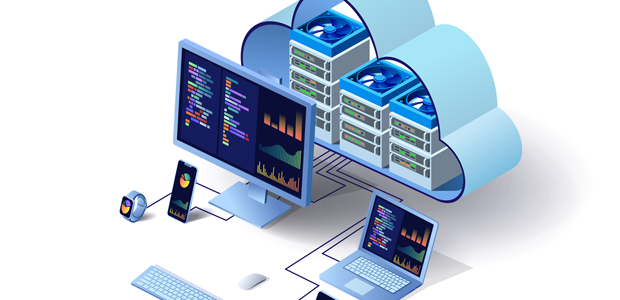 Leveraging data to boost your digital business platform
Businesses need to stay ahead of the game. Whether you market yourself as practical or technologically complex, it is vital that you keep up to data with the latest tech to further your sales.
A key example of a company powered by artificial intelligence is Pinterest. It describes itself as a "visual discovery engine for finding ideas like recipes, home and style inspiration."
As users save 'pins' that they like to their boards, they find similar themes are more likely to be suggested to them. Pinterest's AI goes deeper than just prioritising similar content. Its deep-learning approach aims to understand the reasoning behind preferences.
For example, if someone pins home décor posts, it would be reasonable to presume that they intend to redecorate their house or perhaps work in that sector.
Companies that leverage data are more likely to succeed. In a world dominated by technology, with a more recent focus on the internet of things, collecting and analysing data is one of the best ways to improve your company.
Personalisation
As put by Synoptek, "data enables retailers to keep pace with trends and offer products that meet their needs. Today, technologies such as big data artificial intelligence, and machine learning are more than just buzzwords.
"They enable companies around the world to gather vast amounts of data and unearth significant insights about trends and customer preferences, while creating intelligent customer engagement at every point of the online shopping lifecycle."
Personalisation is an increasingly popular feature for e-commerce platforms. 74% of online customers are irritated by irrelevant content. In presenting niche and customised information to customers, it is less overwhelming and more in the interests of your company as it promotes products that customer is likely to buy.
Interaction
Not only do customers want to see tailored content, but with the growth of online shopping, there is now a gap for interaction. Consider a physical shop in which customers can ask sales assistants their questions and have them answered.
E-commerce platforms sometimes have chatbots but more often than not customers have to wait for responses to their emails or sit on hold while they phone a call centre in another country.
Shopify compiled a list of ways that brands can personalise their shopping experiences and praised Thinx for its online quiz tool which collects customer information to output personalised recommendations.
As a contemporary feminine hygiene brand, Thinx asks users about the length of their periods and tampon usage through its 'Know Your Flow' quiz. The tool had over a 90% completion rate and found that users were five times more likely to convert to Thinx products than those who did not take the quiz.
Positive reinforcement
Finally, diverging from tailored content that mirrors previous searches, businesses can change the game entirely. Concerns continue to grow around the manipulation and exploitation of users' data, particularly after Facebook whistleblower, Frances Haugen, exposed Meta for knowingly ignoring concerns about the danger of its content.
Promoting dark content to young and impressionable children is only one aspect of the problem. As observed throughout the pandemic, and virtually every political election across the globe, misinformative content circulates quickly across the internet.
Meta since introduced measures in an attempt to counteract and mitigate the effects of controversial content. One such rule concerning advertising was: "Ads must not contain content that exploits crises or controversial political or social issues for commercial purposes."
Some may have noticed that Facebook began to 'flag' information that related to COVID-19 to try and make readers ware that it may not be correct. It also tried to remove inaccurate content that perpetuated falsehoods around the virus and the vaccine.
In a recent move to combat misinformation, Pinterest has furthered its AI to moderate and remove content that distorts truths around climate change. Reflective of many businesses, a growing consensus has been observed for more green and sustainable solutions.
Pinterest prioritises "Pinners find[ing] ideas from trusted sources no matter what type of inspiration they are looking to discover." It has rolled out a new policy to keep false and misleading claims off its platform, including content and ads.
Though moves like this aren't necessarily in line with your targeted customers' beliefs, they certainly make a splash and generate positive publicity. It is important to remember that in order for your digital business platform to succeed, it not only needs to satisfy its current customers but real in potential demographics too. Implementing topical policies like misinformation bans are likely to sit well with wider groups.