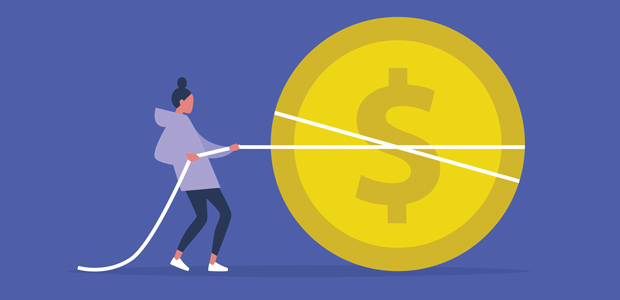 Lessons learned raising capital as a female founder in tech
I would be lying if I said that raising capital as a female Founder is an easy process. Even those that make it look easy, have faced invisible barriers that aren't present with their male counterparts. What I have learnt, however, is that having this knowledge - that I am a woman (and woman of colour) and that I am on the backfoot - simply doesn't help me at all.
Knowing the game is rigged against you doesn't add fuel to the fire, it encourages a 'what's the point' mentality, which is the opposite of helpful. So instead of dealing with the systemic differences, in this piece, I am going to address the psychological and practical lessons that helped me to successfully fundraise, even though the odds are stacked against me. 
Preparation is key
During earlier Angel rounds, I was easily distracted by questions from Investors and spent a lot of time preparing material while also arranging pitches. Now I spend between four and six weeks doing rigorous preparation before I arrange any meetings.
Here is an outline of the material you will need in advance of the next stage. Working flat out alongside a CFO (and perhaps an intern / Upworker), this will take a minimum of four weeks to prepare. 
Financial model (best kept in the cloud - Excel Online or Google Sheets - for easy access and version control). The CFO should manage this element

Pitch deck (use the Sequoia template and distribute on Docsend for access and version control). This is for the founder to manage

Target list (use your CRM or set up Streak) - Founder (and an intern or upworker)

Answers to common questions - The Founder & CFO should work on this together

Prepare a list of common qualification questions and tailored answers - Founder

Data room - CFO
Let me explain a little more about the data room. This is a really valuable folder containing all your small print and background information, so you can access whatever you need instantly. The data room will contain:
Historical P&L (The amount you're looking to raise will dictate how far back this goes. At a minimum of 12 months, and not normally more than 3 years).

Balance sheet 

Financial model

Employee share options paperwork

Leadership team contracts

Founder employment contract

Shareholder and subscription agreement

Articles of association

Certificate of incorporation

List of IP with associated licences (if relevant)

List of clients and deal value

Terms and conditions
You may not want to share all of this information with each Investor you discuss funds with. Using a platform like Docsend spaces enables you to have access and version control for complete visibility. You will also want to continually update this so that the documents remain recent and relevant. 
Outreach activity needs to incorporate ruthless qualification and momentum
Once you have your preparation it's time to start your outreach. Segment your target list into three: A's (the ones you really want) B's (next down) C's (after that). Start by outreaching to the C's first, using mutual connections to get introductions and/or tools such as Lusha for direct outreach. Allocate 3-4 weeks for your initial outreach, but this activity should not stop throughout the raise. Some of the best deals happen when you meet someone right at the end. 
My golden rules for making contact are:
Keep it short, metrics and mission-driven, and include a deck (a summary of your total deck is fine).

One chaser after a week is absolutely fine. Don't forget to connect on LinkedIn and chase there, too.

Treat this person as an equal; they are not above you simply because they are an Investor.

Do have a qualifying call before sending through any sensitive material - some Investors share things with their competitors.

If you're speaking with funds and are asked to speak with an Associate instead, deprioritise this. If you speak with any Founder they will tell you that it is rare an Associate call leads to a deal - it's not worth your time.
Treat pitching like an Olympic sport - you want to be in a peak physical and mental state
This part ranges from being exhilarating to immensely frustrating; there's rarely a midpoint. It's important to remember that there is light at the end of the tunnel and prioritise your mental health here. Staying off the booze, getting early nights, eating well, exercising etc is important. Making sure you have a trusted lieutenant running the business if at all possible, so you can focus on the process 100% is also critical. Make sure you practice, practice, practice. Get your toughest Board member, other half, friend, people who don't mind shooting you down - whoever - and get them to play the role of the Investor.
Take a break (but not for too long)
At some point in the process, the statistics and the 'no's' will get you down. Reading another headline about women not being able to fundraise, watching mediocre male Founders blaze a trail, receiving a 'no' with a rubbish reason - it's tiring stuff. Whilst momentum is important, it's also good to tune in when you're feeling utterly spent from the external factors and reconnect with friends, family, or do something creative at work that you know you'll get a "win" from. And then get back to the drawing board the following week. After all, it only takes one 'yes' to change everything.