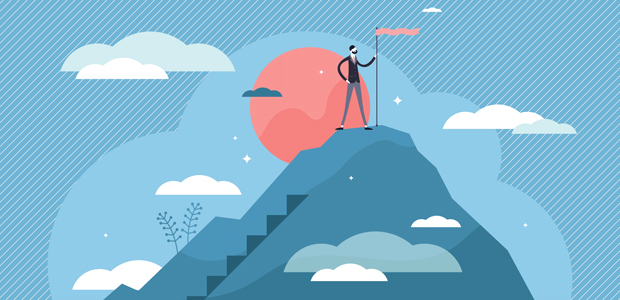 Leadership lessons from lockdown
Lockdown changed the rulebook for how we live and work, for all of us. As entrepreneurs, we have the in-built advantage that we're wired to manage uncertainty and finding solutions is our happy place. Only this time, it was without the backdrop of our gloriously airy EC2 co-working space, surrounded by my talented team and fuelled by yummy flat whites from the local coffee shop. It was happening from my home-office, in isolation, in a London that was quickly becoming unfamiliar.
What's more, Blackbullion is a financial wellbeing platform. Our university customers were at the front-line of the pandemic fall-out, working hard to get funding into the hands of shell-shocked students. Think acceleration, rapid response and new innovation requirements on turbo.
They say running your own business is the greatest personal development journey you can go on; I'd like to update that for 2020, and add running a business in a pandemic.  Always an optimist, these are the lessons from the last six months:
Team first is non-negotiable
We've always had a people-first culture at Blackbullion. As a startup, a flexible workplace is how we've attracted a team that's top of their game. We're tech-based so well set up to work from home. My priority was maintaining culture and wellbeing. Daily check ins by video or through Slack, team celebrations and end of the week online socials made this possible. 
With the team under pressure, being firm about work-life boundaries was essential. I have no interest in my team living from work.  This meant paying super-close attention to annual leave being taken, cracking down on weekend and evening working and prioritising well-being.
This also required leading by example, which is where the steepest learning curve happened.   By July, it hit me that CV-19 would be lasting another 6-9 months and the initial adrenaline started to bleed away. Personal well-being and self-care had to become a priority for me too. It's a habit I plan to nurture beyond this time.
Adapt and adapt fast
We're a startup, with investment and revenue targets to hit. Looking after my team also meant making sure they all had jobs at the end of this.
Our strategy was to consistently meet our clients where they were with the right products and services, moving fast to identify them then develop them. For example, we added a whole new layer of functionality to our flagship Funding Tool, adding a 100% digitised capability, improving user experience and simplifying processes for our clients. More than ever it's about paying close attention and staying a step ahead. The joy of being in a startup means we can move super-fast too.
Community building
We've always been proud of our customer community and again, CV-19 turbo-charged the breadth of support our partners needed – and fast. We saw immediately how our student services customers were craving expertise, inspiration and connection as they sought to develop their own CV-19 responses. Our customers were dealing with sensitive challenges – from getting food coupons to students through to allocating emergency funds. 
We launched a series of weekly online webinars to create a space to exchange ideas, share best practice and tap into industry leaders, helping set direction as the crisis unfolded. Emerging from lockdown we have a loyal and committed customer community, helping us shape the future of financial wellbeing.
Grow through leadership
I've always been a learning junkie. At the start of the year, I set out to read one non-fiction book a week. Saving two hours a day on travelling gave me more time to invest in myself, my own education as well as how I showed up as a leader in my team and industry.
It's no surprise that during lockdown we got closer to a bigger, more ambitious mission, evolving Blackbullion from a financial education platform to a more holistic financial wellbeing proposition. The world's changed and our strategy has to go further. Evolving is how you stay relevant and on purpose.
Think about legacy impact
Again, in this space, legacy is something taking up many founders' headspace. As our sector saw a rapid adoption acceleration – possibly moving five years in as many months – we saw Blackbullion's part in this. I wanted to be clear on the business we were building for the future – there was a lot about the old way of working and doing business I'm not in a rush to return to. 
We could set the bar for leadership and lead the movement through our own innovation. Alongside this, we reached out and supported other players in our edtech community, exchanging founder battle strategies, brainstorming specific challenges; collaboration and compassion go a long way in Founder-land.
There's no question about the challenges of 2020 and the long-term impact this will have at every strata of society. And I'm not for a second glossing over the huge responsibility and pressure every startup founder finds themselves under, as they adapt to "new normal.". What I know is that without the forced pause and reset, I would have hurtled through the year, onto the next big win, the next growth leap without pausing to consider, how I can create a better normal with my business. That's the big lesson for me.