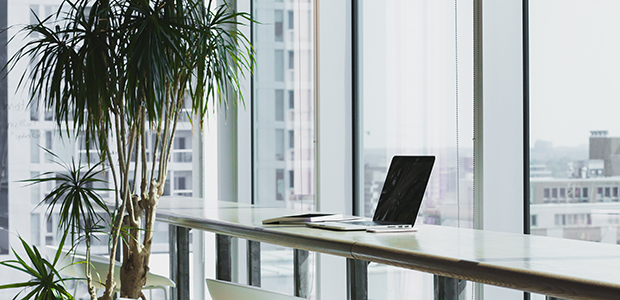 Lack of legislation by Government deters SMEs from pursuing green policies to hit Net Zero
A perceived lack of leadership from Government is deterring UK small and medium-sized enterprises (SMEs) from implementing plans to reduce the environmental impact of their business, according to new research.
The Barriers To Net Zero study by Rimm Sustainability, a global B2B sustainability solutions provider, found that UK SMEs - representing about 5.5 million businesses or 99 per cent of firms with a critical role in switching to a net zero economy - largely regarded becoming more sustainable as expensive and time consuming.
About 50 per cent of the SMEs questioned in the research identified cost as an issue, with many of them saying investing in a strategy to transition to net zero emissions produced little positive impact on sales and revenues or actually caused an increase in costs and overheads.
And in a significant setback to the Government's commitment to Build Back Greener by achieving Net Zero by 2050, almost a quarter of SMEs had no plans to embark on a journey to sustainability because there was no regulatory or legal requirement.
Although various funding schemes are available, the research revealed alarmingly low awareness and uptake of 13 schemes that provide sustainability support for SMEs, The Office For Zero Emission Vehicles (OZEV): Workplace Charging Scheme was the only one that most companies were aware of or had accessed, and accounted for just 11 of respondents.
This ignorance and poor uptake of financial backing did not however equate to apathy towards tools and solutions to develop Net Zero strategies - more than a quarter (28 per cent) of SMEs wanted to adopt a carbon calculator while the same percentage were interested in interactive dashboards and reports to reflect emissions output and energy efficiency. One in five respondents wanted to access educational resources and training programmes and a further 20 per cent were interested in engaging staff in Net Zero strategies.
In contrast to the idea that a business' net zero journey will be financially challenging, Rimm Sustainability has developed a virtual platform which assumes the role of a sustainability officer: myCSO. The cost-effective platform assesses, and measures green performance then provides guidance on how a business can further enhance its environmental strategy and credentials. 
The aim of the platform is to provide businesses with a system which enables them to act in an environmentally friendly way and to unlock the commercial benefits this brings. 
Ravi Chidambaram, chief executive officer and founder of Rimm Sustainability, said: "The results of our research do not make good reading for Government officials.
"With pressure mounting on SMEs to improve their sustainability, questions must also be asked of the Government, with SME perceptions of the level of support they are being given considered.
"As has proved to be a constant theme throughout the research, it is not an absence of interest or intent that is holding SMEs back, rather it is an absence of support or awareness of available support. Cost needn't be the barrier it first seems. Solutions like our myCSO platform have been specifically designed to remove cost as an obstacle for growing businesses but deliver the competitive advantage of a greener, more sustainable business over competitors." 
To encourage greater commitment to investigating and implementing environmentally friendly policies, Mr Chidambaram urged UK SMEs to monitor and understand government regulations including legislation on areas including carbon emissions, waste management, energy efficiency and supply chain transparency - because by doing so, businesses ensure compliance and avoid penalties.
Mr Chidambaram concluded: "Overall, a picture emerges of an SME sector that understands the importance of sustainability but feels it lacks the knowledge, tools and support to make more meaningful progress. If a Net Zero UK by 2050 is the goal, addressing the issue must become a priority."