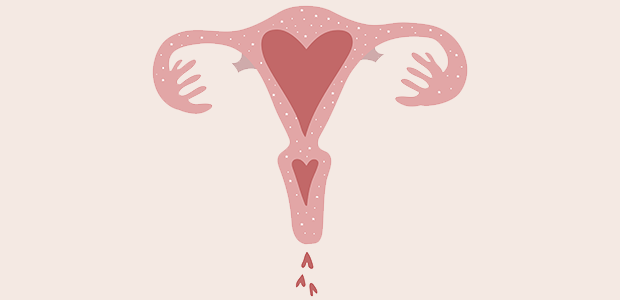 IWD: Supporting employees during the menopause
As we approach International Women's Day, it seems like an appropriate opportunity to discuss menopause in the workplace. Menopausal women are the fastest growing demographic in the workforce, with 8 out of 10 menopausal women in work.
51% of the population will experience menopause, yet for too long, too many people experiencing menopause have struggled with societal stigma, inadequate diagnosis and treatment, workplace detriment and discrimination.
It's reported that 900,000 women in the UK have left their job as a direct result of the menopause. Supporting those who suffer with extreme symptoms will help the debilitating effects more manageable and ultimately, stop talented and experienced people leaving the workplace.
Women of menopausal age are the fastest growing group in the workforce, yet often receive little support with menopause symptoms. This leaves many having to cut back their hours or responsibilities, and others to leave work altogether.
This year, the UK government rejected a menopause leave trial recommended by The Women and Equalities Committee of the House of Commons. The report criticised the 'glacial' government progress on this issue and called it "a missed opportunity to protect vast numbers of talented and experienced women from leaving the workforce". It also called on the government to lead the way for businesses by appointing a Menopause Ambassador to champion good practice.  
The government said it would not launch a consultation on these recommendations, including a duty to provide reasonable adjustments for menopausal employees, as this risked unintended consequences that could create "new forms of discrimination".
Instead of altering legislation, the government said it would focus on encouraging employers to implement workplace menopause policies. While existing company policies relating to age, gender or disability will offer some support and protection, there is a need to implement practices that make it easier for those affected to request and access help. By actively supporting and informing employees, we can encourage open and positive discussion that de-stigmatises the subject.
The report highlights the three main impacts of menopause on women in work: problematic symptoms, lack of support and discrimination, and loss of income/reduced work.
Many companies have committed to providing an inclusive and supportive working environment for all employees, including Zuto.
Mary Beighton, Head of People and Culture at Zuto said: "Zuto is committed to providing an inclusive and supportive working environment for all employees (Zutonites). We have reviewed our policies and practices to ensure that women impacted by menopausal symptoms feel confident to discuss them, and seek support and reasonable adjustments so they can continue to be successful in their roles. "
These include:
Absence taken for menopause symptoms is not counted as sick leave

Occupational health referrals are offered where appropriate, along with access to our virtual GP and other health benefits

Reasonable adjustments to roles and/or working environments are built into our support services

A range of resources to provide further support and guidance, such as reading materials, webinars and in-person events

A support forum, which is a safe space for women experiencing symptoms of the menopause to talk, share experiences and ideas around further action we could be taking
There are an abundance of ways that businesses can support employees, including encouraging openness and providing training, implementing menopause policies and guidance (flexible working, sickness policies), and establishing mandatory menopause policies.
You can read more about what the Menopause and the Workplace report recommends here.
Addressing the stigma
Zuto have forums and resources in place that aim to de-stigmatise conversations around the menopause.
"Research shows that the majority of women are unwilling or feel unable to discuss menopause-related health problems with their line manager, nor ask for the support or adjustments that they may need. Menopause is not a taboo subject, but women experiencing symptoms may wish to be treated with discretion," explained Mary.
She added: "We aim to ensure that all Zutonites understand what the menopause is, and are able to talk about it openly and without embarrassment should they wish to. This is not just an issue for women – everyone should be aware of the impacts of menopause."
It's time for universal change
Many women suffer in silence when they don't receive the care and support they need, impacting their personal lives and careers. 9 out of 10 women state that starting the menopause is having a negative impact on their working lives.
There are a wide range of resources available to employers, including menopause awareness training and advice from the NHS and Bupa Health.
The good news is more and more businesses are recognising the importance of these issues, and are working hard to educate their staff, and provide the necessary support to employees.